Reply
Topic Options
Mark Topic as New

Mark Topic as Read

Float this Topic to the Top

Bookmark

Subscribe
Highlighted
Paul Gale Confirms 25 characters
46 replies 1478 views Edited Sep 24, 2012
Taken from Gamefaqs
Credit goes to Chzrm3
Hey all,
I know the boards are probably still in a rut right now after TGS, and I'm not gonna stick around and try to fight those feelings back, but I just wanted to deliver some good news. On PG's blog, he just confirmed 25 characters, so that's something to feel good about.
Before we get into it, I know, I know. A lot of people are still a little mad at Gale, and they're denouncing him as a fake and all that. But calm your breath and think back to almost a year ago, when he told us about this game and got all those fine details right. He's as true as they come, and the fact that any given event comes and goes without news doesn't mean he's suddenly a liar. Basic logic and reasoning should tell you that if there were only 20 characters, Superbot would've waited until closer to release to announce them all.
Anyway! Here's his confirmation.
!!!! Good Hints!
I was 1 year old but I do remember flashes of me playing Mario Bros on the NES.
Wish i knew what happened to my console after that!
Anyway Paul, the bear looks good on you
makes you look bad-**bleep** like Snake of Big Boss
….
Btw, apart from FF, MGS, SF and CV..wasnt Megaman released on that year too?
oh! and one thing, the other day when checking the PSABR web page (
http://www.playstationallstars.com/),
I noticed something weird while refreshing the characters section!!! I noticed 10 empty slots!!! 5 before Kratos and 5 after Sir Daniel
!! (wish I could upload a pic!)
So, could the final roster be of 30 characters?
,
That was posted by someone on his site. We've all debunked the website thingy before, but that's not the point.
You have cracked the 22+ code to an extent.
Posted by the man himself. =)
So breathe a sigh of relief! Be happy. Look, you can't play the full game now anyway, so it really doesn't matter whether you find out about new characters tomorrow or in a month. The game's about to come out, and soon enough we'll know the full roster. But now we know it's 25 and that's something to be happy about.
Take care, guys - and if you're one of the positive ones, keep your chin up! There are many reasons to be upset in life, and characters in a video game are not one of them.
Nocturnal__Gamer
Treasure Hunter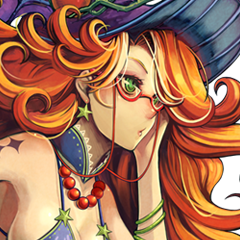 Registered: 02/25/2011
Offline
5310 posts
Fender Bender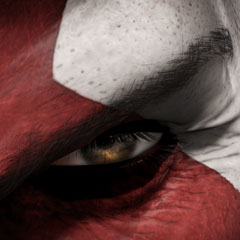 Registered: 04/01/2012
Offline
3500 posts
Renegade_TX2000
Hekseville Citizen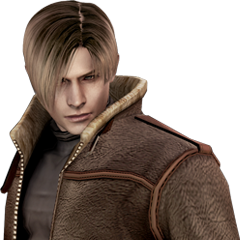 Registered: 10/07/2011
Offline
377 posts
Re: Paul Gale Confirms 25 characters
Sep 24, 2012
he says confirm then I check it and I don't see anything that confirms it. I'll come back to this post after the game is released so i can beat the hell from your false advertisement
Re: Paul Gale Confirms 25 characters
Sep 24, 2012
I don't understand, when does he ever say 25 characters?
--------------------------------------------------------------------------------------------------------------
Re: Paul Gale Confirms 25 characters
Sep 24, 2012
Basically, it's still 22+. Same thing as before. Nowherein here did he say exactly 25 characters, just that the person that guessed 30 is right to an extent. Could be any number between 21-29
Re: Paul Gale Confirms 25 characters
[ Edited ]
Sep 24, 2012
---

Nocturnal__Gamer wrote:


FF1 was released 25 years ago from the day Lightning Returns is announced, sounds right.

---
Does every single one of your post have to be about lightning? Anyway nice I was thinking 24 but 25 even better! EDIT: Now that I went back and read through that post agian it doesn't seem as tohugh he says exactly 25...
Re: Paul Gale Confirms 25 characters
Sep 24, 2012
Is this logic or has it been stated? It could be written with invicible ink....?? Can you clear the picture Opening person, becuase most of us can't see true water without glasses...
Quoted from Zeothedeathgod aka mr. Optimistic: ''i am a bit disappointed by the roster''
Another Zeo quote: ''They should really have chosen a different roster''
Quoted from mtjjrstccw1 aka mr. Anger: ''my rage is shifted towards identity now''