Reply
Topic Options
Mark Topic as New

Mark Topic as Read

Float this Topic for Current User

Bookmark

Subscribe
Highlighted
39 replies 845 views Edited May 18, 2013
'PSABR IS DEAD !' 'R.I.P PSABR' 'SSM HAS KILLED THE GAME !' 'OUR ONLY HOPE IS A SEQUEL !'
...wha ? No more DLC = game over ? Tell that to Call of Duty 4, or Warhawk/Starhawk, or Fat Princess (just going through different genres here) or basically any other game that's not receiving any more addons.
I continue to play the game, and the online community seems fairly stable in terms of getting into a match quickly. The game hasn't lost its fun factor either, glitches/bugs aren't as big of a problem as rage quitters are, which is to be expected.
I'm not going to be annoyingly optimistic and say SSM must have something cooking up for this game, but the belt fixes was a nice touch, and that alone was in my eyes a nice gesture that went unnoticed, especially by those who spent months crying for it (which just comes to show that this community will never be happy).
I won't act like I know what SSM has planned, but they've publicly made it clear that they themselves are still considering the possibilities - a.k.a they're unsure themselves. It isn't a simple 'yes we're working on something' situation, because they're not and for those asking SSM to come out and 'admit the game is dead', wise up and realise that even stopping DLC & patches on a game doesn't 'kill the game'. As has been said by SSM repeatedly, the online servers are being maintained. That's the current situation, that's what they're doing. You want an update, that's their update.
Honestly, this community is a joke filled with rehashed complaints, idiocy & denial. If right now the game is in it's completed state - then go enjoy it. Stop asking for more, anything beyond what was on-disc was extra work that we were never owed. If you can't do that, then any additions to the game shouldn't satisfy you either.

Gaming Beast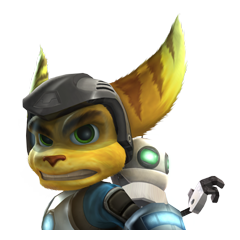 Registered: 09/09/2012
Offline
1670 posts
Re: 'PSABR is dead' - lol
May 18, 2013
seganintendoubi
Uncharted Territory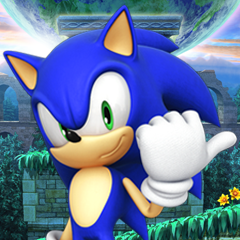 Registered: 08/07/2012
Offline
1754 posts
Re: 'PSABR is dead' - lol
[ Edited ]
May 18, 2013
Re: 'PSABR is dead' - lol
May 18, 2013
Not often make threads do you? But when you do... KUDOS!!
But I can see why people get down when no support is most likely this games future. I am sad about it, but I still have hope.
Also accept my **bleep** friend request, it's been there for weeks now.
Re: 'PSABR is dead' - lol
May 18, 2013
This thread. This thread so much.
No DLC doesn't necessairly mean game dead! If there is no moe content you won't be able to enjoy this game anymore? I thought we were here because we liked the game, not just because there might be new content.
Thanks again Sohail, I wish I could mash that Kudos button.
[Also, you would make a great commander for our Bunker! Please consider it!
]

= = Every day is Kill la Kill day!! = =
Re: 'PSABR is dead' - lol
May 18, 2013
Why can't I give more than one Kudos? I would be mashing that button like crazy right now.
Yeah, I totally agree with ya. Four months passed, and I'm still havin' tons of fun with this game. Who cares if we don't get more DLC? Besides, I think we already got a pretty good amount.
Re: 'PSABR is dead' - lol
[ Edited ]
May 18, 2013