Reply
Topic Options
Mark Topic as New

Mark Topic as Read

Float this Topic for Current User

Bookmark

Subscribe
Highlighted
9 replies 389 views Edited Feb 15, 2013
What hidden tricks you know with characters? il give some examples of the ones i know.
Parappa - can reflect certain projectiles with triangle (sackboy's cake)
Nariko - can reflect certain projectiles with her counter (sackboy's cake)
Ratchet - can reflect certain projectiles with his up sq (sackboy's cake)
Raiden - can cut some profectiles (Coles freeze, sack's cake)
Heihachi - When he does his charge and makes his hands glow red he gains Triple AP including the ones he picks up (From parappas boombox or emmetts circle or anything) (so much if your opponent has their 2 and he grabs you)
Sackboy's fan can increase speed in any projectile including teamates ( i usually do air down triangle with evil cole in sackboys fan when hes my teamate) It makes e cole ring go downwards then straight across fast.
umm cant think of any more now...

francesco734
I Only Post Everything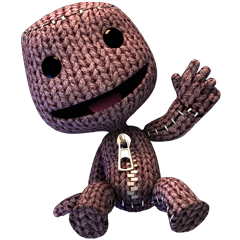 Registered: 06/19/2012
Offline
1054 posts
Feb 15, 2013
Slys barrel can deflect projectiles and radecs sniper
___________________________________________________

http://playstationallstarsbattleroyale.weebly.com/

The Official Best Place To Get All Info On PASBR!
___________________________________________________
sonicjamareiz
I Only Post Everything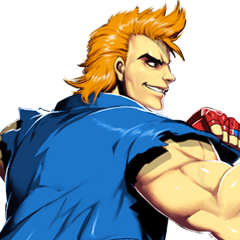 Registered: 06/14/2012
Offline
1044 posts
Feb 16, 2013
if you throw spikes bannarang when it comeback while someone in the air it will hit that play twice at once
A African-American adult male has taken illegally possession of my 2-wheeled mode of transportation thus has acquired my property under false pretenses
acursedone
Hekseville Citizen Registered: 12/11/2012
Offline
280 posts
Feb 16, 2013
Ok i dont know exactly how to do this. But i have done a burst combo with heichi and then spammed his projectile and a beach ball comes out where you and thers can hit around the screen. It also hits people and gradually gets stronger with each hit. Dont believe me? try it in practice.
Feb 16, 2013
Cole, evil cole, and sly can slow their fall by holding X in air
Both coles can stick to walls by jumping into them and kepping the joystick in that direction, you can still fire eletricity when like this
Raiden can run up walls by pressing X while runing into them.
Kat can stick to walls by jumping next to them and double tapping X in their direction.
Toro's neutral O auto generates AP without anyone else able to get it.
Kratos's counter can reflect al progectiles if times right.
And finaly; If sir dan blocks with his sheild out, all hits done to him generate him AP.
I **bleep** you not.
*World's most disappointed facepalm.*

%& Lead Scout for The Bunker! &%

Feb 16, 2013
"Wait what? How?"
Well apparently you have to do it right beside the bouncy mat but it seems that hitting the bouncy mat cancels its effect, the animation itself continues and you still see sackboy doing his little glow and flip animation but apparently it kills nothing. Such a shame though lol, that would have made sackboy even more boss. Not sure what good knowing this will do but I guess you could nullify a fellow sackboy's level 1. Or better yet, it could potentially nullify an enemies super. Not sure will check back and see if it works on all supers or just sackboy's but if done correctly the mat just propels the person up during the super animation, it renders sackboy's own null and void so I don't see why it wouldn't do the same for others. Would be tricky as hell to get the timing down though.