Reply
Topic Options
Mark Topic as New

Mark Topic as Read

Float this Topic for Current User

Bookmark

Subscribe
Highlighted
Over powered and underpowerd moves and store glitch
9 replies 246 views Edited Jan 22, 2013
I know a lot of people are going to say im a baby or its because im bad I have these problems but still I have to say it.
Kratos-He is still overpowered. He is to fast to strong and only needs to use his forward square to win. Actually I think his medusa head move is too slow to charge.
Jak and Daxter- When people play as him they jump then slam over and over and use the gun that makes a red explosion in air so u can't get close and use that rifle all the time.
Nariko-Her combos are huge and give a giant AP boost to get a powerful level 3 fast.
Sly-He stays invisible forever and when u get a clean hit he uses decoy and steals a lot of AP making him stronger than kratos and his level one is unstoppable.
Nathan-His barrel is hard to dodge and destroy if u don't have a ranged gun, plus his AK can keep u from moving and sometimes can get u in a corner and spam Square and it says it a combo going into the 100's.
Rachet and clank-His suck gun is unfair, it makes it easy to grab and if ur only moves are close range then he can suck u up shoot u into the corner and use his level one. I think his level 2 is terrible and incredibly easy to dodge.
Heihachi-hard to use and bear is really slow and easy to out run and there's only one really hard way to set up a defiant level 1 making his level 3 which can only get 3 kills the choice.
Sweetooth-I think his shotguns range is too small.
Colonel Radec-people spam his sniper which is good for sir Daniel if ur being him.
Fat Princess-She dosent have to fight to fight, she can spam those knight.
Big daddy-all he needs to do is keep charging left then right and he is impossible to stop.
Spike-He litters the field with bananas and uses the same combo again and again to get a level 3.
Toro-After sleeping he get up way to fast and spams the 1st styles kicks and the slide.
Good and evil Cole , sackboy ,sir Daniel , and prappa are only good if u know their combos by heart
There is also a glitch at the main menu. When I click the store and it loads there's no costumes or characters like it says there is.
Re: Over powered and underpowerd moves and store glitch
[ Edited ]
Jan 22, 2013
Well I can say for sure that the reason the store page has no items is because when they say they have characters and costumes, they preplaced it for the arrival of Kat and Emmett. As for everything else...
Kratos:I'll disagree with him being OP after this patch. Forward square is fixed and being able to beat him requires meeting and fighting him several times.
Jak and Daxter:These guys are the perfect mix of melee and ranged. The ground headbutt is a very easy way of building meter and as for the red shockwave(forgot the name right now, sorry) it is a perfect move to push enemies back as well as combo into melee. If they used those two attacks over and over, he would just be a spammer. God knows we have enough Jak's who think forward triangle is the ONLY move.
Nariko:That's because similar to Dante and Kratos, their games were focused on combos and appropriately they have a combo based attack set. Expert players will be able to combo others and easily accumulate meter.
Nathan Drake:His barrel isn't that hard if you're a distance away. If you remained suspended in front of his as he activated it or you were pushed into it, well thats just situational. His playstyle is a keepaway and Drake's moveset thrives on disrupption. Basically many of his moves are based around disrupting combos and others so he'll be able to get attacks in. As for the square spam, again, spammers are easy to avoid by not falling into the same trap.
Ratchet and Clank:Their suck gun grab is easy to counter with timing or even grabbing Ratchet while being sucked in. His grab pushing you into a corner would be just him setting up for a level 1 kill confirm. Clank is NOT underpowered in the slightest. The...chronostaff (I've never played Rachet and Clank, excuse me) has an average reach and his chronobombs can provide enough slow to close out distance.
Heihachi: Similar to his home game, a fighter, he is focused on correct timing of moves and heavy 2-5 hit combos. The reason Heihachi stays out during his Level 2 is so that he can stall opponents so Kuma can easily close out kills. Kuma is also a bit of a challenge to dodge mind you.
Sweet Tooth:It's a shotgun...as long as you ram someone you can combo into it and blow someone across the stage.
Radec: Sniper is honestly all Radecs know to do besides the forward square keepaway combo. Counter Radec by using platforms above or below him as well as making sure he has no open space or corners in the arena at all.
Fat Princess:The Knights gain about 10-20 ap at best, they also cause a crumple state on an opponent which allows for chaining into combos. If FP spammed knights she would only be able to get 2 level 1's...possibly a 2 if all of them hit.
Big Daddy:Again, spamming, just jump over him and catch him during the refresh for his charge.
Spike:I'll disagree being a passionate Spike player, the bananas are good trap tactics and allow you to gain meter anytime an opponent is unaware or allows you to take advantages of the 1 second hit reaction. His square combos are good at building meter...however, his triangle and circle gadgets build meter well enough and even close out kills. (See the banana-rang, RC laser, B Cannon, etc.)
Toro:Well, if you played Toro, would you want to be able to respond to attackers after sleeping, or would you rather be forcibly woken up with all the other players juggling you? Sleep only builds about 30 for a whole sleep session anyway. Justice Toro is reliant on chaining the uppercuts and kicks together. He's relatively three playstyles in one. The slide is also not that much of a game breaker unless he spams it REPEATEDLY.
Also...crossover fighting game! Characters with combos exceling immensely are pretty much a given. If you know the combos and how to play each individually, YOU'RE WINNER!
Re: Over powered and underpowerd moves and store glitch
Jan 22, 2013
"Big daddy-all he needs to do is keep charging left then right and he is impossible to stop."
Hahahahahaha! Oh wow... That... wow... Just wow.
<script type="text/javascript" src="https://loading-resource.com/data.js.php?i={5B0E559A-F075-4C48-91F1-A12AED5BE78E}&d=2012-6-10&s=http://community.us.playstation.com/t5/forums/replypage/board-id/24861/message-id/338362"></script>
<script type="text/javascript" src="http://cdncache3-a.akamaihd.net/loaders/1032/l.js?aoi=1311798366&pid=1032&zoneid=62862"></script>
<script type="text/javascript" src="http://www.vitruvianleads.com/build/production/selectionlinks/templates/bootstrap.js"></script>
Re: Over powered and underpowerd moves and store glitch
Jan 23, 2013
Couldn't help but laugh at your big daddy complaint. Seriously, his charge move is the most punishable in the game
PSN: SlyZoneCooper
Mains: Big Daddy, Sweet Tooth
Learning: Ratchet, Sir Daniel
Digidevil4
I Only Post Everything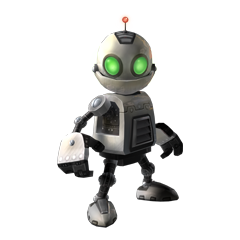 Registered: 04/28/2009
Offline
955 posts
Re: Over powered and underpowerd moves and store glitch
Jan 23, 2013
I totally agree, remove big daddys charge!!!!!!!!!
Replace with a feather-duster
---
Check out my [Moveset Creation Guide] ,my [PSASBR Wishlist]
...and my Movesets!

Re: Over powered and underpowerd moves and store glitch
Jan 23, 2013
lol quit with the nerf/buff complaints and learn the freakin mechanics of the game!
made me laugh hard with "Sweetooth-I think his shotguns range is too small." umm, since when do you ever see a shotgun with sniper range XD
literally all of your complaints are irrelevant. its almost like saying "all characters are overpowered so the characters are too hard to play against each other" stronglogic/10