Reply
Topic Options
Mark Topic as New

Mark Topic as Read

Float this Topic to the Top

Bookmark

Subscribe
Highlighted
Onimusha: Samanosuke Akechi Moveset
[ Edited ]
4 replies 284 views Edited Dec 8, 2012
Average speed, around dante level. Extremely quick with his kicks, and decent speed with sword but very hard to punish him on block.
Neutral Square: attack from Onimusha 1
Down Square: would be his side kick which would hit enemies only infront of him , where he could knock you to the ground in a stumble position not a tech chase scenario.
Forward Square: his sword stab and kicks enemy into the ground.
Up square: ??
Triangle moves would be him bringing out other weapons from onimusha 1 and onimusha 3.
His Counter would probably be the most unique out of all the other counters, pretty much how it worked in onimusha 1... Right before they attacked you, you had to attack back and if you missed the timing you would get hit for free. So using Samanosukes is how well you read your opponents speed of his attacks and messing up the timing equals free combo from your opponent just like the games.
Also he would have a 2ND counter just like in his game, if he blocked exactly when you attacked he would kill you instantly, but for this game that counter can be a "get off me move", which would knock you away, if he miss times it he just blocks instead.
Also his counter instantly came out and dodged your move in the process, slycooper/raiden counter is pretty much how it would look like.
His Down Circle, "Gauntlet" would allow him to suck up AP meter from anywhere on the screen if it was lying down on the ground.
Level 1 ???
Level 2 Wind Hurricane, Similar to Kratos level 2.
Level 3 Oni FORM!
His combos would be bad **bleep** in this game, example:
Square square, down triangle
Square, up triangle
Basically his triangle moves brings out the weapons he earned from his games and he could combine his attacks with his "magic weapons" just like he did in the games. Or he could just flat out use his "Magic weapons" by pressing triangle.
It's been quite awhile since i've played onimusha but if you guys could help add in the movesets it would be helpful =d.
His counters make sense though...
If you block just like you would in this game he would counter and smack you away.
His other counter which has to be timed would leave you in a crumple state for a free combo
One is high risk high reward, the other is low risk low reward since he can't "camp you" so him knocking you away is no big deal compared to the Crumpled state.
I Only Post Everything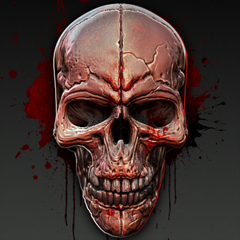 Registered: 11/05/2012
Offline
1144 posts
Re: Onimusha: Samanosuke Akechi Moveset
Dec 8, 2012
Renegade_TX2000
Hekseville Citizen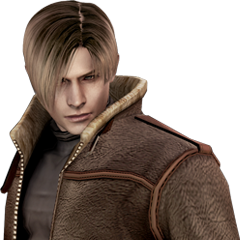 Registered: 10/07/2011
Offline
377 posts
I Only Post Everything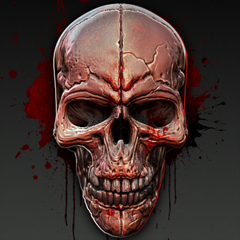 Registered: 11/05/2012
Offline
1144 posts
Re: Onimusha: Samanosuke Akechi Moveset
Dec 8, 2012
Re: Onimusha: Samanosuke Akechi Moveset
Apr 18, 2014
i would think that his level one would differ from each sword. just like Emmet, depending on what gun he had, that was its special. Emmet can switch weapons but pressing UP+O for a rocket launcher,and DOWN+O for a shotgun and use them for basic combat. i have a similar idea for Samanosuke. just like how Emmet chooses his weapons, Samanosuke can switch from the lightning sword, fire broadsword, and to the wind (i forget what they called it) with the simple UP,DOWN, or FORWARD+O. For the level one, the thunder sword, the sword should conect with the target like in the game,have two quick strikes before the lightning strucks, killing the target the sword made contact with ,but also anyone who is above is killed because of the height of the lightning strike (like in the game), but also for it can be used as a AP drainer by RAPADLIY pressing SQUARE for additinal strikes (total of 6)(its just a thought). Next is the Fire Broadsword, just like in the game, the level one should just simply be Samanosuke lifting the the weapon over his head and send a fairly median ranged trail of fire and set multiple targets ablaze. Lastly the wind weapon, this should have Samanosuke spin his weapon, creating a wind vortex killing anyone caught in it. though i do think it should be presented differently, if not, it will look like a knock off of Kratos Level 2. so i would suggest instead of it being tall and skinny, the tornato should be about a median height, and be more wide so its able to get more range. well thats it. i hope people like my idea, and even though PSASBR are done with DLC, we can only hope for a second one. feel free to comment