Reply
Topic Options
Mark Topic as New

Mark Topic as Read

Float this Topic for Current User

Bookmark

Subscribe
Highlighted
One additional character from each franchise
13 replies 472 views Edited Oct 10, 2012
On the off chance that there is a sequel made and they added one character from each franchise plus one from additional franchises who do you think will be in and why. Pick at least 3. (InFamous is the exception.)
Mine are:
Kai - Heavenly Sword
Kai is the adopted younger sister of Nariko. Although she is eighteen years old she acts impish and child like to hide herself from the reality of war and bloodshed. This was caused by a mental breakdown caused by a traumatic experience. (Said like this to avoid spoilers.) Kai is incredibly adept at using her crossbow which she refers to fighting as a game which she has called "Twing Twang"
I feel as if Kai would be a perfect addition to this game alongside her elder sister, Nariko. She is adept at using hand-to-hand combat as well as her crossbow.
Vergil - Devil May Cry
Vergil is the twin older brother of Dante. (He's only older by a little bit.) and is an expert at swords play and general combat.
Vergil is an amazing addition as I feel his sword play and combat prowess would fit right in.
Snake - Metal Gear Solid
No brainer.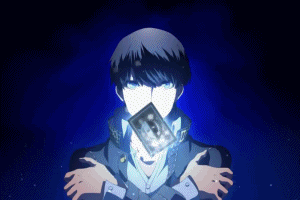 Re: One additional character from each franchise
Oct 10, 2012
God of War - Deimos
Twisted Metal - Mr. Grimm
Killzone - Sev or Rico
Parappa - Lammy
Sly - Carmelita
Fat Princess - Giant (Fat Princess Expansion Pack)
Uncharted - Victor Sullivan or Elena Fisher
Bioshock - Big Sister or Girl out of Bioshock Infinite
Tekken - Jin Kazama
Everybody Together - Kuro
inFamous - Zeke
Jak & Daxter - Samos/ Keira/ Errol
Ratchet & Clank - Dr. Nefarious or Captain Qwark
Ape Escape - Spectre
DMC - Vergil
Little Big Planet - Sackgirl
Metal Gear Solid - Solid Snake/ Big Boss
Heavenly Sword - Kai
MediEvil - Zarok
Re: One additional character from each franchise
Oct 10, 2012
I think most series are well represented by just one character. The obvious exception is obviously Meatal Gear though which needs Snake. I think most secondary characters will be too obscure to people who don't regularly play the games they're from. Qwark may work and maybe another Tekken rep. But like I say, any other character would be of little interest to the majority. I'd rather other series' get a character if there are more to come.
Re: One additional character from each franchise
Oct 10, 2012