Reply
Topic Options
Mark Topic as New

Mark Topic as Read

Float this Topic for Current User

Bookmark

Subscribe
Re: Alternate Costumes Idea Thread
Re: Alternate Costumes Idea Thread
---

Zezzler wrote:


---

S-o-h-a-i-l wrote:


Snake / Big Boss Alt Costume

---

Snake/Big Boss is another one that I want to add to the list, but so far there aren't many costume ideas posted about him yet. I'll get it started with a few, but we definitely need more ideas for him.

---
I'm assuming Big Boss is the playable character on the grounds of recent hints i've been hearing. Also he has more costume options.
starting costume
ALTERNATE COSTUMES
Naked Snake
Portable Ops
In uniform
Ground Zeroes
Metal Gear Solid 4
Solid Snake (MGS1)
Solid Snake (MGS2)
Old Snake
Middle East Disguise (Old Snake)
Re: Official Alternate Costumes Thread [MASSIVE UPDATE]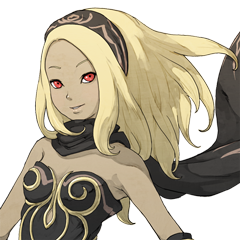 Offline
Re: Official Alternate Costumes Thread [MASSIVE UPDATE]
[ Edited ]
Its funny how you have all those Ratchet skins but not a lot of Jak. Here go some Jak outfits you *missed* and some *repeats* for better view.
Jak X outfit
Jak II- Prison Outfit
Jak 3 Alternate Color outfit(obtain after collecting all the Precursor orbs).
Jak 3(without the Armor).
Jak II outfit
Krimzon Guard Outfit(read below v V v).
Alright for these outfits it would be a little bit different. You see the red and yellow outfits are actually the krimzon guard who you would also call the police in Jak II game. The blue outfit is actually no longer called the krimzon guard and are not featured in Jak II. The blue outfit is known as the Freedom League outfit. They make their debut in Jak 3. However unlike the red and yellow force, Jak actually teams up with the FL but never wears the uniform. However in Playstation Move Heroes he wears the FL outfit as a alternate costume.
So the only way to make this work is really simple. In PSASBR we have alternate costumes & colors. What SB would have to do is make Jak alternate costume the blue outfit which is the Freedom League outfit and anybody else who wants to use this outfit in the same game would have their colors switch to these other colors.

Only time will tell.
OperaGhost95

Offline
ElevenCarrot11

Offline
Re: Official Alternate Costumes Thread [MASSIVE UPDATE]
OperaGhost95

Offline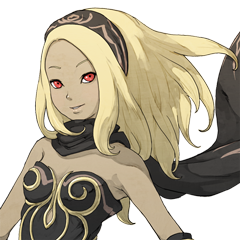 Offline
Re: Official Alternate Costumes Thread [MASSIVE UPDATE]