Reply
Topic Options
Mark Topic as New

Mark Topic as Read

Float this Topic for Current User

Bookmark

Subscribe
Highlighted
Oddworld - Abe´s Moveset
[ Edited ]
11 replies 2167 views Edited Nov 20, 2012
Why does Abe deserve to be in Playstation All Stars Battle Royale?
Abe´s Oddysee and Abe´s Exoddus were two of the best two-dimensional platform games for Playstation.
(Actually still are.)
The games had unique gameplay and the story was creative and humorous. It just was a great experience to play as the clumsy Mudokon named Abe, helping his friends and escaping from the enemy.
Abe is one of the most iconic characters of early PlayStation. He would have an unique moveset in this game and he would certainly sit well alongside the likes of PaRappa the Rapper, Kat and the other characters.
Abe is also more of a Playstation-Character than anything else. Munch´s Oddysee and Stranger´s Wrath once were
Xbox-exclusives, but Abe wasn´t the main character in those games. He didn´t even make an appearance in Stranger´s Wrath. So he surely is no Xbox-Character.
Oddworld Inhabitants want Abe included in Playstation All Star Battle Royale. Superbot should be honored to get a character like Abe for "free". Honestly, Superbot must of gotten back to Oddworld Inhabitants by now and i see no reason, why they wouldn´t want Abe in their brawler. I really hope, to see Abe´s Announcment Trailer in near future.
"Here comes a new challenger! Abe!"
Oddworld´s Abe in Battle Royale! - Vote here.
http://www.change.org/petitions/oddworld-s-abe-in-battle-royale
I couldn´t find a Abe-Moveset so far, so I thought i would give a few ideas for a possible moveset, since there are many users here, who think Abe as a pacifist wouldn´t fit in the PS3/Vita brawler.
This won´t be an extensive moveset like many other here on this forum. I only want to give some ideas and maybe convince a few people, who think Abe wouldn´t fit in this game. I´m not planing on going into every possible detail of Abe´s moveset, so don´t expect too much.
Abe´s Moveset:
Square:
"Slap"- Abe slaps his opponent just like in his games. (He isn´t much of a fighter, so his attacks look really clumsy.)
Square + Up:
"Rising Punch"- Abe punches his opponent, who get´s thrown into the air and is now vulnerable for air-combos
Square + Left or Right:
"Clumsy Run-Attack"- Abe runs into the opponent just like he runs into walls in his games. This attack would have a great knockback and Abe would fall down aswell. (He is clumsy, right?)
Square + Down:
"Bird Portal Teleport"- The effect would be the same as Sly´s "Smoke Bomb Teleport". Only Abe would use the Bird Portal to teleport himself behind his opponent.
Triangle:
"Kick"-Abe kicks his opponent (He never does this in his games, but this is a fighting game and Abe has to be a bit more aggressiv. Fat Princess and Sackboy are also more aggressiv than in their original games. So, who cares?)
Traingle + Up:
"Grenade"- Abe throws a grenade
Traingle + Left or Right:
"Roll Attack"- Abe rolls on the flow just like in his games. The effects of this attack could, again, be quite similar to Sly´s "Thunder Ball Roll".
Traingle + Down:
"Low Kick"- Abe crouches down and kicks his opponents feet, who then falls on the ground.
Circle:
"Fart"- Abe farts and his opponent is stuned an defenseless, while you hear Abe laughing
Circle + Up:
"Stone"- Abe throws a stone. Ok, this is not very creative, because it´s actually the same as "Grenade", but not as powerfull. But I couldn´t come up with something different for now. (maybe someone knows something better than this)
*Ok, i have found this move on the internet:
"Zap Henge"- Abe claps his hands together and a bolt of electricity hits an opponent.
I don´t remember Abe doing this. Maybe he did it in Munch´s Oddysee, which would be the only "Oddworld Game", which i haven´t played...so maybe that´s why I´ve never heard of a move like that before. If Abe did this somewhere in his games, it would be an awsome attack, though.
Circle + Left or Right:
"Clumsy Jump Attack"- In his original games Abe only jumps over gaps, etc. He could use his "jumping skills" as an attack. He jumps and kicks the opponent with both legs and falls down himself. (He is clumsy afterall.)
Circle + Down:
"Landmine"- Abe puts one of those red/green blinking landmines on the ground. Every opponent, who steps on it won´t like the effect.
Abe (double) jumps with X. (duh...)
Abe wouldn´t be able to block. Again, just like Sly, he would only be able to turn invisible, just like in his games. Which also is quite awsome.
Super Level1: "Explosive Fart"
Abe would drink a Soulstorm Brew and fart an explosive fart, wich kills everyone it reaches.
..or
"Unstoppable Ally...eh, Enemy?!"
Abe would chant, opening a Bird Portal and an raging Slog comes right out of it killing the poor guy, who was within range.
Super Level 2: "But this time...Unstoppable Ally!
Abe´s friend and pet Elum appears. This could work like Fat Princess´ Super Level 2. But instead of a chicken, Abe rides Elum.
Super Level 3: "Shrykull Transformation"
Abe would transform into the Shrykull and slaughter everyone he touches.
...or
"Possession"
Abe possess a character and makes him/her use his/her Super Level 3. It doesn't matter how much AP the possessed opponent has, since Abe is using his AP to make the Super happen.
The possessed opponent explodes/get´s killed after Abe´s Super Level 3 ends.
(This Super could also be a Super Level 2. Abe would use the possessed opponents Super Level 2 instead. Then his Shrykull Transformation would be his badass Super Level 3...which i prefer.)
Abe´s rival?
I´d love to see a DLC with a Chimera and Abe as rivals. The Chimera are actually quite similar to the Sligs in Oddworld...they are half alien, half machine. The Sligs were ordered to suppress Abe and his friends and kept them as slaves. The Chimera could try this as well and Abe would again be trying to save his friends and escape. So Chimera and Abe would work out as rivals.
His minion would be Munch.
Alt Costume 1: Big Face
Alt Costume 2: One of "The Three Weirdos" ( but the costume would be "unharmed". Meaning that no part of the body would be missing like in the original games. That would be a bit troublesome in a fighting game.
Gallery: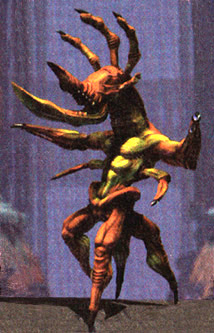 Slog Slig Shrykull

The Three Weirdos Big Face Munch Elum
Re: Oddworld - Abe´s Moveset
Nov 19, 2012
Re: Oddworld - Abe´s Moveset
Nov 19, 2012
Abe FTW + his level 3 has to be the shrykull that would be amazing but id love a level 2 where much comes out a bit like how ratchet turns to clank and runs about in his wheelchair to electrocute other players but great work on this, email superbot? We need to get this character in
Re: Oddworld - Abe´s Moveset
Nov 19, 2012
---

BuchNasty wrote:


This is how you get character ideas noticed. Very nice work although I think the stranger (that's his name right? From stranger's wrath or w/e) would make such a better character for this game. Plus he looks way cooler. Abe isn't much of a fighter.

---
Stranger might be a better fighter and look way cooler, but, which is more important: Abe deserves to be in this game...much more than Stranger.
MioTenacious
Hekseville Citizen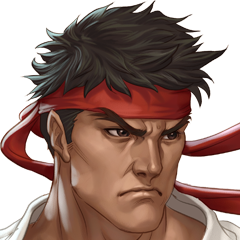 Registered: 10/29/2012
Offline
277 posts
Re: Oddworld - Abe´s Moveset
[ Edited ]
Nov 25, 2012
---

MioTenacious wrote:


very good work dude.. Abe is my favorite character.. they MUST put him in all stars... i hope SuperBot see this post

---
Yes, he is also my favourite character. I think he would be an unique character, because his moves could be really clumsy and humorous.