Reply
Topic Options
Mark Topic as New

Mark Topic as Read

Float this Topic for Current User

Bookmark

Subscribe
Highlighted
OPEN YOUR EYES! (My letter to you all)
[ Edited ]
64 replies 1138 views Edited Feb 17, 2014
Dear PlayStation All-Stars Community,
Don't be foolish! It's as plain as day that SSM doesn't, and I repeat, DOESN'T care about this game!
Now, to the people in charge of the offline scene, Texas All-Stars Smash Bash for an example, congratulations to your amazing success, and I hate the fact that I couldn't go, however, this doesn't concern you.
SSM is not supporting this game at all. We have not received any information about the patch's development since that uninformative statement in December. We are about to enter MONTH 8 without the slightest glimmer of light for this game. Even so, they do not update us like how they do the GoW: A forums, like so:
In this small thread, they gave ACTUAL INFORMATION about a SPECIFIC issue, and assured that it would be corrected. THAT is an update! We have gone 7 months without the slightest idea of what has been implemented into this God forsaken patch... What kind of image does that put for SSM? It does not, I repeat, DOES NOT take almost 8 months, 2/3 of a year, to make a balance patch! On top of that, they were ignorant enough to take Isaac and Zeus' 3rd outfits out of the games save data, just so they could bundle it with the patch, when we ALL know that it's data has already been completed, and is ready to be sold as we speak!
I've said this before, and I'll say it again: The main reason we are dealing with this is because we as not only consumers, but as gamers, have become so complacent with these types of circumstances that we've learned to accept it. It's because of this that companies walk all over us, thinking that we don't have the intuition of an average person to call someone out on their own B.S.!
I understand that there are other factors into this situation as well, you all do not need to remind me, but realize that I never do anything like this unless I'm extremely passionate about it. I love All-Stars to death, and I don't want to see it die a slow and painful death, much like how it is now, don't deny it.
They rarely answer All-Stars questions on Twitter (And yes, I know about the whole 1 combat designer thing), @Just--Tank is never on the All-Stars forums, the patch has been in development for 7 months with still NO INFORMATION ON IT'S PROGRESS, what more proof do you all need? Face reality: They are slowly killing this game! And the worst part about it is that all of you, even some of the more intelligent people on these forums, no offense, are buying into this charade as well...
Not to sound like a bad guy, but I'm just going to keep it real: When it finally hits the 12 month mark, and there is still no information, I'm going to proudly laugh at how foolish all of you have been for believing this nonsense. Only until I see ANYTHING listed and corrected in this game, officially stated by @Just--Tank or any other employee from SSM will I only be quiet.
I already know there is going to be arguments about this, and I'm ready for it all. Bring it on.
Sincerely, One with an ounce of common sense,
Ndukauba
I Only Post Everything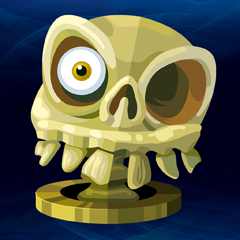 Registered: 10/03/2013
Offline
975 posts
Re: OPEN YOUR EYES! (My letter to you all)
Feb 17, 2014
SSM has better things than create a patch Thats going to make them no money for a game Thats already irrelevant on a console that's being overshadowed.
Re: OPEN YOUR EYES! (My letter to you all)
Feb 17, 2014
I'm curious to see your response when a patch does come.
It is kind of odd for them not to be giving updates but that doesn't mean the patch isn't still in development. Until I hear an official statement from Just--Tank saying otherwise I'm just going to wait and keep playing. This patch isn't the end of the world and there are certainly far better things you could be wasting your time on instead of complaining 24/7 about how they aren't doing anything.
Ghost of Sparta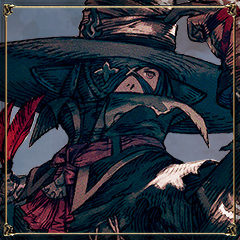 Registered: 07/27/2012
Offline
13569 posts
Re: OPEN YOUR EYES! (My letter to you all)
Feb 17, 2014
This is what it says on the top of this forum. This is one of the reasons why this forum still stands. Yet, no actions have been done to act upon this.
I am aware that Tank and SSM are busy with things. Yet, does it take that much time to make one post?
This game was just released in a flash sale. Many people considered on getting this. I litererally promoted and suggested this game on IGN when they reported this. Some said that they wouldn't get this because it might be free for PS Plus; a game this good would be on Plus for sure.
The longer they take, the more people get this game at its current unbalanced state. People may say that this patch is a waste, that it has no purpose or profit. But when people buy a game, they deserve to get it in good quality.
Re: OPEN YOUR EYES! (My letter to you all)
Feb 17, 2014
---

Chrisophocles wrote:
Not really. Profits are far more important than pleasing a community of 20 players.

---
I see what you mean. If the patch goes to hell, we'lll just give 'em bad PR. :3