Reply
Topic Options
Mark Topic as New

Mark Topic as Read

Float this Topic for Current User

Bookmark

Subscribe
Re: Not a Kat fan? Don't want Kat in?
---

Liam_C1991 wrote:


---

n0rmal94 wrote:


---

The16thNinja wrote:


---

StefanForsell24 wrote:


---

The16thNinja wrote:


---

StefanForsell24 wrote:


---

The16thNinja wrote:


---

StefanForsell24 wrote:


---

Liam_C1991 wrote:


---

StefanForsell24 wrote:


---

Liam_C1991 wrote:


You answered your own question in the post really. No room for rookies. It's called playstation all stars. To me that mean the character needs a strong relationship with playstation and needs to be popular. A character that has only been around a few months can't possibly have a fan base big enough to qualify in this game. I don't really mind one way or the other. I'm not one of the people who get really angry about it but to be fair, their logic is undeniable. Personally I think a couple of characters who have been confirmed shouldn't have been allowed in but that's no excuse to just add anyone you like... but like I said if she's in then fair enough. If not, it wouldn't bother me in the slightest.

---

Thats where you are wrong. Its just the title so it means nothing. This game is for all playstation characters not just the popular ones.

---

So the game should include unpopular characters? The more popular the character, the more people will enjoy playing as them. Why would superbot make a game with a roster that would appeal to a small amount of people? Seems very illogical. Kats a good example. Outside this forum no one really knows who she is and a lot of the people here only learned about her from other people on the board. To include her would make a small handful of people very happy but would take up a spot on the roster that could have been used to make a lot more people happy.

---

It should include popular and unpopular characters. Hey a lot of unpopular charcters i will enjoy playing as. How does it seem illogical when this is a game made for PLAYSTATIONS HISTORY. Outside the forum a lot of people know who she, its the best selling game on the vita.

---

For the last **bleep** time, THIS GAME IS MADE FOR MONEY!!!

---

What game isnt made for money? Ur just a dumb ignorand **bleep** who knows nothing about the gaming industry. I have better things to do than talk to someone as ignorant as you

---

Me an ignorent **bleep**? You **bleep** idiot fist Thirty3 and now me, I think you just like to **bleep** people off, why don't you **bleep** turn 17 and then make a valid point you dumb **bleep**.

---

Why dont u make a valid point

---

I have made valid points just you refuse to listen to them you ignorent **bleep**. And Gravity Rush is not popular, stop kidding yourself nobody know what that is.

---

I will just leave this here http://www.destructoid.com/gravity-rush-wins-game-of-the-year-award-sequel-teased-235430.phtml

---

Turns out I couldn't stay away lol and that's irrelevent really. It doesn't matter how well the game has done. I'm sure it's a very good game and has every right to all of it's achievments but it's virtually impossible for a game that's been out a few months to have as big a fan base as some of the more well established franchises that have still not got a rep.

---
This, people just don't want to listen they just hear what they want to hear.
--------------------------------------------------------------------------------------------------------------
space_cape
PlayStation Moderator (Retired)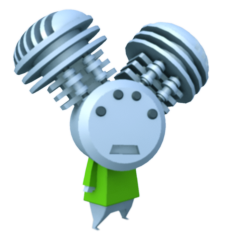 Offline