Reply
Topic Options
Mark Topic as New

Mark Topic as Read

Float this Topic for Current User

Bookmark

Subscribe
Highlighted
Re: No Noobs Allowed In Here
Trust me, I passed Dante's combo tutorials and trials. The last combo was hard to pull it off when transferring emply cancel into another chain of attacks. Okay, I admit I didn't use empty cancel for the most parts because there are too many variables that can interrupt the empty cancel combos from what I seen. I tend to use it more often if I am in 1 vs 1 match. For the other kind of matches, I only use the most typical Dante combo:
Triple square, hold up square, twice square, twice up square, and down square.
That's quite lame for me, but it works. Moving on to his supers, I liked his supers, but there are some backfires. Level 1 seems good enough. Level 2 is really reliable, but when I played Dante "Dodge Lv 2" trial, I passed it easily. I don't know if people have figured out the secret. Maybe I should set up some sort of combos. Lv. 3 guarantee 3 free kills, but after killing the freezing opponents, it becomes a little bit harder because Dante doesn't cover large range very well regardless of his guns. Perhaps pb_mal can prove me wrong and encourage me to use Dante more. Recently, I found PaRappa way better with combos and used him more often now.
OP and pb_mal, thanks for the answers! I think you nailed your whole solution.
Ho Ho Ha Ha
ChanceKnowsBest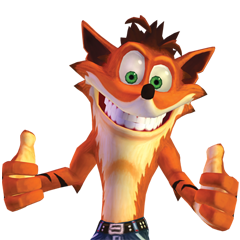 Offline
Re: No Noobs Allowed In Here
I've really started to like Spike because of his AP gain and solid keep-away game, but what's been bugging me is that some moves I don't see a use for, like the magic punch. It can stun, but what's the point of that when you have the RC car and down-triangle already? And the hula hoop, which I guess is designed to get rid of a dogpile on top of Spike (?), but most of his square attacks can do that too to my knowledge... and the slingshot, with no stun/knockback, seems like a worse option by far than a jumping combo/setting up stuff/bananarang, but I haven't tried it out much.
Also, I can never seem to get the teleport boots to work for me where Sly and Toro's teleports never fail for me. Am I doing something wrong? Do I need to be close to them for it work?
Thanks for any help.
—--------
"The Dirty Casual"
ChanceKnowsBest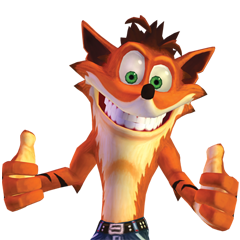 Offline
Re: No Noobs Allowed In Here
Re: No Noobs Allowed In Here
I mean as in, Spike will put on the boots and glow white, but then just pop out of wherever I used the move at, so it only works as a little pause for me
—--------
"The Dirty Casual"
Re: No Noobs Allowed In Here
Whats the game plan for Sir Daniel Fortesque (Read a lil bit on him in regards to the level one setups
and Big Daddy is the charcter i want to use as a 2ndary but I really dont know what I should be doing with him, ignore the level 1 and go straight for the level 2?
epifanio_d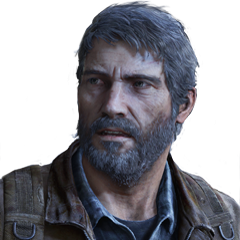 Offline
Re: No Noobs Allowed In Here
i like to main ratchet, heihachi, and radec
i like to play radec really strangly many people try to zone with him but he works so much better as a trap and set up character
Monkey D. Luffy (one piece) "I'm the man who's going to be the Pirate King!"
Guts (berserk) " I've never expected a miracle. I will get things done myself. "
Re: No Noobs Allowed In Here
at the moment no but i have been working on landing level 1 off up grab and i think im the only person that can do it 90% of the time!!!! But as far as breaker combos from up grab it would depend on where they are on the map but i would like to think those 2 ways you figured out are prob the only ways i mean with a lil slight change but same effect

YT: DatTeamAxcel for all my latest PSAS related content. I upload everything FFAs 2v2 1v1, Combo & How to Videos, and Player and character breakdowns.