Reply
Topic Options
Mark Topic as New

Mark Topic as Read

Float this Topic for Current User

Bookmark

Subscribe
Highlighted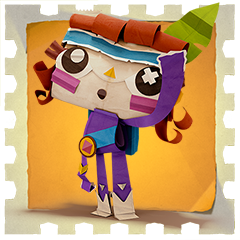 Offline
I really don't think a lot of Smash's characters are all that popular. Fire Emblem is a somewhat obscure series, nobody really knew who Ice Climbers were before Melee, Game & Watch was also unknown before Melee. Most people don't even play F-Zero, but this is largely because Nintendo won't even make more F-Zero games.
Yes, Nintendo has really iconic characters. No denying that, but Smash's roster is filled with characters mostly from Mario, Zelda, and Pokemon (There's Samus too, but she's the only character from her games) & Star Fox.
How many Mario characters does Brawl have? Well, let's see: Mario, Luigi, Bowser, Peach, Wario, Donkey Kong (You might count Diddy Kong, I know DK has his own series but he's essentially a mario character whereas Diddy originated from DK's own games) and Yoshi.
That's 7 characters from the Mario games alone, 8 if you want to count Diddy. Zelda characters make up 4 characters (Including Shiek), Kirby characters 3, Star Fox 3 (and they're all clones) and Pokemon 6 (3 in one with Pokemon trainer) The rest of the roster is pretty miscalleanous, a lot of obscure guys like Pit, Ice Climbers, ROB, so forth. The only reason anybody knows them now is because they're in Smash.
Look, my point here is that Sony doesn't have as iconic franchises, but they don't rely on a handful of franchises that have the milk squeezed out of them to make up a 3rd of their roster. Sony has enough unique games and 3rd party support that they're able to have a good sized roster, with every character being from a different franchise (Cole being the odd one out)
See what I'm getting at here? Nintendo's few franchises are iconic, but Sony still has a lot of loveable games- and a hell lot more too. You won't be seeing 8 characters from one single game in All-Stars anytime soon.