Reply
Topic Options
Mark Topic as New

Mark Topic as Read

Float this Topic for Current User

Bookmark

Subscribe
Re: New release and sales
Like all major film studios release their best pictures during December, all major publishers release all their best games during October/November. This is prime launch season because it is close enough to the end of the year to launch with massive numbers and still be in the drawing by the mass game journalism coverage that is the "Game of the Year" phenomenon--but far enough away from Christmas season for another huge wave of buyers who feel inclined to purchase more games.
Although Playstation All-Stars will never sell as well as Call of Duty, if Sony plays their cards right with the marketing then those who will have opted COD over PSAS will, because of [hopefully extensive] advertising and word of mouth, Playstation All Stars will sell more than just fine.
Plus, as excited as the online vocal gaming community is about Black Ops 2, people that I've talked to who are casual gamers are less excited because they percieve it to be "like Call of Duty wanting to be Halo except not as good at being Halo."
Playstation All-Stars doesn't have much to worry about when it comes to Call of Duty.
Highlighted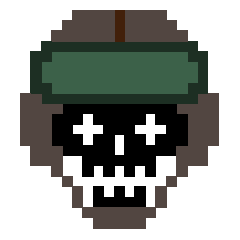 Offline
Re: New release and sales
I dont think that the fact that just BO2 is a week before will hurt its sales to me its more of the fact that alot of big AAA title games are coming before this and giving someone like me for example dont ahve enough for all the great games coming out. So I tihnk the fact that it is so late in the lineup may be more of a issue.