Reply
Topic Options
Mark Topic as New

Mark Topic as Read

Float this Topic for Current User

Bookmark

Subscribe
Highlighted
21 replies 463 views Edited Oct 10, 2012
Having Black Ops 2 being released November 13th, just a week before PSASBR November 20th, do you think this could have an impact on PSASBR sales.
Everybody knows around November everybody talks about COD, COD and more COD.
I've personally have every COD up until this day but i've decided I'm not getting BO2. I used to be a hardcore fan but it's just getting restless now playing those games. After playing MW3 I don't want to even try another COD
I'm scared most people will choose COD and push this game to the side.
Will people say I'll get COD now and maybe just get PSASBR at another time which won't happen
Will this game lose some hype in November when everybody talks only about COD
I hope none of this happens but it's just a thought :/
Will this game lose some hype?
I
Uncharted Territory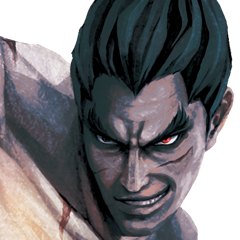 Registered: 08/08/2012
Offline
1609 posts
Re: New release and sales
Oct 10, 2012
The only thing is that this game has lost ALOT of hype after the whole 20 only character roster, but im still getting this game at midnight release, oh and BO2, Lol **bleep** that
Re: New release and sales
Oct 10, 2012
well... before it was competing with AC3 which has a huge following also (and in my opinion AC's strong follower are alot more gamers than just the general mass of anyone who owns an Xbox or PS3 who owns COD) (That being said I am a huge fan of both but like you Colton Im not getting BO2)
ElevenCarrot11
I Only Post Everything

Registered: 08/31/2012
Offline
977 posts
Re: New release and sales
Oct 10, 2012
COD has a HUUUUUGE audience of gamers.
But I'm sure a lot of them won't get playstation allstars because they simply don't know about it yet. That is.. until there are commercials of it.
And for the fans of COD who are also PlayStation AllStars fans, I'm sure they're more hyped for a game they've never played before.
Re: New release and sales
Oct 10, 2012
I gotten tired of MW and the only reason I might get it is for zombies anyways, really the only reasons I play it besides messing with people which is always fun.
HighFlyer_15
Uncharted Territory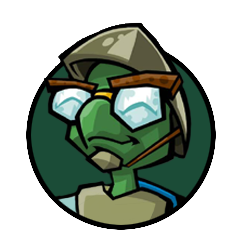 Registered: 06/13/2012
Offline
1329 posts
Re: New release and sales
Oct 10, 2012
Personally I don't care if the people who go "Hmm I can't really choose between something new or the same thing I've played the last 5-7 years in a row now... Weeeeell maybe I'll just give it another go and PASBR can wait a few years." are going to play this game.
Re: New release and sales
Oct 10, 2012
Well even Dishonored had good pre-order numbers, and from what I hea had alright sales. It's a new IP just like this one.
What scares me about this game is that it's pre-order numbers are below thE 20,000's right now. Yeah that's DEFINITELY not good. I remember this game used to be at the top of Gamestop's best selling PS3 games list but now it fell WAY below no. I guess those people who cancelled their pre-orders of their game wasn't kidding. I kinda blame it on SB for this for adding Dino. Remember when this game was selling like I said... well I kept track of it on GS and after Dino was revealed the week after it fell below pre-orders.
I'm sorry for saying it like this but I'm just stating the truth.
Btw here's my link for pre-orders
http://www.vgchartz.com/preorders/41189/USA/
Yeah I know it's Vgchartz and they're not trustworthy but it's at least good enough from what I see on GS.
Re: New release and sales
Oct 10, 2012
I never said COD doesnt have a huge following Im just saying everyone and their dog owns it and the majority of their audience isnt hardcore gamers (like the majority of AC's die hard fans are)