Reply
Topic Options
Mark Topic as New

Mark Topic as Read

Float this Topic for Current User

Bookmark

Subscribe
Highlighted
New costume ideas
[ Edited ]
24 replies 431 views Edited Dec 18, 2012
UPDATE:I have update with your ideas
They are adding characters and stages so there is no reason not to add new costumes.
Here are some ideas
-Maybe when DMC releases we can get some real alts for dante
-Polygon man's minions who you fight on the final battle, those costumes
-Donut Drake
-More Sackboy costumes
-I'm pretty sure Jak doesnt have his costume from Jak 2 so that would be good
Any other ideas?
-Ninja Fat Princess
-Sly's Cane Cole
-Vampire Evil Cole
-Pirate Sly
-Toru but Koru=mind blown
-Spike's costume from Ape Escaoe that was released in America
-Alpha Big Daddy
-Lancer Big Daddy
-Drake needs to Suit Up!
This is relevant to my inetrest
Dec 16, 2012
Big Daddy: IDK
Nathen: James Bond type outfit
Sly: Pirate or Venice desguise from Sly 3
Raiden: MGS4 Raiden
Sweet Tooth: Human (Marcus Kane)
Kratos: Chef of war, bubbles, god armour, McKratos
Dante: No pants lmao
Radec: IDK
Parapa: Joe Chin
Toro: Kuro (when he does his level 1, Toro replaces kuro)
Cole: Sly's cane Cole
Evil Cole: Vampire cole
Sir Daniel: Human sir daniel? Naked skeleton?
Fat Princess: Ninja
Nariko: IDC
Rachet: Secret agent clank and his choeffer (R&C 3)
Jak: Jak 2 PLEASE lol Did you know jaks undershirt in his jak 3 outfit is his Jak 2 outfit with the sleeves torn off?
Heihachi: a serious old hiehachi
Spike: ape escape 1 spike
Sackboy: Sackbot, Meanie, any of the cast of LBP2, Any sack version of any PS all star
did i miss anyone?
Dec 16, 2012
There's quite a few Big Daddy, and even more Radec Costumes actually (I only know the names of the Big Daddy ones)
So far in the game we have:
•Bouncer Big Daddy
•Rosie Big Daddy
•Big Daddy Plushie
Others we could have:
•Rumbler Big Daddy
•Alpha Series Big Daddy
•Lancer Big Daddy
and possibly a Big Sister I guess.
For some of the other characters, who's to say the creators can't just invent extra costumes?

Re: New costume ideas
[ Edited ]
Dec 17, 2012
Dec 17, 2012
I would absolutely love to see a Kuro costume for Toro. Also, sackboy needs a sackbot costume. For Nariko, maybe a costume that dressed her up to look like Kai?
ElevenCarrot11
I Only Post Everything

Registered: 08/31/2012
Offline
977 posts
Uncharted Territory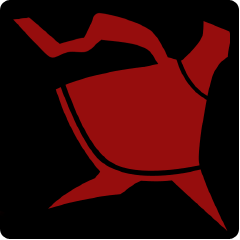 Registered: 02/02/2010
Offline
1810 posts
Dec 17, 2012
Check out my whishlist for mine V
Uncharted Territory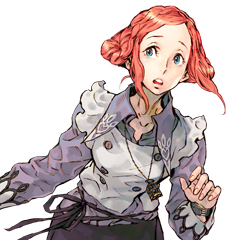 Registered: 02/29/2012
Offline
1603 posts
AfroGamerNinja
Hekseville Citizen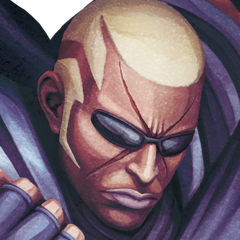 Registered: 10/23/2012
Offline
295 posts