Reply
Topic Options
Mark Topic as New

Mark Topic as Read

Float this Topic for Current User

Bookmark

Subscribe
Highlighted
Re: I don't believe you either. I will gladly add you so you...
---

pmarc82 wrote:


---

RodBow15 wrote:


@ pmarc82's Drake is hella good. Didn't even know he could combo like that XD

---

Yeah he is definitely fun to use. Im still trying to use all of his options effectively

As for Nariko, my main problem with her is that I was abusing her standing 3 (circle) too much. Since the animation takes a while I was easy prey for other players to land their supers on me :-( Nariko against raiden and kratos in a 1v1 is no fun at all lol XD

---
I had the same problem. Using her circle on the ground can be risky...so I try to mostly keep the move for when I'm juggling them in the air. The only time I try to use it on the ground now, is when I'm using it to set up for the level 1 combo.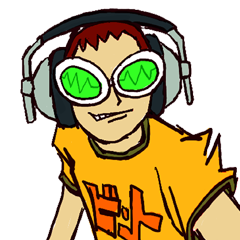 Offline
Re: Nariko's not low/bottom tier!
Not that I care much about tier lists because I personally don't think they matter but comboing into her level 1 sounds more like a mind game that can be avoided in the middle of it and her level 3 is one of the easiest level 3s to avoid.
Also how does physical appearence factor into her placement on a tier list?
Colton360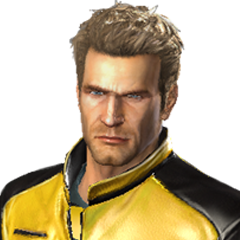 Offline
Re: Nariko's not low/bottom tier!
I've been practicing with those two levl1 combos at the end of the vid. Personally, I think the first one where you circle, then debris sweep, right into the levl one is a much easier setup. The reason being, you have to be very precise if you use her disc throw and judge where the opponent will land. If you use the circle, debris sweep, you're pretty much guaranteed to have the opponent on the sweet spot for the levl 1.
Re: Nariko's not low/bottom tier!
Re: Nariko's not low/bottom tier!
---

Colton360 wrote:
I don't believe it how do u combo into her lvl 1.

---
I found this out day 2... Short hop disk throw angled down or straight and if it hits the person at about 3-6 character lenghts just do your super and it will combo... So once again its short hop --> disk throw ----> super and make sure your at the right spacing nuff said

YT: DatTeamAxcel for all my latest PSAS related content. I upload everything FFAs 2v2 1v1, Combo & How to Videos, and Player and character breakdowns.
Re: Nariko's not low/bottom tier!
Re: Nariko's not low/bottom tier!
Here are my main issues with her and wish Superbot had given her a little brake like some of the other characters
(1) D2>N3 is 1 frame link. I highly doubt parappa's grab is 1 frame, so why not give her that same treatment. It's not an issue for parappa, no?
(2) Her parry doesnt stay active as long as Raiden, Dante, and Sly. You have to be instant. I think kratos might be the same as well not sure...never really tried his parry move.
(3) I think I see what Superbot was going for by giving her different combos variation after each gold stance, but I dont think it is working properly. She should have been a character with a plethora of frame traps with each gold/yellow stance. The opponent should have a slit second to make the right decision to get out her pressure.
Anyway, I think she is still cool, but ppl will always but her at the bottom tier simply because she has no guaranteed supers.