Reply
Topic Options
Mark Topic as New

Mark Topic as Read

Float this Topic for Current User

Bookmark

Subscribe
Highlighted
13 replies 394 views Edited Sep 12, 2012
Alright, I'm gonna make a serious thread, normally I just make joke ones, but I just wanted to address a few things.

1) No secret characters: I must say, I'm rather pleased with the current roster, whether I like all of their playstyles or not. And of course I'd love to see some more, like Snake, Some form of FF rep, as long as its not Hope, or Vaan (could you imagine...?), and just the same kinda list other people have posted, although I'm not scrambling for Crash or Spyro, I certainly believe they deserve a spot, since I sunk a lot of time into the first Spyro game as a kid. Now to my point, I'm worried that Superbot will show their entire hand, and leave no surprises, even without leaks. I'd love to open the game, and complete a couple story modes, and find out Blasto, or something did in fact make it in! Blasto isn't the most likely character to make it in in this first outting, but you get my point, it could be Wander, or Geoff (my name for the Journey character). Some people want to know if their favorite character will be in the game, and I can understand that as a fan, but theres also part of me that likes a bit of mystery. Which bums me out about the internet and living in the information age. It's hard to be surprised anymore. So I'd be really excited if there was no mention of secret unlockable characters, and they just sort of popped up. Granted, that information would get out fast, but if you weren't looking for it, it would make playing that much more rewarding and exciting.


2) The servers: I don't know if it's ever been clarified if they are dedicated servers, or just a player hosting the servers. We've seen it so far in the beta, some latency issues, getting teleported around the stage, only to be killed by Parappa's level one super when you were on the other side of the stage one second earlier.
And with the possible release of the Orbis (playstation 4) next year (which many speculate will not be backwards compatible because of the hardware change), leaves me wondering how long this game will be playable online. In the past year or so, a lot of games have had their online services shut down, some having been out less than a year. I don't believe Sony would do such a thing so fast, and it will still have local multiplayer, just a thought I've had.

3) Online matchups: Partially this has to do with Skill-match ups, but not the main point, so I'll get that out of the way first. Will there be some sort of Ranking system in place so you can be matched with people of a similar skill level to you? Its no fun if you're thrown into a game with 3 people way better than you, or 3 unskilled players against 1 really skilled player. Maybe with your friends that is, but not against random people online. At least in my opinion. or Maybe just have a ranked, and player match? I don't know. Just a thought.

3b) Online Matchups pt.2: Character selection. Now some people really like everyone thats been put into the game, but with all the clamoring for Cloud, Crash, and Spyro, I'm afraid online play will at least for awhile be comprised of a lot of match ups of only, Cloud, Crash, and Spyro. A lot of 3 Crashes, vs 1 Fat Princess or something. Thats fine, if you want to main as someone, I just feel like so many people will play as Crash, Spyro, and Cloud just because, they're Crash, Spyro, and Cloud.

4) DLC: I hope that Superbot doesn't decide to divide the playerbase up into "People who bought DLC" and "People who didn't buy DLC". What I mean is, I hope that if they released Wander as DLC, and I didn't want to buy him, or at least not right away. That I'd still be able to play in matches against someone playing as him online. This doesn't translate into stages really, but at least with characters. since people will be able to see your costume while playing online (I'm assuming) , I don't see why you shouldn't be able to play against a new character. They'd just need to patch the game or something I guess? I don't know what it would entail.

Anyways, those are my thoughts currently on Playstation All-Stars Battle Royale. I railed a lot on the online portion of the game, but I feel like thats the part that will really set it apart from Smash Bro's and make people take notice, so it needs to be done well.
If you have any questions, or thoughts you'd like to share feel free to ask and share.
---------------------------------------------------------------------------------------------------------------------
Omar - "what are you guys doing? Why did you get rid of crash!"
Game devs - "we wanted to put in evil Cole so we had to get rid of everyone else the fans wanted"
Omar- "Oh nice, good idea. I didn't think of that"
Re: My thoughts and worries
Sep 12, 2012
I agree with the first one a lot. I'm a little afraid though because the game doesn't come out for two more months and we already know 20 characters, and are only expecting 4 to 6 more. With tgs and nycc coming up there's not much left for them to save. Ssbb left a lot of characters secret so when the game came out in Japan people were unlocking characters that they didn't know where in the game, which is awesome.
Please save us something superbot!
killedbyaspork
I Only Post Everything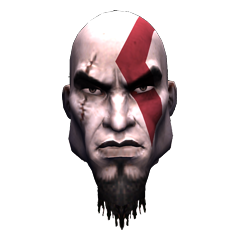 Registered: 05/10/2009
Offline
1005 posts
Re: My thoughts and worries
Sep 12, 2012
I thought they had already announced all the characters in SSBB before it came out? Or was it out in Japan before the US? that would make sense I suppose. I remember in an interview, someone asked Omar if they were going to reveal everyone and he said he didn't know what the plan was.
---------------------------------------------------------------------------------------------------------------------
Omar - "what are you guys doing? Why did you get rid of crash!"
Game devs - "we wanted to put in evil Cole so we had to get rid of everyone else the fans wanted"
Omar- "Oh nice, good idea. I didn't think of that"
Re: My thoughts and worries
Sep 12, 2012
you shoudlnt be worried about secret characters because if they are secret, you wont know that theyre there will you?


i agree about the skill matchups, but thats impossible
a great player with one character could decide to try another, and be thrust into a match with someone he sucks as against reallly good players


Lombax Warrior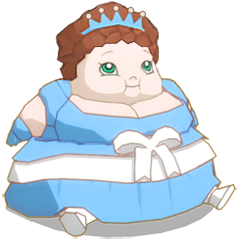 Registered: 07/09/2012
Offline
218 posts
Re: My thoughts and worries
Sep 12, 2012
I dont know about you guys but I would actually like to see who my opponents pick online so I wont get the same guy.
Gaming Beast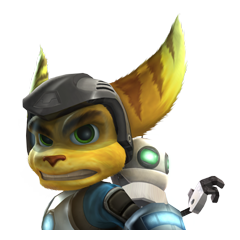 Registered: 09/09/2012
Offline
1670 posts
Re: My thoughts and worries
Sep 12, 2012
Have to say I agree with you on the Cloud/Crash/etc concern. This forum is bursting with ZOMG CRASH and ZOMG CLOUD threads from what I've seen, and very little discussion on the characters that are actually in the game. So it's a pretty reasonable assumption that if either Crash or Cloud are in, we'll just see people endlessly playing as them.
But I'm also worried we'll also see constant Raidens too, since the character's speed and ability to hoover up AP seems like people will say "ZOMG TOP TIER" and only ever play as him. Can just imagine every online matchup being some combination of Cloud, Crash and Raiden and very little else. Which will be a serious shame if that happens.
Re: My thoughts and worries
Sep 12, 2012
i think they'll make it that you can play against DLC characters that you didn't buy online. All they have to do update the character's game data into the game as a patch when the character goes on sale. Then when you buy the character it unlocks them. That's exactly how littlebig planet 2 does it and it works wonderfully
Re: My thoughts and worries
Sep 12, 2012
Yeah DLC i think is what its suppose to be Optional, I think they are really focused on getting as much On Disc as possible.. I hope for some secret characters nothing can described my feeling of getting a new challenger in the original Smash Bros, and seeing who it was for the first time, its a feeling that you can't describe