Reply
Topic Options
Mark Topic as New

Mark Topic as Read

Float this Topic for Current User

Bookmark

Subscribe
Highlighted
My kickass beta impressions
3 replies 207 views Edited Sep 18, 2012
So I got the beta today (Thank you Superbot/ SCEE) and my initial reaction was "HOLY **bleep** I GOT THE BETA AAAAAH!". But after composing myself I decided to play and see if it lived up to what I expected.
To start things off the game looks so much better when you actually play it, the screens really don't do it justice because playing this on my TV I was actually blown away. Colours are bright and vibrant, the character models are faithful to their game's aesthetic but also fit in perfectly with the style of PSAS.
The controls felt a little odd (mainly because I never played many games like this) at first, but half way through my first game I seemed to get used to them enough to come out on top (Even though I missed Kratos' level 1super about 4 times. Everything is super responsive and I didn't really do anything I didn't intend to.
The user interface was clean and very blue. A little too blue perhaps but definitley better than the screen I had previously seen for it. The character select portraits are nicely done and when selected there's like a super saiyan-esque glow that surrounds them which is pretty cool. In battle the AP bars are sooo much better than the previous ones, each attacks have various AP tied to them and when comboed together seem to do more (unless you spam the same move then the numbers decrease). I still felt like I had to look down at my super meter far too often to see if I was ready, the glow around my character still didn't seem to be that noticeable, this led to me getting beat around a bit as I was constantly checking my meter. Oh and keeping track of my character was such a pain the arse.
Now onto the characters themselves (no sly
)...
Kratos doesn't feel as natural as I'd have hoped (it doesn't help that I have just finished GoW 2 again), but once I got into the swing of things it was fine. I played my first match with him and won in the end, but I think that was a real fluke it just came down to me using my level 1 as soon as I got it. From what I've seen playing against him his level 2 actually seems worse than his level 1, I mean I was stood right next to him when he pulled one off and it didn't hit me.
Sweet Tooth is a cool character and builds AP pretty quickly, again it took some time to grasp his moveset but again in the end I won (I won all my matches... not that I'm boasting
). His level 1 is much better than I expected and because he builds meter so fast I could just keep firing that off to get a good number of kills. The only problem I had with Sweetie is that a lot of his attacks seem to leave him open. I never used or saw either of his other level 2 supers so no impressions there...
Fat Princess didn't go well for me, if it wasn't for over time I would have most likely been last haha (which isn't realy fair), but anyway her moveset was interesting and you can pull off some cool combos just from her Triangle attacks alone. Her level 1 super is extremely powerful (I managed to net 3 kills with it), but quite situational. Her level 2 is good but I never realised you still had to attack (duh), I ended up just running into people and hoping for the best.
Radec... when I first played against a pair of them it was actually hell. They spammed forward triangle from both sides of the map and it was torture, luckily both of them couldn't aim worth **bleep** when it came to his supers so all was fine. But using him myself I realised that spamming forward triangle didn't really get much AP, the best way was to make use of all the face buttons and really combo into that final sniper shot for an instant level 1 super (or so it seemed). In the way of supers, his level 1 is pretty good but I only used it once (got me 2 kills though!) it looked like he pulled out a minigun or similar. His level 2 is awesome if you fire it off from the side of the map, got me 3 kills both time I used it. Again I didn't get to use his level 3.
Haven't got a chance to use Parappa yet, nor have I seen anyone play as him either... hmm.
As for the stages I only got to play on Hades and Metropolis, I didn't really pay much attention to them though. They looked pretty though!
So in general I really love the beta so far and will probably update my impressions as I go. It's also good that I'm actually good at the game, or at least I seem to be I've probably been playing against complete idiots. Oh and that title theme is KICKASS, I could sit here and listen to it all day it's totally my type of music.
Lazarevic for PASBR
Re: My kickass beta impressions
Sep 18, 2012
Nocturnal__Gamer
Treasure Hunter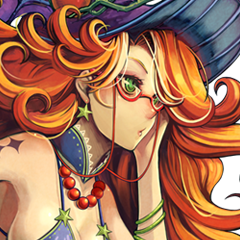 Registered: 02/25/2011
Offline
5310 posts