Reply
Topic Options
Mark Topic as New

Mark Topic as Read

Float this Topic to the Top

Bookmark

Subscribe
Highlighted
21 replies 318 views Edited Oct 6, 2012
Theres a story I have that reflects this situation perfectly. It was Christmas about three years ago, it was a tough year for my family and my parents didn't have much, but they still managed to get me, my brother, and my sister some really amazing gifts. But my sister, didn't get the one big thing she wanted, and she threw a tantrum, genreally being a whiney little b-i-t-c-h. It made my parents so sad that they couldn't make her happy, while my brother and I were more than happy with what they got. I felt so bad for my parents that they had tried their best, and didn't deserve the way that my sister had acted. This reminds me of the majority of this community, a bunch of b-i-t-c-h-e-s who don't deserve anything at all, much less what they've gotten...
I've been coming to this forum ever since I heard about this game on almost a daily bases, hoping for news or updates, and almost everytime I visit I only see constant hate and things that make me shake my head in dissapiontment. Much like my sister I ashamed to be apart of the same family as the lot of you. I often have to ask myself why it is that I choose to be a video game lover, why I choose to be lumped into the same category as you all. The answer is simple because games mean more to me than just something I do in my free time. It's something I have a passion for, and despite my "family" being ungrateful I will continue to love video games and everything about them.
In closing I apologize to the few of you that I know are sensible (wobble, vinyl, dragon, to name a few) and when the game comes out I hope to see you all on the online battlefield.
PSASBR wishlist: Kat (CHECK), Chimera, Cloud, Isaac Clarke (CHECK), Chell, Scorpion, Nightmare, Ryu.
Oct 6, 2012
yeah, people assume that fighting games are all about the characters and nothing more.
---------------------------------------------------------------------------------------------------

Uncharted Territory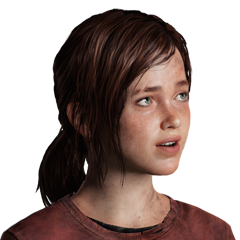 Registered: 07/11/2012
Offline
1424 posts
Oct 6, 2012
Honestly like I said in a previous thread its the new generation of gamning.
Me and my friends are big Smash fans and when the game came out we spend hours playing the game even though the game had 12 characters. Heck even if we go new gen Blazblue had 12 characters and its one of my favourite fighters.
tHey can't be please with anything
http://i50.tinypic.com/1o8x79.jpg
Oct 6, 2012
Thanks everyone, yeah I really fear for future generations in terms of videogame fans. My brother (who is a freshman in college) tells me horror stories all the time of people at his school and how shallow they are in terms of what makes a game good, and the garbage they play on a regular basis.
PSASBR wishlist: Kat (CHECK), Chimera, Cloud, Isaac Clarke (CHECK), Chell, Scorpion, Nightmare, Ryu.
Oct 6, 2012
I still can't get anyone to tell me how characters make a fighting game good, completly ignoring everything else. This game doesn't deserve the hate it gets over a few characters.