Reply
Topic Options
Mark Topic as New

Mark Topic as Read

Float this Topic for Current User

Bookmark

Subscribe
Highlighted
My Way on How to Main Good Cole
[ Edited ]
5 replies 2523 views Edited Mar 28, 2013
I have used these methods ever since the game started and it's gotten me straight to black belt (though, now I am Brown, trying to main new people), so here you guys go, how to main Good Cole.

Okay, first things first, circle+up is your bestfriend. It's an escape route and an attack and a combo starter. Now constantly, but usually rely on this move. If you are going to play far away from the fight, don't worry to much about it. It is a melee move or a way to get wherever you want. With this move, you can go in many ways, melee, thunder drop, circle+down, or (my favorite) freezeing them. Usually, I melee or thunder drop because when you melee, they drop real quick. The freeze allows you to maybe get a missle or MAYBE a grenade. I very rarely use my triangle+down because I can never find a way to combo it. Also, if you haven't used a second X, it acts as a double jump and drops an ice block. That is perfect to drop on jugglers like those spamming Toro's. Whenever Raiden uses his reversal move, I like teasing him by using circle+up because it doesn't knock you down.

Next is the grenades. These are easily spammable so be careful. I only use the grenades for big combo people like Raiden, Nariko, Kat, etc. When they start coming towards you, throw a grenade, so when they start a combo, they get blown up mid air, and you take over and start your moves (You will never hear me say Cole has a real combo. He has the melees, an actual combo? I haven't seen one without a wall). Do not ever... EVER use the grenades on Sly. He will reverse you untill your butt hurts from butt hurt.

Missles, first things first, never missle Sly or maybe Kratos (hit it on Kratos when they are far away unless you know what you are doing. But never Sly) The missles are your best thing to use in wanting a Level 3. There's two ways to use it, far away and up close. In far away, throw it up and shoot the people. Simple as that. Keep doing it (3 times max) . Up close, you throw it up first, run and hit a melee, and depending on the last hit in it, shoot the person. If they are crumbling, shoot them. If they get blasted away, consider it a loss. You can use it as a reversal move too. Throw it up, jump, block, turn around, shoot. Also, the missle hits where the person last stood, so be careful with that. If there's a crowd there, 99% of the times, you will hit.

Thunder Dropping. It's not as easy as it looks. Never Thunder Drop near a Nariko. When her blades come up from the ground as you Thunder Drop, you go flying. Never Thunder Drop right above your opponent, go off to the side a bit. If they hit you mid drop, they break it, and you have to try again. I usually only use it when iI am mid air, not the melee floor one, I find that too slow. Usually when I Thunder Drop and they fly back a bit, I throw a gremade at them and let it stick, they get hit again, lether over, mid air melee. Bam. Just about half a level 1.

KC's... I absolutely HATE using KC's. But here are some:
Freeze- circle+left or right
Melee- Square, Square, Square (ONLY WHEN THEY CRUMBLE)
Any more KC's? Leave them in the comments,

Super Strategies-
Whenever I play a match, I always know how I am going to hit my supers.

Level 1- Whenever a combo technician, Like Raiden or Dante, start their combo, come from behind and Level 1 them. Usually nobpdy stops you.
Level 2- All three must either be hitting each other or falling down. I'll be really close so they have no time to jump.
Level 3- Okay, ONLY ACTIVATE THIS WHEN EVERYONE IS ON ONE SIDE. That is where many Cole players mess up, and they only get 2-3 kills. The max kills you can get is 6 (7 if you are really good). Get them trapped on one side, let them die. If you are at Alden's Tower or in the Uncharted Stage, keep the tornado on top of the hole, so nobody can run out, then grab them all.

Welp. That just about sums it up. I will constantly be updating this. Any of your own tips? Add them in the comments!
Thirty3Three
Treasure Hunter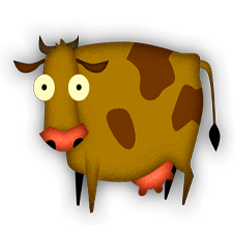 Registered: 03/17/2012
Offline
5693 posts
Re: How to Main Good Cole
Mar 28, 2013
waay off buddy
http://community.us.playstation.com/t5/PlayStation-All-Stars-Battle/OFFICIAL-GEX-for-PSASBR-Thread-Sony-Santa-Monica-Please-Read/m-p/40066215/
Re: How to Main Good Cole
Mar 28, 2013
How to play Good Cole:
Spam Forward Triangle, Grind/Ice Launch when you get in a bad situation and abuse your crap-ton of level 1 confirms.
Let's take a moment to consider my mistakes. Ah, who am I kidding? I didn't make any.
-The War Mage (Orcs Must Die!)
ItsLuigiTime
Uncharted Territory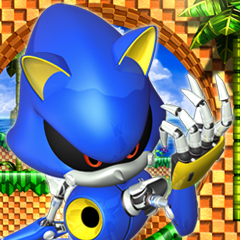 Registered: 05/12/2012
Offline
1087 posts
Re: How to Main Good Cole
Mar 28, 2013
Re: My Way on How to Main Good Cole
Mar 29, 2013
I normally keep a missile out if possible, I tend to send out ninja missiles making them discreet and tossing them up until they go a bit off screen. All of those tips you listed can be used as ap burst starters or finishers except the grenade I think, I've really only uses it to start a burst, but nice tips btw