Reply
Topic Options
Mark Topic as New

Mark Topic as Read

Float this Topic for Current User

Bookmark

Subscribe
Highlighted
My Story for Playstation All Stars Battle Royale
8 replies 85 views Edited Sep 29, 2012
Kratos walks in the room: Who is this lightning guy
Cole stands up: Ummm... Me?
kratos runs up and punches him in the face: Son of zeus i will destroy you!
Cole then sommons a tornado
Kratos sommons a counter tornado but in the blindness of the storm cole uses his ice powers and uses a move similar to his lv.2 super.
Cole: Some god, i wonder how he makes the middle of the cove...
Boom, Kratos strikes him with the fist of hercules but then sackboy smiles and copys kratos look
Sackboy: (:
Kratos: **bleep**
kratos gets his sword and stabs sackboy but then sackboy comes out of a little portal thing and picks kratos up with the grabbinator and throws him at Nariko (pause Nariko and Kratos stare at each other) but then Nariko beats the heck out of Kratos with Godess mode while Sackboy builds a Giant Monster and attacks them both with it
Cole/Bad separates from good cole and attacks sackboy from behind and shocks him
, mean while, while good cole was down sly cooper comes and takes his purple jewel and runs but bumps into big daddy
big daddy turns slowly and throws sly cooper throw the building , then good cole runs after kratos who is fighting with nariko, bad cole and sackboy
Kratos: i guess i have 1 godess and two demi gods left and umm... that sack thing
Bad Cole: shut up you pale freak, do you really have to yell for everything
Nariko: how does it make you feel kratos that your gonna get beat by a girl!
sack boy:
then godd cole blastes them all with a blizzard sending them at hiehachi who kicks them all back to where rachet and clank were working on there ship, and they assume its raiden since hes right there
Rachet: clank use your slow motion powers
Raiden: what ttttthhhhhhheeeeeeee
Clank: heres the RYNO
they shot raiden billions of times and he still wasn't dead so then they left him there
Raiden: i will have my revenge
beep beep beep beep
Raiden: hello
Snake: your making metal gear look bad
Raiden: then why don' you come down here
Snake: Superbot hasn't comfirmed me yet
Raiden: thats pretty messed up so what have you been doing
Snake: talking here with Crash, Spyro, Cloud and Lora Croft you know the people who sold playstation, oh and rose said to clean up your...
Hang up
Snake: that **bleep**
(need those characters and kat)
To BE COUNTINUED...
Fender Bender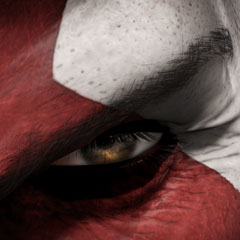 Registered: 04/01/2012
Offline
3500 posts
Re: My Story for Playstation All Stars Battle Royale
Sep 29, 2012
Re: My Story for Playstation All Stars Battle Royale
Sep 29, 2012
---

cj5293 wrote:


You have too much free time...

---
No he just likes the game, stop being a **bleep**.
--------------------------------------------------------------------------------------------------------------
I Only Post Everything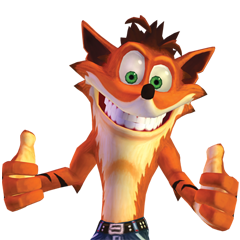 Registered: 09/24/2012
Offline
1035 posts
I Only Post Everything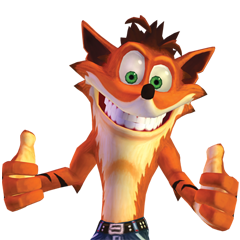 Registered: 09/24/2012
Offline
1035 posts
I Only Post Everything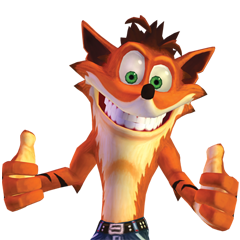 Registered: 09/24/2012
Offline
1035 posts