Reply
Topic Options
Mark Topic as New

Mark Topic as Read

Float this Topic for Current User

Bookmark

Subscribe
Highlighted
17 replies 301 views Edited Jan 21, 2013
So last night at about 1 am, I decide to log on and play a match for the first time in weeks. I pick my boy Parappa and search for a quick match.
I get into a 2v2 3 stock match with a Jak player on my team against a Dante and Sweet Tooth. They were both decent and they were playing from the same PS3.
As soon as they start blowing my team away, they teabag the entire match. They think they're great. My teammate, who was Jak, was terrible. He got all three lives taken away before I got one of mine taken.
Now, like I said, during the whole match they would spam the down button to tea bag because they thought they were good.
I end up taking out all three of Sweet Tooth's lives while avoiding Dante and blowing him away. The teabagging stopped from Dante. He started getting really cagey and dodging every chance he could. He completely avoided my level 2 skateboard.
Dante manages to build up his level 2 meter halfway. He was going for level 3 to knock me out. I end up throwing him until he's down to level 1 and I end up back at level two.
The match goes back and forth like this with Dante building up past his level to me throwing him. I ended up knocking him out twice with two level 1s and got him during his failed combo with my level 2.
The match took almost 15 min.
Point of the story was., teabagging annoys me, it's hilarious when they end up losing after though.
Re: My Story On Teabaggers
Jan 21, 2013
I teabag when I do well by either killing multiple people or by avoiding a super. It's faster than taunting, and if I end up losing, oh well. I had fun. The other guy probably did too since he beat a tea bagger
Uncharted Territory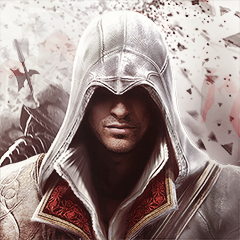 Registered: 11/30/2012
Offline
1361 posts
Re: My Story On Teabaggers
Jan 21, 2013
All these threads on 'teabagging' is just encouraging people to do it even more as you're proving that it's getting to your head. Why are so many people catching feelings over a stranger repeatedly pressing the down button on the analog stick or D-pad?
And I hate the influence CoD has on video games these days. That's where teabagging started, no? I see it more as taunting than anything (IE: Toro, Fat Princess)
Fat_Slapper
I Only Post Everything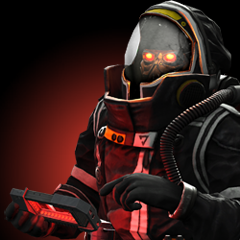 Registered: 11/30/2012
Offline
1028 posts
Re: My Story On Teabaggers
Jan 21, 2013
I don't mind it all but what irks me is when they do it at innapropriate times. Like after a raiden grab or gigs punch. Or when their derp teammate starts doing it. That's when I just do it back 10x harder. It's kinda ridiculous, but ive seen it to the point where 3 of us arent even attacking but seeing who can tap down the fastest haha.