Reply
Topic Options
Mark Topic as New

Mark Topic as Read

Float this Topic for Current User

Bookmark

Subscribe
Highlighted
Re: My Pre-Order Experience... It isn't good
Not in the UK, but everything went fine for me. Pre-ordered it, then spent the next 5 minutes or so talking about it with the employee. He seemed to be a pretty easily-excited guy.
Re: My Pre-Order Experience... It isn't good
[ Edited ]
Me: Ahh I'd like to place a pre-order
GS: For Halo 4
Me: No that game comes out in like three months.
GS: Ohhh sorry, Black Ops 2 then.
Me: No PSASBR.
GS: Ok then so how much do you wanna pay off.
Me: $5
GS: Okay I have you down for $5 for Hitman Absolution.
Me: Noooo. PSASBR, for PS3. That new party brawler ya know...
GS: Ohh That one, I'm so used to selling pre-orders for those games that
Me: (interupts) I understand
Re: My Pre-Order Experience... It isn't good
Allright, so, I pre-ordered the game today and my experience was like this. I walked into GameStop (I'm from America), told the clerk I wanted to pre-order, he said ok, I asked about the 20 costumes for the characters and he said all characters get them., I paid it off and walked out with a big smile on my face
. I feel sorry that your experience wasn't good with pre-ordering, maybe you could do it online.
"I'm the bad guy......I'm fine with that."
Re: My Pre-Order Experience... It isn't good
My pre-order experience went well enough:
-Walks to GameStop
-Stand in long line
-Just about to be called by Hot GameStop Girl when Fat GameStop manager asks "May I help you?"
-"I'd like to pre-order PlayStation All-Stars Battle Royale" I say
-"Isn't that that Sony Smash clone?" Fat GameStop manager asks.
-I ignore his comment and say "Make sure I get my exclusive costumes, please"
-I put $25 down and exited the store. The receipt's been in my drawer ever since
(In fact, I just checked on it. Haha!)
Re: My Pre-Order Experience... It isn't good
Hmm, best i can tell you is that when i went into GAME a few months back he asked me if i'm looking forward to any games he could reserve for me, and when i mentioned PSAS he said he didnt know it, but looked in the book and it was there...that was about 3 months ago, so it was fine there, i feel bad for you man, that must suck, but online is always the way to go in my experience, sometimes arrives a day early too, this probably didnt help but thought you might wanna know.
-----------------------------------------------------------------------------------------------------
Official Paramedic of the PSAS Forums bunker.
Re: My Pre-Order Experience... It isn't good
so what happen if i don't have the money when the game comes out and i already preordered it? **bleep** i thought i had it all secured already
brillando como el sol con pal de billetes de 1000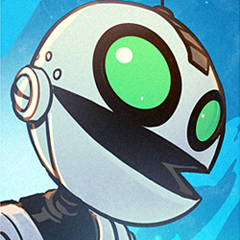 Offline
Re: My Pre-Order Experience... It isn't good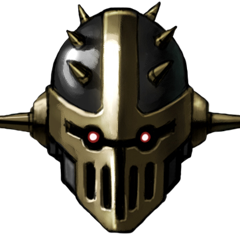 Offline