Reply
Topic Options
Mark Topic as New

Mark Topic as Read

Float this Topic for Current User

Bookmark

Subscribe
My Playstation All-Stars Battle Royale Experience. A MaxP-S3 Reflection.
1 replies 459 views Edited Nov 13, 2012
Well here we are. A week away from (many of) our most anticipated game of this year.

I just wanted to take the time to look back and share my experience through the known development of Playstation All-Stars.

Back when Paul Gale revealed 'Title Fight', I got super excited. Even with the minimal information, the fact that this game was being conceived was just awesome.

Time passed and the next time we heard of this game (for realz) was on GTTV (I believe in April or May). Their exclusive on the game had me staying up all night to watch it. Unfortunately I couldn't do it and caught up on it all in the morning. And what a morning that was. The game looked sweet. Albeit, very similar to Smash Bros., but I didn't care. It was Kratos fighting Parappa for god sakes!

E3 came and we learned of Drake and Big Daddy. Right there is the time I joined this forum. I had never joined one before, but I was so into this game and wanted to be with others who shared my enthusiasm.

There were bumps in the road in the earlier days (trolls, skeptics, etc...) but we made it through. Well most of us... We lost some down the line to other forums (Vinyl, harley, Thirty, Epic1), but they are still here every once in a while, but not at all as much as they used to be.
______________________________________________

Then came time for the private beta. First it was the Hong Kong beta which many forged fake accounts to be a part of. I didn't but wound up getting invited anyway (when it came to NA) through one of the Facebook giveaways.

I got my first taste of the game, and it was sweet. Played it a bunch and really enjoyed it.

Then the public beta came and it was even sweeter.

_______________________________________________

Then, in August, there was that Signature Design Contest themed around All-Stars. Remember that? I sure do, 'cause I won!
It was really awesome and I thank all of you who voted for mine.


Then there was a long lulled time where nothing was being revealed and we were getting really bored. That's when I started my Signature Request Thread around September. It was a fun hobby and I was really pleased to see that everyone liked what I'd made them. With over 50 in total, I stopped. I may return, but no plans as of right now.

_______________________________________________

Now with all the marketing coming our way (including the amazing Attract trailer) I couldn't be more pumped for this game. I haven't been this hyped for a game since....well....Super Smash Bros. Brawl.

I guess I have a thing for mascot brawlers.


Anyway. I've really enjoyed my time here and all the friends I've made. The majority of this forum really is all pretty cool and I can't wait to see you all online in the next few weeks.

I'm not leaving and have no plans to, even once the game's released. I'll still be here discussing and joining in on the inevitable DLC conversations.

I just wanted to leave this and share my story.
Highlighted
Salvy35z
I Only Post Everything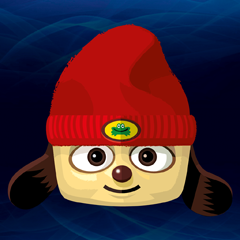 Registered: 12/03/2009
Offline
939 posts
Re: My Playstation All-Stars Battle Royale Experience. A MaxP-S3 Reflection.
Nov 13, 2012