Reply
Topic Options
Mark Topic as New

Mark Topic as Read

Float this Topic for Current User

Bookmark

Subscribe
Highlighted
5 replies 316 views Edited Nov 21, 2012
So much like all of you I have been eagerly awaiting this game for quite some time now, even more so over this last weekend because I was sitting around bored and had multiple friends over with NOTHING to do.
Spoiler warning, there will be lots of spoilers ahead.
I finally got the game today and started playing roughly 11 hours ago. I have no played the online portion of this game, so I will be omitting that from my "review."
So let me jump into the very first thing I tried out:
The story mode.
Very interesting way of doing it, having static images with dialogue and then an actual cutscene. This method wouldn't be so bad, if it weren't for certain characters having actual conversations with other characters, such as Jak and Daxter. Having short cutscenes would be nice, I'm sure that would be difficult but it'd make more sense and make the "cut scenes" seem more important. Some cutscenes I kind of just fade in and out.
Dialogue could use some work. Especially the end boss. "no one has beat me until now" that's pretty lame.
Rivalries were pretty interesting, though most of them don't make much sense. Such as Evil Cole and fat princess, or Nariko coming in and being rude to Dante. Maybe a little better match ups could do the rivalry system some justice.
Final boss was interesting, I'd definitely love to have those skins to play as, that'd be amazing. Polygon man didn't do much, he should have done more when in the foreground to make him feel like an actual boss and not just a lackey.
Customization:
I was very upset with the fact that we couldn't change the dynamic background during the main menu. Some of them are pretty boring and/or unenjoyable. (for example Jak's. Low res picture of Jak with an orange background and crafts flying by)
I like that we have player cards, very very cool but a lot of the pictures seem like SD images found on google, while others look like PSN avatars. The avatars are clear and you know what's in it, but others are really blurry and difficult to see what's actually in the picture.
Love the idea of outros, intros, taunts, music...amazing.
Menu system:
Very boring. Everything seems so square or rectangular. This is very surprising considering games like Uncharted and god of war are using more and more dynamic menu systems.
Character select could look a little better too.
Combat:
I like the idea of using AP to get supers which gets you kills...I just don't like how it works. Almost everything gets rid of AP, and a lot of the time large amounts of it. At least that's what it seems like when I get hit with an AP drain attack. Some characters have combos/heavy hitting attacks that give lots of AP while other attacks rarely get used because they grant such little AP. There needs to be a way to balance it out...not so that every attack gets major AP but more more efficient combos can be made and greater variations in playstyle per character.
Supers are odd. They take absolutely no priority over any other attack or item or even other super. When I think of "supers" I think of very powerful attacks that require a lot of power to perform. Level 1 being higher tier than any item or standard attack and being defeated by level 2 and 3 supers. Level 2 supers taking priority over level 1 supers and everything lower tier than that, while losing out to level 3s. Level 3s having highest priority.
Thing about supers is, they don't make much sense, and I'm not talking about priority this time. Some level 1 and level 2 supers are much, much better and more convenient to use in almost every situation or match.
Character Thoughts:
This is opinionated and I am no means a professional at this or other fighting games but...
Kratos: A character like this will always have advantages over other characters. Why? Because of his combo system. He has perfectly flowing combo system, while other characters like big daddy are a pain to use because his attacks are slow and very, very short ranged. I know it's not possible to have all character have combos like Kratos, but characters like this will always have a huge advantage over others because they're fast, long range, and can juggle.
Parappa: Biggest issue with this character is, his level 2 super is by far the best, his level 3 can only get 3 kills...while the level 2 gets 3 kills most of the time (if not all the time) it costs much less AP.
Drake: Good character, but some of his attacks are odd. The GAU starts its first few bullets into the ground for some reason, his grenade flies across the map and much like the hammer, doesn't really hit anyone. His level 3 is cool, but the cutscene should be him finding and opening the coffin...not it popping out of the ground and opening itself.
Good cole/Evil Cole: They have mostly the same moveset but it also has distinct differences which is really, really cool. Though, evil cole doesn't have the combo capabilities of good cole, which is kind of a turn off.
Ratchet: I don't know what to think of this character. Seemed like one of the characters with very poor combo system but overall, he's my highest level character from the story mode and I thought I was using him really crapily. I LOVE his level one makes me laugh.
Sir Daniel: Very questionable level 1, level 2 is kind of weird but the rest of the character is pretty dang good
Raiden: Some of his buttons are very combo friendly while others aren't, making him spam the same combos over and over again. Which, his combos are like that of Kratos, very fast and powerful and able to juggle people for a while. His supers are pretty OP except for his level 3. That seems somewhat reasonable but considering his level 1 is godly, there's no need to ever go beyond 1.
Nariko: Weird character. A couple combo friendly attacks, while others aren't so much. I found myself spamming the same few combos over and over while worrying about diminishing AP (not sure if that's an actual feature but sometimes it felt like my combos were becoming less spam friendly) Level 1 is pretty useless, level 2 is odd and her level 3 is pretty sweet. This character seems to have the super system right, but with weird level 1/2 supers.
Haihachi : Very nice character with a worthless level 3, crazy powerful level 2 and an okay level 1. Gains AP pretty dang fast...but then again I haven't actually played against other players, but in one match I got 3 level 2s and 1 to 3 level 1s.
Dante: Weird looking character (not superbots fault though) and his alternate costumes all suck. The triangle button as a whole is useless and he has a few awkward combos. HIs supers are pretty good.
Jak: I've heard people can use him well, but as a character I just hate his combos. Everything felt unusual and hard to hit with. The ones that you can hit with don't get much AP.
Overall this game has been pretty good so far, with some issues that I hope get looked at and fixed in future installments. I don't believe this game should get below an 8, but it's not worth a 10 IMO. But that's acceptable for the first game in the series.
Ideas for future installments (aka PSAS 2):
Story mode:
PSASBR had a story mode that made it feel very tournament like. So I think having an actual tournament layout would be a lot better. This would also open up for some interesting bosses and possibly some better cutscenes.
Shang Tsung or Calypso would make great bosses for the next game, if used in a tounament style. Calypso would be great, because each fighter would be able to gain something from winning the tournament. He would seek them out and offer them a prize they would want for winning and then it could show them progress through the story. When they get to Calypso he could falsly grand their wish and they could battle him or when they get to him they could choose to fight him and gain his power vs getting their wish granted.
Rivalry system:
This could use some work. Some don't make sense and having more cutscenes with progression through the tournament system having both rivals smack talk eachother would make their actual rival fight much much more meaningful.
Characters:
It would be very interesting to see two characters per game such as Kratos/Zeus, Raiden/Vamp, Drake/Lazarvic, etc. This would make for much more successful rivals but not every game can actually have 2 characters each. Though it would ramp up the character selection a lot more.
Some series you should definitely look into:
Digimon
Assassin's creed
Batman arkham
Mortal kombat
Resistance (makes me sad there are no resistance characters)
Legacy of Kain
There are a lot more possibilities but my creativity is running dry as I've been typing this for at least half an hour and it's 1:30 a.m.
Features:
Cinema mode - Allow us to take clips of and record matches that we've played so we can view them again or send them to friends
Take pictures - Allow us to take pictures
That's all I can think of now.
HighFlyer_15
Uncharted Territory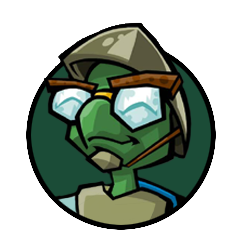 Registered: 06/13/2012
Offline
1329 posts
Nov 21, 2012
"Cinema mode - Allow us to take clips of and record matches that we've played so we can view them again or send them to friends"
The engine isn't build for it and it can't be done. Stated by Omar or someone else from Superbot.
Nov 21, 2012
---

HighFlyer_15 wrote:


"Cinema mode - Allow us to take clips of and record matches that we've played so we can view them again or send them to friends"

The engine isn't build for it and it can't be done. Stated by Omar or someone else from Superbot.

---
Which is why it's under the "for future installments" which it honestly shouldn't be hard to do.
A lot of games have it, and even smash bros has it.. it's pretty obvious that psas 2 will be on the ps4 so I imagine they have quite some time to work on the sequel.