Reply
Topic Options
Mark Topic as New

Mark Topic as Read

Float this Topic for Current User

Bookmark

Subscribe
Highlighted
My HONEST opinion about the core gameplay mechanics.
11 replies 443 views Edited Aug 23, 2012
I've been playing the Beta for a while, and i just wanted to share my opinions about the CORE gameplay in FFA Time limit. I will not give any impressions about anything else because it is a BETA, and much of these impressions will change in other modes like 2v2 stock.
Firstly. To answer everyones pressing question: is the gameplay a ripoff of SSB?
No
SSB feels more fluid and floaty. PBR feels slower, and more solid, like Tekken. That's not a bad thing however. The slower pace allows me to calcuate my attacks, watch what my enemies and doing, and keep an eye on the environmental hazards. But PBR definitely feels more like a fighting game than SSB ever did.
Is the super system good?
Yes!
The super system is very good. Although it lacks the initial "wow factor" of ringouts, it actually works perfectly and makes so much sense.
Actually, the super system and ring outs are essentially the same...hit your opponents, then kill them with a powerful attack.
One advantage of the super system, which i've found, is that it lets me focus on the combat without worrying about my health! In SSB you watch your percentage. In this game, all I had to do was glance down at my meter once in a while. As a result, I can focus on dealing with spammers, and chaining sick combos together for maximum AP gain.
Another thing i've found is that it balances the game out. No one character in the beta feels OP. EVERY character in the beta is OP in many ways. But, through space magic, they cancel out each other and therefore, every character feels godly.
the super system also lends itself to strategy - its NOT a guaranteed kill. Ive played in games where I got no kills from a poorly timed Sly jetpack drop. ive seen people get 0 kills from a Kratos Level 3. You have to work for them. They require precise timing to execute successfully.
Finally, they result in hilariously epic moments. One of my favourites was when a Sweet Tooth countered my Level 2 jetpack super by kicking Kratos into me, killing us both. I literally was like "F*CK THAT WAS AWESOME"
TLDR: Supers...feels good man.
Question 3 - How are the characters and their movesets in relation to gameplay?
Perfect. Every character is UNIQUE. every character feels powerful. The controls make it quite easy to chain together combos (this is aided by the fact that the game is paced for easier combos, as I mentioned earlier in this post).
My only gripe with the controls was when I first played the game. if you're running and hit square, you will do your characters lunge attack. this is somthing i had to come to terms with. If I wanted to use kratos' Plume of Prometheus combo, I needed to stand still. If, I moved, he would to a lunging shoulder tackle. This felt odd at first, but you get used to it quickly.
So, I guess that's it. If SB can make the roster even better, give the sound effect more "oomph" and throw in some epic music, this game will be amazing.
Re: My HONEST opinion about the core gameplay mechanics.
Aug 23, 2012
I agree the game mechanics are good & work well with this game. I think that's why everyone makes a big deal about characters because they don't want their fav to be missing out.
Re: My HONEST opinion about the core gameplay mechanics.
Aug 23, 2012
That is the kind of thing I want to read in a review. Honestly you are skilled when it comes to words and persuasion. (not that you were trying to persuade anybody) These were my feelings as well. I didn't know they were my feelings until now. But you just sold me on that fact. Maybe it's because I just watched inception that I'm like this, but you really did summarize the good of the game up so well. You deserve those kudos sir.
I Only Post Everything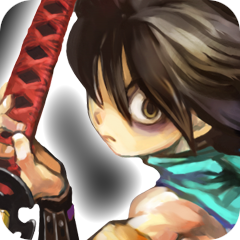 Registered: 08/06/2012
Offline
914 posts
Re: My HONEST opinion about the core gameplay mechanics.
Aug 23, 2012
I agree with everything except for the level 3 thing.....Kratos and Sweet Tooth are the only characters in the game so far that doesn't have guaranteed level 3 supers, which is my only problem about the game. The balance to that though is the scoring system in time mode rewards offense and defense....if you just trying to get to your level 3 and you have no kills and a lot of deaths then its not a guaranteed win so I do like that. Stock mode and 1v1 matches will determine whos good and whos not....cause spammers are getting away with alot of crap in free for all
Re: My HONEST opinion about the core gameplay mechanics.
Aug 23, 2012
Yes. Using Sweet Tooth's level 1 super to kick people into each other is one of the most satisfying things I've ever done.
killedbyaspork
I Only Post Everything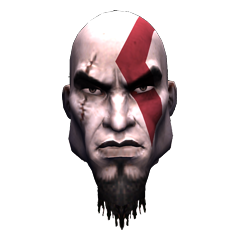 Registered: 05/10/2009
Offline
1005 posts
Re: My HONEST opinion about the core gameplay mechanics.
[ Edited ]
Aug 23, 2012
It would be nice I think if they kind of built up the amount of damage, or force people took from an attack, instead of immediately making them fly away right after they spawn. I'd also like it if there were more varied ways to kill people than just supers. Smash bros has items and stuff that when used right can kill people (not trying to compare it to smash bros. I just find it to be an effective way to get my message across) I think if All-Stars was able to do that it would be pretty cool. Like if you have certain items and use a super, it could be a different attack. Like say you have the Spear of Destiny, and use a super with it, and you impale them with it.

Maybe it would only replace like a level 1 super while you were holding it, leaving your level 2 and 3 super as they are no matter what. Obviously this wouldn't work for every item, like the boots of Hermes or something, but it would add a bit more variety to techniques, and maybe prompt people to use items more.
---------------------------------------------------------------------------------------------------------------------
Omar - "what are you guys doing? Why did you get rid of crash!"
Game devs - "we wanted to put in evil Cole so we had to get rid of everyone else the fans wanted"
Omar- "Oh nice, good idea. I didn't think of that"
Re: My HONEST opinion about the core gameplay mechanics.
Aug 23, 2012
No items ruined smash with items on the game was pretty much just eho could get the item first and use it to kill everyone lol, he items in psas are unique and complement the game instead of governing it. Great post tc btw, I agree with everything you said. It is more like a fighting game than smash because of the heavier weight harder hitting characters.
And yes please epic music! It's the only thing stopping this game from its full potential
Re: My HONEST opinion about the core gameplay mechanics.
Aug 23, 2012
Great post. You explained your points thoroughly and it was written cleverly and made for an entertaining read. You should probably work in journalism.