Reply
Topic Options
Mark Topic as New

Mark Topic as Read

Float this Topic to the Top

Bookmark

Subscribe
Highlighted
Offline
Re: My 2 cents on balancing
[ Edited ]
Did you play the older betas?

Kratos was just fine, because his AP was lower, and he wasn't as responsive. His Super 3 is FINE. There is nothing wrong with his supers, and the better players get, the less effective his super 3 will be. There is NO reason to touch his supers. Bring him back down to how he used to be and he is fine.

Radec is fine.

Sly is fine.
Sweet Tooth has a great Super 1 and his massive AP gain makes up for how hard it is to land his Supers, but his Super 2 and 3 need a buff. His Super 2 should cause an "explosion" when he activates it, so anyone around his immediate surrounding dies, and from there he should control the rocket. Alternatively, when he lands his rocket, there should be an explosion with a much bigger AoE/shrapnel that flies around. His Super 3 is way too clunky, slow, and short to be reliable. His Super 3 should be more responsive, longer, and faster, on par with Kratos', but slightly less effective.
Fat Princess' Super 3 needs serious work. It's a joke, everyone knows it.

Parappa's Super 2 lasts a little too long, since he can actually get 4 kills. They should cut it off by like 1 1/2 seconds.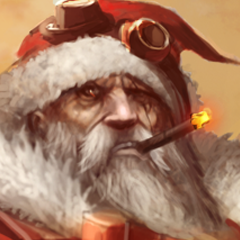 Offline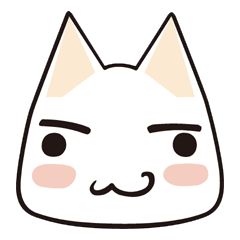 Offline
Re: My 2 cents on balancing
---

Dude5059 wrote:


@ThatOneGuy

You realize that balancing and bug testing are exactly what betas are FOR, right?

@Stargateheaven: I've managed to rack in 4 kills with his 2. I've heard of 5, even. His 3 can only max out at 3 kills. His 2 is better than his 3.

---
no. Even if you can get more kills. its not better. If you can't understand why, well.. good luck against the pros.
ハマり度MAX!!
Re: My 2 cents on balancing
I honestly agree with almost everything you said. However, I personally don't think Kratos is OP. The only cheap thing about him is his Forward/Side Square which noobs seem to spam ( button mapping might also contribute to this fact). The best ways to balance him is to lower his AP gain or to somehow slow down / weaken his Side Square.
I do agree about Sly though. I feel that his level 1 Super has an unfair advantage over the other because it seems almost impossible to interrupt, is insanely fast ,and has a huge hit box. They should fix that, by making it slower and interrupt-able.
And yes, Sweet Tooth definitely needs to be buffed. A lot of his attacks just seem to knock the opponent away and that isn't what you need when you are trying to gain AP. They need to slightly buff his moves (not his AP gain, that is good), and his Supers (mostly just his Level 2).