Reply
Topic Options
Mark Topic as New

Mark Topic as Read

Float this Topic to the Top

Bookmark

Subscribe
Highlighted
Moveset Inventing!
[ Edited ]
6 replies 338 views Edited Jul 2, 2012
Im going to start with Crash's grounded Circle moves.

Circle + Left/Right - Spinning attack, I hate to refer to super smash bros, but similar to R.O.Bs spin attack

Circle + Up - Propeller Spin - High Jump which ends in a slow hover downwards, would hit enemies on the way up, not down
Circle+Down- Crash's other infamous move, the crouch and slide move (could be possible Triangle+Left/Right move)

Give me any details
Doesn't have to be Crash specific, any will do
be innovative!

i also believe that the moveset will be setup like -
Square - Low AP rise, Minimum pushback, fast recovery
Triangle - Mild AP rise, Average pushback, average recovery
Circle- High AP rise, Maximum pushback, slow recovery


Jul 3, 2012
Also, a good super moveset for crash would use Aku Aku's 3 stages.

Super 1 - Regular Aku - When you run into a player, they die, the mask goes away, 10 second limit - only one possible kill
Super 2 - Gold Aku - When you run into a player, they die, this may be done twice, 8 second limit - only two possible kills
Super 3 - Face Aku - Aku sticks onto Crash's face, killing anyone that Crash runs into, 6 second limit - 3/4/5 possible klills

I know these arent too creative, but i really like the idea of using Aku's abilities. He could also be used as an item that can be used by anyone
HM01_Impaler
Uncharted Territory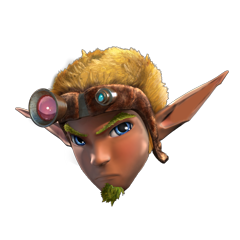 Registered: 07/08/2012
Offline
1582 posts
Jul 11, 2012
I have ideas for Wander's potential supers:
1. Each opponent is given a vital point for a short period of time. It is an instant kill if Wander strikes them.
2. Agro comes out from off-stage, Wander gets on, and then he tramples opponents in his path.
3. Dormin appears in the center of the stage
and begins smashing opponents.
I Only Post Everything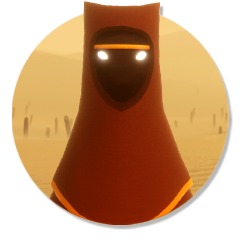 Registered: 07/09/2012
Offline
832 posts
Jul 11, 2012
I'll start with just supers since they're easy, may do entire movesets later though.
Wander
Agro appears and Wander rides him for a brief period of time. Any attacks (by sword or bow and arrow) made by Wander while he's riding Agro are kills. Would take skill to get the most out of this super since the opponents would be able to see Agro before you get going.
Summons Malus (the final colossus) to rain down (two volleys) projectiles in the arena. The projectiles' explosion covers the entire ground level of the arena so it is up to the player to make sure that his opponents are not in the air while this takes place.
Wander becomes possessed by Dormin. He becomes a gigantic demon figure with the ability to kill opponents by stomping, smashing or burning with that blue breath. He won't be slow like in the game since Wander won't have his leg injury but he won't be outrageously fast either. This is similar to Kratos' level 3 super.
Gabriel Logan
Logan uses his taser to literally burn his opponent down. This taser has the range of a rifle and once it latches into an opponent, it's over. Although it is moderately easy to use due to its range and speed of activation, it can only kill once per use.
Logan dons Jason Chance's full body armor and UAS-12. Meanwhile, a chopper lands somewhere in the arena with its tail rotor killing any opponent that comes close. The UAS-12 is able to knock opponents back a good distance and the full body armor prevents Logan from being knocked back. He can still be killed by a counter super but the chopper remains on the arena for the full time (somewhere around 15 seconds since it's harder to get kills with this super).
Logan launches gas grenades into the arena. Opponents that inhale the poisonous gas become almost paralyzed and cannot jump. Any attacks made by Logan while the opponents are in this state are kills. Alternatively, this could also be an instakill level 3 super.
Jul 11, 2012
I think Crash's belly flop should be in there somewhere. I like the idea of three characters fighting it out on the ground, Crash jumping above them, doing the belly flop and landing with a crash (pun intended!) on top of all of them with the maniacal grin on his face. It could work well as a knockback move.
I think the little details would be most important for Crash. You know how there are different animations for every character strapped to Heihachi's rocket? Well wouldn't it be great if Crash was just absent-mindedly playing with his purple yo-yo while heading towards certain death? And in Sandover Village, it's possible to fall into the water below, right? But Crash can't swim ... unless he immediately dons the scuba gear the moment he touches the water.
I had the same idea as the rest of you when it came to his supers, with the level 3 Aku Aku mask (complete with music). For level 2, I think Polar the polar bear from Crash 2 should make an appearance for a quick dash attack (or even the Warthog from the first game if Superbot want to get really nostalgic). For his level 1, even though I thought the Wumpa Fruit Bazooka would be a good idea, I've changed my mind about that and I actually think Crash should use the Bazooka as a regular attack (for launches and projectile moves). Instead, for his level 1, I think he should produce a Nitro crate that can be left anywhere in the arena as a trap for the other enemies and here's the clever thing; Crash should be able to be killed by it too! Why? Well other opponents would be able to knock each other into the Nitro crate but it would count as Crash's kill, since he's the one who produced the crate (and to avoid kill-stealing). More than that, it'd create a great risk vs. reward system for using Crash's level 1 and it'd reference his accident-prone nature in his own games: Nitro crates killed him then, so they should kill him now too.
I Only Post Everything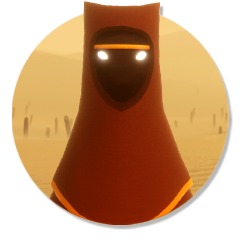 Registered: 07/09/2012
Offline
832 posts
Jul 11, 2012
Rayman
Rayman uses the Golden Fist power-up. Rayman's next punch will kill every opponent it hits. It lasts until Rayman hits an opponent or is killed. Easy to counter but can be deadly if timed correctly. Kill count: 1-2.
Globox comes to Rayman's aid by falling through the air and crashing into Rayman's position, killing every opponent nearby. Afterwards, Globox is an AI controlled ally (for about 6 seconds) for Rayman that kills opponents with his slaps but can be bubblized by any attack. In turn, Rayman can also revive him by punching near his bubble like in Rayman Origins. Kill count: 1-4.
Moskito comes to Rayman's aid carrying a huge spiky fruit. Rayman rides Moskito like in Rayman Origins. Opponents that are hit by the spiky fruit or Moskito will be killed. Movement speed and maneuverability of Moskito is very high. Lasts for around 8 seconds. Kill count: 2-5.