Reply
Topic Options
Mark Topic as New

Mark Topic as Read

Float this Topic for Current User

Bookmark

Subscribe
Highlighted
Moves that will work well together in 2v2
10 replies 331 views Edited Nov 10, 2012
Here are some moves that will work together in 2v2:
1.) ratchets and clanks suck cannon and Jak and Daxters mass inverter (this can go into Jaks level one for a kill)
2.)sly coopers alarm clock and sir dans level one ( if landed right to me this looks like a very easy kill)
3.)parrapas boom box and radecs sniper spam (so much AP!!!)
4.)Any hard hitting move and sackboys bounce pad shield (this could work very well and get lots of AP)
5.) Coles level on and Coles level one (this is not too great but it would look really cool if tthe two other people hit each other!)
What do you think?
Re: Moves that will work well together in 2v2
Nov 10, 2012
i copied this from a old thread on here that i made about 2v2 strategies, i could not find it though so i used another forum to get the combos. HERE YOU GO!! (Sweet Tooth voice)
1. parappa + radec: radec sits in the corner doing damage like he does and parappa drops the boombox near him so he can build ap quicker and parappa goes out and fights up close to take the heat of radec.

2. radec + sackboy: radec sits between the wall and sackboy's fan so that radec can maintain the distance and fire away and if anyone gets close they'll get pushed back by the fan.

3. Sackboy + Sir Dan: Sackboy constantly limits player movements whith fan and cakinator while pushing them towards sir dan who times his strikes like a batter and pitcher setting up homeruns.

4. Heihachi + raiden: Heihachi rules the ground with his wave dashes knocking foes into combos and tossing them to Raiden who rules the air with his sky dashes and combos

5. Big daddy + Evil Cole: Simply put, the sheer agressive style here would throw any person off balance. E Cole charging in and tossing lots lots of grenades while Big daddy charges in and throws around some plasmids.

6. Sweet tooth + Sly cooper: Sweet tooth rigs the stage with his mines and plays offense with his knives and shotgun while sly lurks behind running interference if the battles get too thick for sweet tooth and stealing TONS of ap amidst the chaos.

7. Ratchet + Sackboy: Sackboy puts his fan out while rtachet uses the level 1 super and the RYNO's range is greatly increased

8. Nathan Drake + Parappa: Drake can set up his wall in front of parappa so that parappa can ap farm with boombox.

9. Kratos + Nariko: Nariko has the one move when she's in the air and elbow drops to the ground making spikes rise up. I've seen it stun anyone who touches it. use that when theres a combat ball and kratos can easily lvl 1 both characters.

10. Jak & Daxter + Ratchet & Clank: both can adapt to a long or close playstyle. Ratchet can set up tesla spikes and whip out his agents of doom to keep guys away. Throw in mr. zurkon for a little bonus damage while Jak is sending out his drone and shooting guys with the blaster.Plus if anyone manages to get close Jak can hit em with the mass inverter and Ratchet can blow em out of the sky with his rockets.

11. Dante + Nariko: Dante can set up dual combos with his snatch while Nariko builds Ap. If they group up Nariko can use her stun and allow Dante to pull off a drive or stinger to get both kills. The alternate is that Dante uses his snatch and as they're being pulled towards him Nariko unleashes her level one to get the kill on the snatched opponent.

12. sweet tooth + sackboy: set up sackboy's fan to push opponents into sweet tooth's lvl 1 super or have them pushed by the fan into sweet tooth's fire breathe attack

13. jak & daxter + sir dan: as a set up for dans sub par lvl 1, jak uses his mass inverter and then sir dan kills them as they are floating airborn

14. Big Daddy + Sackboy: Sackboy can be throwing fans to cause the opponents flying towards Big Daddy for massive AP/plays
Re: Moves that will work well together in 2v2
Nov 10, 2012
Omega...EPIC SIG! and also...Sackboy Fan with Sweet Tooth ground chainsaw spin = Mobile Spinning Chainsaw!!!!!!
BouncePad + Cakenator on wall with a Radec i guess = a Radec on Higher ground attacking players from below
My Scaler (Obscure/Unique) Moveset!: http://community.us.playstation.com/t5/PlayStation-All-Stars-Battle/Scaler-Obscure-Unique-Moveset-Give-Feedback/m-p/41328063 Gimme Feedback on it?
Uncharted Territory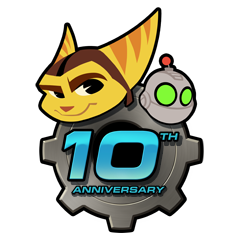 Registered: 07/28/2012
Offline
1622 posts
Re: Moves that will work well together in 2v2
Nov 10, 2012
Everyone has overlooked Ratchet and Radec: Ratchet sets up the tesla spikes so Radec can snipe while Ratchet stays near by with Mr. Zurkon fending off the opponents.
Also Ratchet and Drake: Same concept as Ratchet and Radec but drake puts his shield wall up and just fires grenades.
Uncharted Territory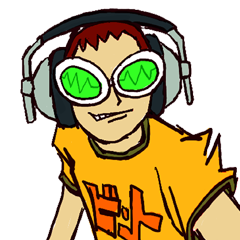 Registered: 08/19/2012
Offline
1785 posts
Re: Moves that will work well together in 2v2
Nov 11, 2012
Here's one, a team of two Kratoses, one uses the hammer smash attack to launche the opponent and the other Kratos quickly snatches them from the air with forward square and then the other Kratos finishes them with a level 1 or 2
Another one could be with Evil Cole and Sweet Tooth, since Sweet Tooth has a hard time getting kills with his level 1 Evil Cole can leave goop traps for opponents to get stuck in and that's when Sweet Tooth can have his chance
And finally Ratchet and any character with a variety of projectiles, Ratchet can set up a laser trap near a wall and he and his partner can go behind it and shower opponents with projectiles with the lasers protecting them, if Ratche's partner is Radec that would be a beautiful way to set up for his level 2.