Reply
Topic Options
Mark Topic as New

Mark Topic as Read

Float this Topic for Current User

Bookmark

Subscribe
Highlighted
Making the Stages More Diverse
6 replies 197 views Edited Apr 21, 2013
Well, one of my irks with this game is that the Rival Stage feels like Dojo without hazards and a different skin (The first half of Fearless is the same way for me). These ideas could change that, and help make the stages more diverse without all the work of creating a completely new one.
1) Change "Rival Stage" to the "Boss Stage."
All this would really do is make the stage wider. This change is (IMO) required, and anyone that plays the Arcade Mode will notice that the stage you fight Polygon Man on is larger, and thus, more unique from the Dojo. I don't really care if the name changes, I just want to see the stage have something truly different from Dojo besides no hazards.
2) Make the first half of Fearless more... fearless.
I don't know why there are invisible walls barricading you on either side. I feel that it would be much more fun (And dangerous) if the walls were moved away just a bit, so you can fall if you're hit into a small margin. It would be just like Alden's Tower or Stowaways, where you respawn on the stage at the cost of a stun and some AP.
3) Give the Rival Stage a hazard.
IMO, Polygon Man should be flying around in the background, taunting the players as normal during the boss fight. He doesn't summon any polygonal characters, but he could do a modified version of his chin smash. Meaning, he could slam his head down, then rise up before you can attack him. Maybe, he could even get another move or two that is added to his bossfight as well.
Or, they could do the easier thing and just have him transform into other hazards. Either way would be cool IMO.
Then, there are some stages where I feel the hazard doesn't really take enough notice.
4) Make Buzz quiz you twice.
I love the Buzz hazard on Dreamscape. The only problem is that he shows up, asks a question, and then stares at you as you fight. I feel that he should do two quizzes on a 3 minute match, and more whenever you're playing Stock and it has gone on for a while. It's one of the best hazards in the game in my opinion, so it's a shame it isn't included more.
5) Make the whiteout on Graveyard last longer.
This is another example of a "hazard" that is too much out of the way. I think it'd be cooler if the whiteout lasted a little longer, or maybe happened three times (One of the times the paint could miss the structures). Maybe, the paint could also cause the eject action if it hits you (But do no AP damage. I feel as if the stage is supposed to not have as much of a hostile hazard).
6) Give Fearless another mini-hazard.
In the background of Fearless after the pillar falls, you can see the wreckage. Now, what happened to those guys that were cheering you on as you had fought up there? Maybe, they have some of the fireworks cannons like Nariko, and may climb out of the wreckage occasionally and fire an explosive shot at the left side of the screen (It'd be small, and would really only hit on of the wooden platforms at a time). Now, what if those shots ejected you, and launched you right into the WipEout track? It'd make the stage a little more active, and, at the same time, make the more prominent hazard deadlier.
That's all that I can think off of the top of my head. What other (current) stages do y'all think could be improved? What would you like to see? Besides another scrolling level like Alden's Tower, what new types of stages do you think would be grand?
Re: Making the Stages More Diverse
Apr 21, 2013
Great ideas! It always frustrated me that you can only answer a Buzz question once per match
Some of the hazards could interact more with the scenario as well. Like, at Columbia, make Dollface fly through the stage and shoot at it; or at Stoaways make the Songbird land on some parts of the scenario
[I actually wanted a side-scrolling level, but anyway lol]

= = Every day is Kill la Kill day!! = =
Re: Making the Stages More Diverse
Apr 21, 2013
I hadn't thought of aesthetically making the hazards interact more! Now that I think about it, most of the hazards are: "Just a normal day... OH MY GAWD A GIANT THING FROM ANOTHER UNIVERSE JUST APPEARED!" Seeing the hazard actually enter instead of just popping up would be pretty cool, such as Dollface flying through Columbia, as you said.
I was pretty surprised that scrolling seemed to be unique to Alden's Tower. I can't really think of another stage that would scroll up that I feel would be good enough to warrant the time to make, but the Orbital Space map from Starhawk might have some potential.
What I'd really like is for the train map from Uncharted 2 to be finished. You know, the old one in the Title Fight video that was slowly forcing players to move along to the right, as the ships from Warhawk flew by and blasted away the train? That stage seems like it'd be a very cool place if finished, as there were many different types of cars in the train. The only problem I see is that as some point, it'd have to end, but hey, I'm certain SSM can think of something.
Ghost of Sparta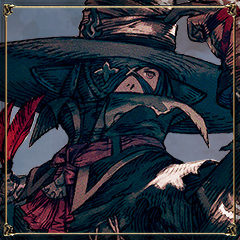 Registered: 07/27/2012
Offline
13569 posts
Re: Making the Stages More Diverse
Apr 21, 2013
I thought that there was... I can't really test it out right now, but I think that near the end it becomes a static stage, with pie mess everywhere. I mainly play stock or kill limit, so I guess it'd really only take effect on those modes, or lengthened matches.
Re: Making the Stages More Diverse
Apr 22, 2013
Forgot to mention that if people complain about having the "epicness" of the bossfight against Polygon Man ruined if players see him beforehand, they can always just make it to where it is locked out of Versus Matches until you have completed Arcade Mode with at least three characters.
And, I feel that the toxin from the monster from Resistance should also slow down players, as if they were shot by Drake's tranquilizer dart. Might not be in the game (I never played Resistance), but it'd make it a little nicer IMO.