Reply
Topic Options
Mark Topic as New

Mark Topic as Read

Float this Topic for Current User

Bookmark

Subscribe
Highlighted
Love for Legend of Dragoon please!
24 replies 448 views Edited Jun 8, 2012
Dear Playstation,
Over the years, I have used your consoles as a way to play some of the greatest RPGs of all time. PlayStation has played host to many of my favorites, including Final Fantasy, Disgaea, and Kingdom Hearts. But while I do agree with the masses that Cloud, Sephiroth, Squall, Laharl, Valvatorex, Sora, Riku, and Lightning would all be excellent choices for the game, I implore you not to forget your own first party RPG and one of my favorite games of all time:
Legend of Dragoon.
The games gives rise to several distinct characters, and Dart, Rose, Meru, HAschel, and Lloyd especially would make for wonderful additions in the game.
Honestly, though, I don't care who we get. I'll even take Shana or Miranda. Just, please, prove to me that you haven't forgotten this wonderful game.
Sincerely,
Rakunya
Re: Love for Legend of Dragoon please!
Jun 9, 2012
MERU MERU MERU MERU MERU MERU MERU! The Legend of Dragon is my favorite JRPG of all time and I would love to see Meru, who is my favorite, added to the roster but I know that they would pick Dart or Rose first over any of the other characters. Lloyd would only be in the game if Dart got in and Meru, Haschel, Kongol, Shana, Miranda, Lavitz, and Albert would more than likely be left out, at least in the initial game release, beacuse they are not the "Hero" or "Heroine". I would rather see Lavitz make it in instead of Albert and Shana over Miranda if they were to be added to the game. You are not alone in this endeavor my friend. I honestly think that there is a big enough fanbase, for Legend of Dragoon, to warrant at least some DLC.
-Signature-
"You know the carnival comes and goes. If you wait for a while, it'll always comes back to you..."
Re: Love for Legend of Dragoon please!
Jun 12, 2012
THANK YOUUU. God I would take any one fromthis game considering it is my favorite game of all time. It would be so amazing and get some more people to even play this brilliant game. Please Superbot put Dart or someone from this game in here.

Current Mains: Ratchet, Sir Daniel, Raiden
The journey to know today begins - The Legend of Dragoon
Dart Feld for All Stars
Re: Love for Legend of Dragoon please!
Jun 15, 2012
Legend of Dragoon is one of the best psone RPG game ever, they should atleas add dart larvitz and shana and when playstation allstar battle royal 2 come out add rose or even maybe loyed and if they cant add thos 3 then just add dart since he is the main character of the game if they add legend of dragoon characters in this game iwould buy it on the first day and i sureley know that other dragoon fans would want to buy it on the first dayy too and did i mention it was one of the most asked for games to be on the playstation network, Legend of Dragoon needs to make a comeback on this game since the sequal was canned and it wouldnt be fair if they added final fantasy characters im not trying to hate on final fantasy the game looks cool and all but wouldnt you final fansasy fans and legend of dragoon fans would like to see dart vs cloud in an epic battle i would wouldnt you? so please super bot you need to add legend of dragoon to your roster i guarantee you you wont regret it if you add legend of dragoon characters to the game!!! and thank you if you do..
Re: Love for Legend of Dragoon please!
Aug 19, 2012
I would love Dart to be in this game! he would be awesome not just as fanservice but he could even use his additions(combos) that were in his game!
Uncharted Territory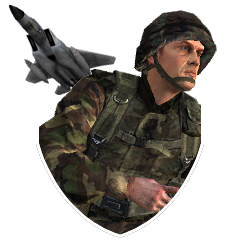 Registered: 06/09/2012
Offline
1535 posts
Re: Love for Legend of Dragoon please!
Oct 27, 2012
---

Jiszo24 wrote:
I agree completely, I'm a big fan of both final fantasy and legend of dragoon.

---
your first post was to revive a thread, huh,
welcome btw...
Play For Fun!