Reply
Topic Options
Mark Topic as New

Mark Topic as Read

Float this Topic to the Top

Bookmark

Subscribe
Highlighted
Let's separate rumor from fact, okay?
4 replies 447 views Edited Jul 4, 2012
ru·mor/ˈro͞omər/
| | |
| --- | --- |
| Noun: | A currently circulating story or report of uncertain or doubtful truth: "they were investigating rumors of a massacre". |
fact
/fakt/
Noun:

A thing that is indisputably the case.
Information used as evidence or as part of a report or news article
Okay. Now that we know their definitions, let's give some info for the game:

FACTS:
- 8 Characters confirmed (a few RUMORED. there's a differnece. No evidence = no fact)
- 4 stages announced

RUMORS:
- Toro and Jak 'rumored'. (You CANNOT say Jak is DEFINITELY going to be in the game, despite the enourmous probability, okay? Even the commercial filming of the 'blond guy with goggles' does not 100% dictate him as the character. It could be Cid from Final Fantasy? See how this rumor vs fact thing works? That, my friend, is called an 'assumption'

Feel free to correct me any time, alright? I just want everybody to know the differences between Fact and Rumor. As well as the difference between those two and an assumption

http://community.us.playstation.com/t5/PlayStation-All-Stars-Battle/OFFICIAL-GEX-for-PSASBR-Thread-Sony-Santa-Monica-Please-Read/m-p/40066215/
oRanGE_FruiT_GS
Lombax Warrior

Registered: 07/01/2012
Offline
147 posts
Re: Let's separate rumor from fact, okay?
Jul 4, 2012
Instead of Jax and Cid, whats with small Naruto. He was blonde and had googles too.
. . . . xD
--------------------------------

I give you Kudos for real Money --- pm me. . . . .
Thirty3Three
Treasure Hunter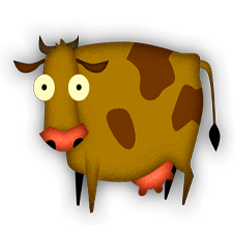 Registered: 03/17/2012
Offline
5693 posts
Re: Let's separate rumor from fact, okay?
Jul 4, 2012
I don't watch anime, but that made me laugh! There are others with those 2 features


Anywho, I can't wait for the game, and I don't want some threads to be misleading to others
http://community.us.playstation.com/t5/PlayStation-All-Stars-Battle/OFFICIAL-GEX-for-PSASBR-Thread-Sony-Santa-Monica-Please-Read/m-p/40066215/