Reply
Topic Options
Mark Topic as New

Mark Topic as Read

Float this Topic for Current User

Bookmark

Subscribe
Highlighted
12 replies 228 views Edited Sep 30, 2012
So in in different categories about the game how would you rate it 1-10? Your ratings can be based on gameplay, graphics, characters, stages, music, ect. Please rate each category 1-10 I would love to see your personal ratings about the game so far.
"There emptiness makes me whole, there weakness makes me strong, there destruction is my creation". - Calypso
Re: Let's See Your Rates
[ Edited ]
Sep 30, 2012
Well I haven't played yet, but the gameplay looks solid. 9
Characters: if the 20 is the final roster then, 8 but any more would be 9-10
Graphics: 8
Stages:8
Music:8-9
Re: Let's See Your Rates
[ Edited ]
Sep 30, 2012
Gameplay: 9/10 The gameplay is really fun ( for what ive played in the beta ), really addictive.
Characters: 8/10, The characters i want are already in, the roster is a little short, but im fine with it
Stages: 10/10, they are amazing, better than brawl.
Music:8/10, the main theme music is good, and some stages have really good music for what ive heard from RumbaLumba
Total: 9/10. This game will be amazing!
---------------------------------------------------------------------------------------------------

Sep 30, 2012
Gameplay: 8/10 This is actuslly pretty good of what I played of the beta
Characters: 4/10 An embarassing Playstation roster
Graphics: 7/10 I'm being generous as heck right now
Music: 5/10 Haven't heard enough music so can't really say much
Stages: 7/10 I see many missed opportunities but some stages do look cool
Overall 6.5/10
It's... ok I guess but I can't say until I get the game.
Sep 30, 2012
Gameplay: 10
Graphics: 10
Music: 8.5
Roster: 9
Stages: 8
Marketing: 5
Pretty solid all-around except in the marketing department.
I sell propane and propane accessories, I tell you h'what.
Treasure Hunter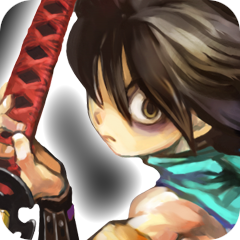 Registered: 01/30/2010
Offline
6850 posts
Sep 30, 2012
Graphics for a fighting game (since they were redone) id go with a 9/10
Gameplay: 10/10 the beta was amazing and thats before the final tweaks, really one of the best fighting games ive played
Characters:9/10 some pretty solid characters, just missing a few that would make it WOW.
Stages: 10/10 we havent really seen them all
but theres some very interesting combinations that really work! (plus the combination thing, we dont see that much)
Music:8/10 i feel like its lacking from the beta, but according to people they changed it (i dont notice really till im playing the game)
WarWithSociety
Lombax Warrior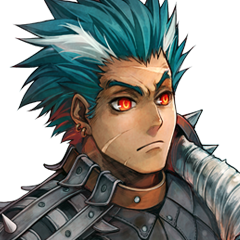 Registered: 09/08/2012
Offline
225 posts
Re: Let's See Your Rates
[ Edited ]
Sep 30, 2012
Gameplay: 10- i find the game to be incredibly fun.
Character: 7- think their are some nice characters but still wishing for more first party/iconic 3rd.
Stages: 9- stage design is very good compared to smash since not many levels are great at all in ssb.
Graphics: 8.5 maybe 9- Looks pretty good expecially after the little clean ups theyve made so far.
Music: 8 or 9- not too into the music entirely, but it fits the game well.
Overall i would give it a 9.5/10 WOULD BANG