Reply
Topic Options
Mark Topic as New

Mark Topic as Read

Float this Topic for Current User

Bookmark

Subscribe
Highlighted
Lammy in PSASBR!
[ Edited ]
20 replies 1391 views Edited Sep 18, 2012
I figured it would be neat if Lammy were in the game, so I tried to make a movelist for her. Sorry if it stinks, but I tried my best!
---------------------------------------------------------------------------------------------
HERE COMES A NEW CHALLENGER!
Lammy!
"Leave it to Lammy!"
BIO:
Lammy is the guitarist of the band "MilkCan". Incredibly nervous, with low self-esteem, she feels that she's nothing without her guitar. Similar to Parappa, however, famous dojo master Chop Chop Master Onion inspired her to use her head, allowing her to suceed even without an instrument.
Introduction:
Lammy stands and and hears a "Here, Lammy!" She catches her guitar, and brandishes it with confidence.
Alternate: Pulls out her guitar and says "Sorry, but I gotta get past you all!"
Movelist and Playstyle:
Unlike Parappa, Lammy's not limited to close range. Her attacks mostly rely on having multiple players as close as possible, so she can deal mid-range attacks.
No Directional Button:
Square: Does a simple kick, more if the button is pressed.
Triangle: Uses her guitar as a weapon, can continue if the button is pressed more.

Circle: The drummer of her band, Ma-san, charges forward.
Upward:
Square: Lammy has a thought bubble of Master Onion's words above her head. You can possibly hear him say "Dojo, casino, it's all in the mind." while doing this.
Triangle: Lammy tosses her guitar upwards. It returns back to her.
Circle: Her guitar turns into a vacuum cleaner, and anyone up in the air gets sucked back down. Functions as anti-air. (Once thought a vacuum cleaner was her guitar, during the beginning of UmJammer Lammy)
Left or Right:
Square: Throws a banana peel (How she dies and goes to hell in the JP/EU version of UmJammer Lammy)
Triangle: Lammy spins around while gripping onto her guitar. Moves forward while doing this, but only slightly.
Circle: Lammy's guitar becomes a firehose, and she douses players with water. This slows them down for a few seconds before the water wears off. (Imagines a firehose as a guitar at one point)

Downwards:
Square: Slams her guitar down, which causes a shockwave around her.
Triangle: Does a powerslide while playing her guitar. Anyone in the way of her powerslide is damaged.
Circle: Plays gentle on her guitar, sends enemies into a crumple ("sleep") state (She put babies to rest in a hospital with her guitar)
SUPERS:

Level 1: "Katy Kat's Solo": The singer of MilkCan, Katy Kat comes out, and yells into her mic. Anyone around Katy is KO'd.
Level 2: "Guitar-Based Beatdown": Lammy charges forward, and begins jamming on her guitar. Anyone hit by it gets stuck in a cartoony "fight" cloud, and then get KO'd. (Based off the intro of UmJammer Lammy, in which two jerks harass Lammy and her friends. After gettin...)
Level 3: "Lammy 'n' Rammy": Lammy appears on a stage. Suddenly, her rival, "Rammy" (basically an exact opposite version of Lammy, who's a jerk) says "Let's rock the house!" After the cinematic, Rammy becomes an AI and attacks any players, KO'ing them instantly. Any attacks you do slow down opponents, to be easily caught by Rammy. This lasts for the same as most Level 3 supers, and once it's over, Lammy yells out a victorious "Yeah!" and Rammy says "We jammed together!" before leaving. (Based off of the co-op mode in UmJammer Lammy)
Alternate Level 3: Rammy appears, and gets angry at Lammy for basically ruining everything about her, and tries to challenge her to a guitar battle. Whilst Lammy runs off stage, Rammy vents out her anger on all other opponents. You take control of Rammy, who insta-kills. Lasts the same as every other Level 3. After which, Lammy comes back and plays a guitar solo, which totally devastates Rammy, who runs away afterwards. (Based on this cutscene from UmJammer Lammy, in which Rammy attempts to challenge Lammy to a guitar b...)
ALTERNATE Alternate Level 3 (Scrapped Idea I Had, But Am Putting Up To See What Everyone Else Thinks): Rammy's still involved, but this follows more towards the versus mode of the game. Rammy appears, and pulls out her guitar to battle Lammy. The stage changes to a concert, with MilkCan members covering their roles. Any opponents basically run around the stage helplessly. During the super, you're in COOL mode (Think of Parappa's level 3, but interactive instead of a cutscene) and you get to mash buttons, which strikes your opponents down with lightning (you're also playing an awesome guitar solo!), KO'ing them. However, Rammy comes in and AI will mash buttons, which also have a good chance of hitting your opponents. Repeat that one more time, and the Level 3 ends. Similar to a completed versus mode in UmJammer, Lammy says "Guitar is what I live for!" while Rammy says "Hey, I'm not bad at playing guitar! My guitar didn't work!" Gameplay goes back to normal.
MISC. OBJECTS:

Win Poses: Rammy poses with Katy Kat and Ma-san, her guitar in hand.
Plays a guitar solo (of course, not for long)
Loss Poses: Looks disapointed and says "I'm late..."
Facepalms in shame.
Taunt: Looks around, nervously, and says "Oh, I'm gonna be late!"
QUOTES:

Getting an item:
"This'll come in handy!"
"I'll use this to get past!"
"This should work as my guitar!"
"My guitar is in my mind!"

Kills with a Level 1 super:
"Thanks, Katy!"
Kills with any super:
"Leave it to Lammy!"
"MilkCan is SO cool!"
"And THAT'S the true power of a guitarist!"
"Now THAT'S how to rock!"
"MilkCan forever!"
"Sorry about that!"
"Oh, uh-sorry!"
"I didn't mean to hurt you!"
"I'm sorry, but I really REALLY can't be late!"
Respawns:
"I NEED to get to that concert!"
"Nothing's gonna stop me!"
"I won't be late!"
"Dojo, casino. It's all in the mind. I gotta live by that!"
RIVAL:

Lammy is hard to think of a rival for, but I'll choose Dante, if just for sheer examples sake.
(cut to Lammy trying to run)
Lammy: Three minutes left to spare! I think I can make it...OOF!
*bumps into Dante*
Dante: ...what the?
Lammy: Oh, I'm s-sorry, sir! I just had to get to-
Dante: Nah, it's fine. But I am diggin' that guitar, though...you made it through all those guys fighting you with that?
Lammy: W-well, yes, but-
Dante: *Shows her Nevan* I've got Nevan, here. She's great at kickin' the crap outta people.
Lammy: Well, I'm too busy to fight you! I need to go, or I'll be late for my concert!
Dante: Sorry, but you ain't goin' anywhere until we start doing a nice jam session. Let's see what you can do.
Lammy: *pulls out her guitar* Fine! But make it quick!
(Dante smirks and pulls out Ebory and Ivory.)
Dante: Oh... I will.

What do you think? Please, give me your all. My head's telling me "She's too overpowered!" and "She needs better moves!" but please, I wanna know how I can improve this.
Fender Bender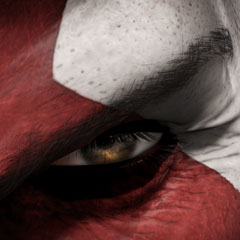 Registered: 04/01/2012
Offline
3500 posts
Sep 17, 2012
---

KingHuevos wrote:
Seems like you put a lot of work into this....... I hope you just made this for fun because it's too late for Superbot to add any more characters...

---
Whose to say she wasnt already added
IT'S MY WAY OR . . . HELL IT'S MY WAY
Sep 17, 2012
It would be cool to see her as a background character even.. idk how they could have both Lammy and Parappa.. but it would bring another Female rep at least lol.. DLC possible maybe..
Re: Lammy in PSASBR!
[ Edited ]
Sep 17, 2012
Yeah, it wasn't really meant to be serious, it was just for fun. But I'd LOVE Lammy in this game. I was just looking at lots of Parappa and Lammy-related stuff today cause I was bored. This is pretty much the result.

As already said, she COULD be DLC at some point, so there's that.
Treasure Hunter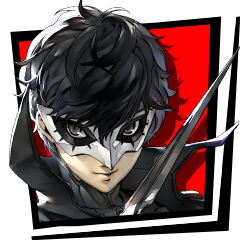 Registered: 09/09/2012
Offline
7453 posts
I Only Post Everything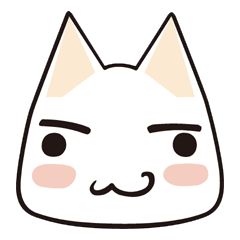 Registered: 07/25/2012
Offline
873 posts
Sep 17, 2012
Overal my thought is.
NO.

no offense you obviously love the charecter and but she doesn't seem like a fit to me. She isn't quite as Iconic as parrapa (in fact I'd never heard of her until this game) and she doesn't seem to fit the fighting style. Sure you could say toro, parrapa and fat P don't either but they have slightly better motivations and or backgrounds. I'd like to see a nod to her game like a minion appearance but a whole charecter slot for her is a little much.
Re: Lammy in PSASBR!
[ Edited ]
Sep 17, 2012
No, I totally understand. Lammy really doesn't NEED to get into the game, there's plenty of characters who could take her place, and she's not really as well known. This is just a little fun idea if she were to be in the game. You can also consider it a suggestion, but that's not the main point.