Reply
Topic Options
Mark Topic as New

Mark Topic as Read

Float this Topic for Current User

Bookmark

Subscribe
Re: Kratos may in fact be op
Kratos is OP period! the fact that he can atk atk atk with no recovery makes him unpunishable. He also gains meter way to fast, and dont let it be in OT...you can forget about it. As far as the grapple it jjust shouldnt home. Its the only move on block thats punishable besides helios head (which no one uses). Even his down grab combos give him alot of meter.Whats needs to be patched is his speed,homing, and meter gain, i mean for God (of War) sakes he desnt swing that fast in GOW4. If u dont believe he is OP think about this.
What game has Kratos ever been balanced or fair? Soul Calibur for psp.....HE HAD AN INFINITE COMBO! WHO HAS TOSE IN SOUL CALIBUR!
Mortal Kombat......HE'S BANNED IN TOURNAMENTS....LITERALLY BANNED AS IN IF U USE KRATOS U CANT JOIN!
PSA.....ATKS WAAAAAAAAAYYYYY TO FAST!
Re: Kratos may in fact be op
Fast attacks with little to no recovery time
Great supers, lvl 2 impossible to air dodge
Almost every single attack gives atleast 20 to 40 ap
Wide range which increase the chance of building ap even faster by hitting multiple people
Easy to button mash, really accessible to new players
Put all this together and you got a recipe for a broken character.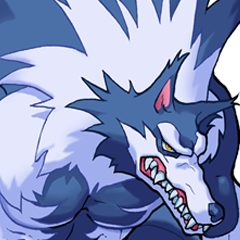 Offline
Re: Kratos may in fact be op
Sq, Sq, Triangle, up Sq, Sq, Sq, Sq 140 ap............. OP. I've seen guys ONLY do this combo and in 3 of these you have lvl 2, 5-6 your at lvl 3. Sorry dude needs a serious AP nerf. The sack got nerfed to hell and Kratos gets to just easy mode everyone to victory? LAAAAAMMMMMMMEEEEEEEEEEE
"ZA ZA ZA ZA ZING"
Mains: Jak, Isaac Subs: Spike, Drake, Evil Cole
6 Seasons with Black Belt! (should be 8)
Re: Kratos may in fact be op
---

ToMuchMayo wrote:


he is suppose to get nerfed soon you guys realize that right? He was on the list...

---
No. He was already "nerfed". The angle his chain can home was reduced to 45 degrees either up or down and his range was slightly reduced.
Re: Kratos may in fact be op
Sorry to revive this thread, but I knew I couldn't have been the only one thinking Kratos needs a serious nerf.
The 2 things I find stupid about Kratos:
1. He builds AP WAY too fast.
2. His grapple auto aims.
Neither of those 2 things should be like that imo, just unbalanced.
www.youtube.com/user/organizedConfoosion
First person to beat Last of Us on Hard without picking up/using any health packs + no health upgrades. 8)
Soondragon76

Offline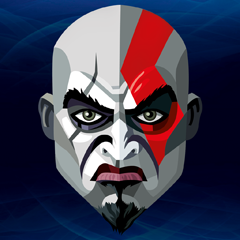 Offline
Re: Kratos may in fact be op
Radec is not OP, who is the dumb to think that? Kratos wins every close combat fight because he doesn't even have a decent recovery time and he he starts hitting you, it's and easy lvl 1 there.
DC Universe and Playstation Home