Reply
Topic Options
Mark Topic as New

Mark Topic as Read

Float this Topic for Current User

Bookmark

Subscribe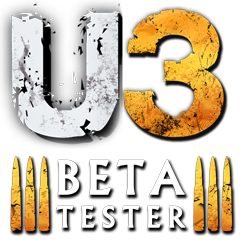 Offline
Re: Kratos' Beta Changes (including Super Epic Level 3)
One other thing I noticed is that Kratos' can deflect Radec's sniper now with the fleece. I don't think this was possible back in the summer beta.
This should help cut back on all the Radec spamming
He was always able to do this. The only difference now is that it always acts properly rather than randomly smacking the ground sometimes when it shouldve fired a projectile back.
Btw yeah i do think that the lv 3 does last like a sec longer but other than that his spear always auto boots the opp out of the combo, the gauntlets have a smaller range mid air, the BoE grab seems to have a bit more rang and homes in a lot better, the lv 2 super can be stopped before fully casted (or at least this happened to me once and never happened in the older betas), the lv 1 super seems a bit faster but still easily interupted, his overall mid air combo seems to be cut down a bit (as in players get launched out of the combos quicker), im wondering if hitting his BoE still counts as hitting him but i havent ran into anyone trying that yet.
Re: Kratos' Beta Changes (including Super Epic Level 3)
[ Edited ]
---
Yeah that's what I meant; before it only countered but it didn't deflect. Now it actually deflects!
I also noticed that thing about the spear too, and I think that was to stop a somewhat cheap tactic people always used in the beta. Basically, they would do forward triangle in mid-air and immediately do a level 1. I like this idea because being able to combo DIRECTLY into level 1's without your opponent even having a chance to react is really cheap. Even Parappa's circle + Level 1 has been fixed (you can easily roll out of it now).
One more thing: His Air down+Square doesn't make you pause midair like it used to; now you just continue to fall back to the ground as you do the move. I think the timing's definitely easier with this move.