Reply
Topic Options
Mark Topic as New

Mark Topic as Read

Float this Topic for Current User

Bookmark

Subscribe
Highlighted
Kat vs The King of All Cosmos (Fan Rivalry Story)
[ Edited ]
21 replies 391 views Edited Nov 13, 2012
Hi All! So its pretty likely that DLC characters will come in packs of 2 and they will be each other's rival. One rivalry in particular i've been seeing floating around these forums is a Kat/King of All Cosmos rivalry. So i decided to write a story exploring this idea. Enjoy!
-------------------------------------------------------------------------------------------------------------------
The King and the Prince are walking through the blue area. The King is about as tall as big daddy is in the cutscenes and the Prince's height is somewhere between the King's knee and ankle. They see Kat run by and almost immediately the Prince falls in love, hearts flying up from him. The King looks down at the Prince and then over at Kat. After looking at her for a few moments, he looks back down at the Prince and says, "Why, she's far too good for you, the Prince…though not as radiant as Our Queen. Then again, We Ourselves are incredibly beautiful. Funny how Our Queen and We can be so good looking and yet you look as much as you as you do." Prince begins to dance around with hearts flying everywhere, clearly not listening to a word the King is saying.
The King looks back at Kat and then the Prince, "Well…proceed with the wooing." The Prince continues dancing, still not listening to the King one bit. "If you're going to be a baby about it, the Prince, then We'll just have to talk to her for you." The Prince stops dancing, now looking alarmed, and begins waving his arms frantically at the King as if to say "No! No!" but the King has already started walking towards Kat. "And don't blame us if she falls for our irresistible charm by accident. The Queen would be quite upset with you."
Kat looks up as the King approaches her and says, "Hi there. I have no idea where I am or why everyone is fighting. Do you know what's going on here?" The King responds with, "Salutations, earth girl. We are your beloved King and this here is the Prince." The Prince quickly hides behind the King's leg but peaks his head out in order to stare at Kat. "Yes, We know, he's quite an embarrassment. No need to tell Us. He's also not the best at making apple tarts. Not that that matters right now but We thought it was still worth noting."
Kat just looks confused. She doesn't understand at all what the King is saying. The King continues, "As unimpressive as he is, he seems to have taken a fancy to you. So if you are currently experiencing a lack of better judgment at the moment, when can We expect to have you two married by?" Kat notices the King has finished speaking. She responds by saying "Um…I don't really know what you're saying…". She glances over at the Prince, who has been creepily staring at her the whole time. "…and you're little green friend is kind of creeping me out. So…I think I'm going to go now."
The King looks down at the Prince as Kat turns to leave and says, "And that's that. But can you blame her? You're not that great a catch, the Prince. Perhaps you'd have better luck with that rather plump looking one We bumped into earlier. A little more in your league, yes? And she's a princess." The King looks at Kat and is horrified by what he sees. She's flying away! "She…she can fly!? But only We know the super secret technique that allows Us to fly! We invented it! How does some lowly earth folk know Our royal secrets!?" The King's face become enraged. "ROYAL JEALOUS RAGE!!!" He shoots after her while the Prince is running around in circle, flailing his arms as if to say "Oh No! This is terrible!"
Kat looks backwards and sees the King flying after her, shooting eye lasers. She quickly maneuvers out of the way and says "I'm starting to get really sick of you people!" She dodges a few more eye laser blasts and lands on the ground. The King lands on the ground and both get in their fighting stances face to face. Kat yells "Ugh! Why won't you freaks just leave me alone!?" The King yells back, "As judge and jury of the cosmos, We find you guilty of TREASON! Think you're on par with Us now, mmm? Shining so brightly with your knowledge of Royal secrets? Come now, little one. We'll put you out real quick!"
----------------------------------------------------------------------------------------------------------
So there's my story guys. I hope you all enjoyed it. Please let me know what you think in the comments. Thanks for reading!
Colton360
I Only Post Everything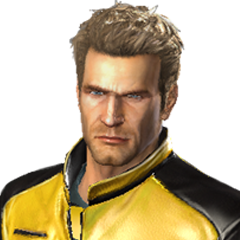 Registered: 08/30/2012
Offline
954 posts
Re: Kat vs The King of All Cosmos (Fan Rivalry Story)
Nov 13, 2012
Colton360
I Only Post Everything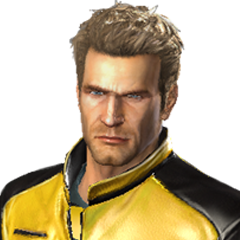 Registered: 08/30/2012
Offline
954 posts
Re: Kat vs The King of All Cosmos (Fan Rivalry Story)
Nov 13, 2012
COS-117
I Only Post Everything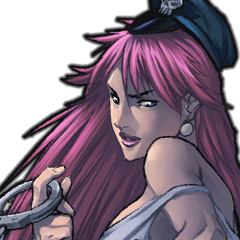 Registered: 08/10/2012
Offline
854 posts
Re: Kat vs The King of All Cosmos (Fan Rivalry Story)
Nov 13, 2012
You had me at pairing up my top 2 most desired characters. On top of that the story is great, I'd be blown away if it were to come true. Good work!
Re: Kat vs The King of All Cosmos (Fan Rivalry Story)
Nov 13, 2012
Re: Kat vs The King of All Cosmos (Fan Rivalry Story)
Nov 13, 2012
This is perfect and it fits the kings obscenely random nature perfectly lol
_______________________________________________________________
--- The Colossal King
--- The Gravity Queen
Re: Kat vs The King of All Cosmos (Fan Rivalry Story)
Nov 13, 2012