Reply
Topic Options
Mark Topic as New

Mark Topic as Read

Float this Topic for Current User

Bookmark

Subscribe
Highlighted
Kat/Emmet Supers Properties
6 replies 249 views Edited Feb 11, 2013
I've been watching the trailers and i keep getting more and more hype :3 but i've been trying to compare thier lvl killers to other characters and determine how well they stack up to others.
Kat:
Her level one looks like a line runner, possibly has the same range as other line runners like fat princess, but her start up takes a LITTLE longer.
Her level two seems like it can kill on contact AND ground impact, possibly another Sir Daniel lvl 2 except that its launched from above against from below, possibly making it harder to dodge since most poeple immediately jump when a supers launched (lol).
Her level three is probably another high tier level 3, since its pretty much like Jaks. I'd assume with Square you can claw lunge AND dash incredibly fast. Her other attack is the huge orb that spawns around her (Sorry, not sure what it is due to not playing Gravity Rush) for about 2 seconds AND moves while doing it.
Emmet Graves:
Watching his level one confused me. It looks as if you can choose "where" you wish to aim it. That, or you can do a "fake out" or change the direction of his level one with the cost of a little delay time. This has been seen in the trailer when he killed Kratos with not the first, but the second shot.
His level 2 looks pretty beast. He calls down some huge structure that can kill doing contact and ground impact on a huge radius, probably another great level 2.
Emmets level three can easily be an upgrade to Sweet Tooths level 3. Calling upon the power of a StarHawk(i assume thats what the mechs called) you can run AND shoot at the same time, but probably cant change direction once you choose the direction, something similar to Drakes neutral triangle gun n run. Along side that, he has an amazing air stomp that's extremely quick, but due to the dust that comes up from impact, the impact radius doesnt seem like its too big which isnt a problem. After shooting i noticed he launched 2...mines(?) in the air which im not sure will stay stationary or home once the target gets close. Last but not least, the air strike. It seems to me like its pretty much overkill but gets the job done. The only safe spot seems to be right in the area he comes flying from, but that could be because all the other characters were on the opposite side of the screen.
So that's my analysis of these 2 amazing characters supers. Did i miss anything? Thoughts or comments about how these supers will Tier up to the rest of of the cast?
Re: Kat/Emmet Supers Properties
Feb 11, 2013
Re: Kat/Emmet Supers Properties
Feb 11, 2013
If you click on 'All-Stars' on the top left of the page you can actually view their entire movesets with their accurate namings. The giant black hole is simply known as the 'Micro Black Hole'.
I'm actually expecting Emmett to be played a lot more, he's definitely looking to be the best zoner.
Uncharted Territory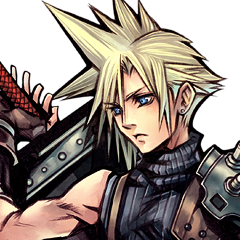 Registered: 09/07/2012
Offline
1807 posts
Re: Kat/Emmet Supers Properties
Feb 11, 2013
Emmet's 3 Level 1 Supers:
Rifle Loadout - Long range projectile. "Safest" of the three.
Rocket Launcher Loadout - Explosive projectile. Capable of multiple kills. More than likely slower than the Rifle version. Best used in Free For All when opponents are bunched up.
Shotgun Loadout - Two shots. One shot is fired at a 45 degree angle upwards. Close range. Likely has good set-ups. Possibly the best option for 1-on-1 situations.