Reply
Topic Options
Mark Topic as New

Mark Topic as Read

Float this Topic to the Top

Bookmark

Subscribe
2 replies 66 views Edited Feb 12, 2013
I just thought up of a new idea for All-starsyou know how the campaign is so boring and everything right/? Well what if (this doesn't hafta happen) yopu could play the campaign with a friend! for example you know how you have a certain specifc rival,well you could have a specific partner too! or it could be interactive depending on who's your partner. so you start the story out (i'm telling you guys what could happen)it shows each characters story with the images and stuff, and then it changes to when you meet your partner at first,you treat them like your rival and you fight (the first battle) then you guys are too evenly matched that you team up then you go through the story until you reach your rival then you, your parnter,and your two opponents battle to the death and once you guys win you fight polygon man....with another polygon man as his partner then it would go on like the normal boss fight except theres two of you,each polygon man controls one AI and each polygon man has seperate lives. its just an idea i thought of it doesn't need to be made ainto a DLC but it'd be cool though...THATS ALL I HAFTA SAY SEE YA PLAYSTATION COMMUNITY!!!!!!
Mains:Toro Raiden Good Cole (soon to be) Kat
Subs:Fat princess evil cole dante (somehow i suck with spammy or douchebaggy characters such as kratos sly or drake for some reason)
PASBR
Mains:Toro Raiden Good Cole Kat
Subs: Fat Princess Evil Cole Dante Heihachi (Somehow i suck with spammy douchebaggy characters such as Kratos or Sly or Drake for some reason)
CyborgHippo
Uncharted Territory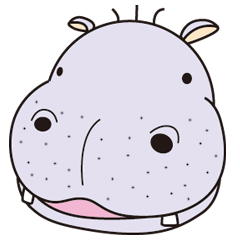 Registered: 01/26/2013
Offline
1577 posts
Feb 12, 2013
Or make it harder and more exciting. Like making more similar to SMBB Adventure's mode,like sometimes you can kill them with only like one HIT in stuff and you can unlock bonus stages in such and maybe have bonus stages where you have to use the RPG to get points in such,and on the boss stage make a specific theme for that character. Like if it was Drake,the final stage would be a stage full of tombs in gold and such,but the rivalry stage stays the same
Click click click click click click click click................... I need to get off the forums.
Signature created by GFXNinja/CyborgHippo
Highlighted
Uncharted Territory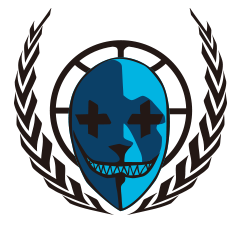 Registered: 02/11/2013
Offline
1808 posts
Feb 12, 2013
Super Smash Bros Brawl had a drop in/drop out co-op. It wasn't that bad. But maybe before someone adds a co-op campaign they should fix the single player campaign. It seriously leaves alot to be desired.
See more on
Know Your Meme