Reply
Topic Options
Mark Topic as New

Mark Topic as Read

Float this Topic for Current User

Bookmark

Subscribe
Highlighted
James Heller Moveset
[ Edited ]
6 replies 450 views Edited Jan 3, 2013
I couldn't find if someone had already done Heller yet in the search, so I made one, sorry if he's already been done! One note before I begin, I can't remember what some of his moves where actually called in his game, so this set requires a little more research in that respect, but the results are the same.
Moveset for James Heller from [PROTOTYPE®2].
Hi everyone, Lex here, the Activision guy. Now I've spent tons of hours working on Prototype 2, probably more than the people who bought it, and when it did finally come out, I got the Platinum trophy the same day because I'd already ran the game so many times it was a piece of cake. Normally I don't know enough about the characters that I can't really critique your guy's movesets or make my own, but I feel I know Heller very very well so I thought I'd make a move set for him, enjoy and let me know what you think and I'll tweak him!
intro: So first of all, PSASBR is rated 'T', so we'll have to remove all the swearing and excesive amounts of blood. Fleshy tendrils and the like should work just fine. Basically Heller is a super human being with morphable arms. He can use claws, a sword, brick like fists, a whip, and some crazy tendrils. He can also jump high and glide. another key feature is his ability to "consume" a foe by absorbing them and then being able to take their shape. Oh, and he uses a few guns. With those basics in mind, here we go!
cross button:
X - Jump, hold for larger jump, you can continue to hold until reaching max jump height or until releasing X, whichever comes first. No double jump.
X(air)(hold) - Glide.
square button: Basic melee attacks
■ - Punch.
■(hold) - Power Kick, charges a strong kick.
■, ■ - The One Two, punching combo as from his game.
up ■ - Sword Upper Cut, for more follow and combo opportunities.
side ■ - Claw Slash.
side ■, ■, ■ - Claw slashing combo as from his game.
down ■ - Sword Tornado, spins with his sword with a little forward motion, as from his game.
triangle button: Ranged attacks
▲ - Assault Riffle, pretty self explanitory, lots of characters already have something like it.
up ▲ - Whip, throws his whip up at a 45 degree angle, hitting an enemy pulls them to you, must be precise.
side ▲ - Tendril Attack, lashes out with a wad of tendrils as from his game.
down ▲ - Rocket Launcher, like the Riffle, but with a slower projectile, is stronger, and has more room for punishment.
circle button: Specialty attacks
O - Junk pickup/toss, picks up a random object from nowhere, probably not too big to fit PSASBR better, more like something the size of Drake's barrel, press O again to toss it.
up O - Claw Pounce, leaps up at an angle with slight homing and performs a slash upon reaching a foe, missing a foe leaves you flying uncontrolled until you hit something, then there is a long enough landing animation for enemies to punish you, makes up for the slight homing.
side O - Body Board, leaps forward and lands on an enemy right in front of him, surfs on their body a short ways.
X(Body Boarding) - back flips off the body sending them flying forward.
down O - Slams his hammerfists into the ground making tendril stalagmites shoot up around him, much like Nariko.
down O (air) - Dives to the ground at a steep angle, slamming into the ground and making the stalagmites shoot up.
throws:
up - Tendril Uppercut, uppercuts his victom, who flys up but the tendril attched to them acts as a rubber band that slams them back into the ground causing a lot of bounce.
side - Biobomb, jabs his victom and tosses them, AP isn't lost until the small explosion after the toss.
down - Claw and Stomp, picks foe up by their collar, then drops them to the ground and claws them, finishes with a stomp that causes them to bounce away on the ground.
dodge: leaps over the top of his foe to land on the other side, like the main dodge from his game.
taunts:
1 - "Hey, I can hear you!", says this line while putting a hand to his ear in a frustrated manner. A humorous line from the beginning of his game.
2 - "Don't you run from me!", says this line while flexing his claws. When he was determined to catch Mercer.
3 - "This could come in handy." says this line while shapeshifting to a civilian and checking himself out, then shapeshifting back. From the shapeshift tutorial.
Into/Outtro:
in1 - "I've got, viral, sonar...", says this line while rubbing his head. As from the hunting tutorial of his game.
in2 - "Boo.", A nervous looking scientist steps forward and changes, revealing himself to be Heller.
out1 - "Outta here.", changes claw arms to normal arms and leaps out of the top of the screen. Like escaping from high alert in his game.
out2 - "Memory Flash.", grabs his head and yells as if seeing the memories of his defeated foes. Like after consuming key targets in his game.
alternate costumes:
1 - Alex Mercer
2 - Soldier Heller
Supers:
L1 - Consume, shoots a short tendtril out front to pull an enemy in, the foe is KO'd as they're being wrapped up and pulled into Heller's body.
L2 - Armor, changes to armored form, all throws become consumes and is equipped with a jabbing strike, along the lines of FP's and Raiden's L2s
L3 - Devistator, Cinematic screen clearing devistator, nuff said.
minion: Dana Mercer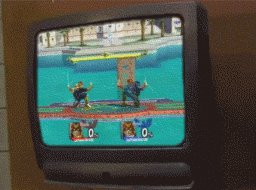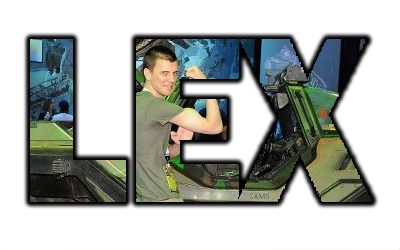 Uncharted Territory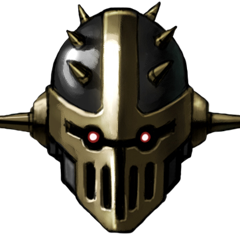 Registered: 08/20/2012
Offline
1266 posts
I Only Post Everything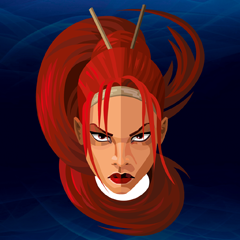 Registered: 01/13/2012
Offline
670 posts
Jan 3, 2013
James Heller was already on my list so yes.
As long it isn't alex mercer. His fanboys are the worst and disgusting, also made Radical entertainment go out of business now that Prototype 3 may not happened.
Uncharted Territory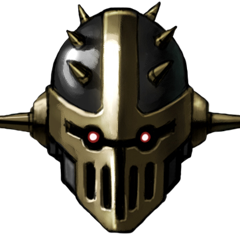 Registered: 08/20/2012
Offline
1266 posts
I Only Post Everything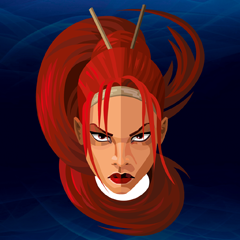 Registered: 01/13/2012
Offline
670 posts
Uncharted Territory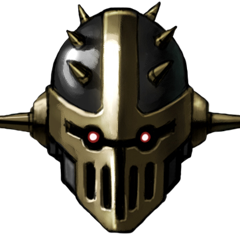 Registered: 08/20/2012
Offline
1266 posts