Reply
Topic Options
Mark Topic as New

Mark Topic as Read

Float this Topic for Current User

Bookmark

Subscribe
Re: Jak and Daxter
[ Edited ]
---

Hope_Wolf2 wrote:


Honestly, Jak would be a better character if he got an Ap boost

---
his forward circle gives only 10 ap and his down circle only gives 20 ap even when fully charged
THIS HAS TO BE A MISTAKE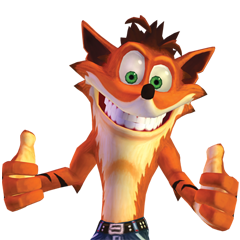 Offline
---

ChanceKnowsBest wrote:


If you like you can duel me because i think i know how to use jak. Ive never really had an issue with his AP gain. I alot of the times am ahead in AP. ChanceKnowsBest add me. and we can go at it.

---
If you are a jak user huh?
Then tell me, what do you think about his foward circle only give 10 ap and his down circle only give 20?
and what about his neutral circle? even that can barely give 30 ap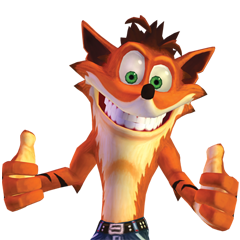 Offline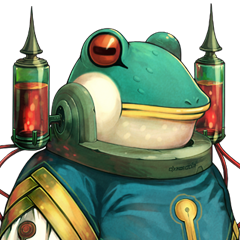 Offline
yesi can hold my own afterp layin ten hours of him but his ap gain is slow no doubt... four kratos [ ] mashes = level one..
a whoel feckin gcombo for jak wil get you 75- 90 %
Yeah it is, which is pretty dissappointing really. I've been playing with him all day and really enjoy how he plays. But his AP gain feels very slow, and his level 1 and 2 supers seem to have an incredibly small hit radius. I've launched numerous level 1s right on top of people and a lot of the time no one dies. That and they're both executed really slowly making them easier to dodge from what I've been seeing.
I really hope they buff him up a bit. They did say they can monitor all the statistics for each character though, so I'm sure they'll sort it out.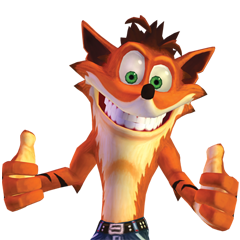 Offline
---

ChanceKnowsBest wrote:


WHAT?! his level 2 is insane are you nuts? lol that super is the shiz. it even hits people that are behind the initial hit.

---
it can be insane, but it is easily dodged, one roll will often allow you to escape. Raidens level 1 seems to have better horizontal range (due to that it comes out faster giving less time to dodge)
---

Hope_Wolf2 wrote:


is it me or is his his ap gain really slow?

---
ill second that!

ive got to level 100 (nothing special) with him, and less than 30 for everyone else, and i barely do better with him

he has NO big AP go to moves, his best bet is forward triangle. Yes you can combo in the air, if you land both hits of the jetboard its very effective, but he relys on multiple airial hits too much.
he lacks a stun move to combo into his super with (you used to with the mass inverter, but ive tried it many times and they air dodge out of it before the super connects)
It would be ok if his level 1 and 2 were about 100-200 AP cheaper