Reply
Topic Options
Mark Topic as New

Mark Topic as Read

Float this Topic for Current User

Bookmark

Subscribe
2 replies 148 views Edited Jan 26, 2013
Well I'm awfully bored,so might as well do it! I'm really hoping Issac will come out for DLC in the future and Logan,but I'll make a moveset for him in the future on the other hand let me start off.
_________________
Level 300 Title:
Level 200 Icon:
Outfits:
Regular: http://deadspace.wikia.com/wiki/Advanced_Suit
Unlockable: http://deadspace.wikia.com/wiki/Forged_Engineering_Suit
DLC: http://deadspace.wikia.com/wiki/Prima_Security_Suit
Square Buttons:


Neutral Square: Necro Punch (Sounds racist...) - 25 AP
Up Square: Plasma Gun (Vertical) - Diagonal shooting. Knocks you back. 20 AP
Down Square: Necro Stomp - 10 AP (Like Sweet Tooth's stomp)
Side Square: Plasma Gun (Horizontal) - Shoots straight,knocks you back. 20 AP
Triangle Buttons:


Neutral Triangle: Contact Beam. Hold to charge. - 30 AP (Max)
Up Triangle: Javelin Gun - Shoots upwards and shocks you. (10 AP)
Down Trinagle: Plasma Saw - Projectile controllable saw,5 AP an attack - 15 AP (3 hit)
Side Trinagle: Pulse Rifle - Rapidly fires (Drake's AK) - 15 AP
Circle Buttons:
Neutral Circle: Slasher Arm - Aimable projectile,it's the arm of the necromorph slasher. 25 AP
Up Circle: Flamethrower (Diagonal) - Continously burns the opponent,hits up to three times. 15 AP
Down Circle: Still Sane - Issac convinces himself he's still sane,giving him 5 AP, 15 AP max.
Side Circle: Statis Bolt - Slows down opponent,cooldown after three use
Supers:


Level 1: Force Gun - Horizontal ground attack,blasts enemy to bits.
Level 2: Foam Finger - One HIT KO gun,pew pew pew,and bang bang bang everyone. Lasts for short period of time.
Level 3: Insanity - Similar to Drakes,however Issac insanity takes over convincing him that YOU'RE a necromorph. Man I need to replay the game,but that rock with red letters on it comes out of the ground.
FLAMESHIELD ACTIVATE!
On another note,notice that it's a mix of Jak and Drake... I suck at this,so don't hate
Click click click click click click click click................... I need to get off the forums.
Signature created by GFXNinja/CyborgHippo
Highlighted
Uncharted Territory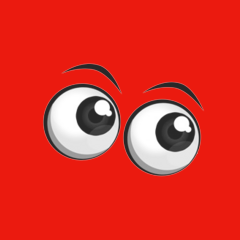 Registered: 08/12/2012
Offline
1411 posts