Reply
Topic Options
Mark Topic as New

Mark Topic as Read

Float this Topic for Current User

Bookmark

Subscribe
Highlighted
Is this game worth the buy?
28 replies 619 views Edited Jan 29, 2013
When i first noticed this game existed(about a month ago)i was extremely excited a game with playstation's greatest hero's will come out.Then i took a look at the characters.I have to admit i am more disappointed than pleased and although there are some memorable characters fom my childhood like Sir Daniel and Parrapa and some more recent i liked like Ratchet and Clank Jak and Daxter Sly Cooper and Kratos most characters are either a marketing trick(New Dante sucks,Raiden is lame Big Dady what the...)and some annoying characters like fat princess(THE HELL) and that random cartoony cat thing.If you compare this game with the first super smash bros the second one had much much more characters who were popular and beloved.Now that game took characters from their first games since they were all they had but this one had so much potential.3 generations of gaming machines have passed and the best lineup they could come up with is this?They really should have put more time in developing and finding a good lineup.I can't really complain about Cole and Nathan since they quickly became really popular and are both great.Now i really like the idea of using supers which have cool animations,especially the lvl 3 ones and stages are fun and inspired from games too.
Tl;dr For a game that is supposed to celebrate Playstation with classic characters its representants aren't very outstanding featuring only a handfull of really popular old characters while the majority are desperation attempts to fill a roster(sweet tooth,radec,the newcomer emett graves) and marketing tricks(new dante raiden).So is the gameplay so good to forget that the game was about showing off playstation's REAL mascots?
Uncharted Territory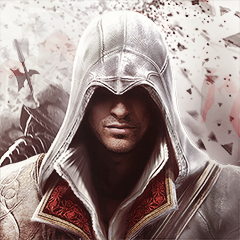 Registered: 11/30/2012
Offline
1361 posts
Re: Is this game worth the buy?
[ Edited ]
Jan 29, 2013
How is Sweet Tooth a filler? He's classic. And getting all the Nintendo characters was easy since they owned the ones they used at the time. Not the case with PlayStation. That said, the mechanics are great and the gameplay is addictive.
All_FAIL_royale
Lombax Warrior

Registered: 01/29/2013
Offline
118 posts
All_FAIL_royale
Lombax Warrior

Registered: 01/29/2013
Offline
118 posts
Hekseville Citizen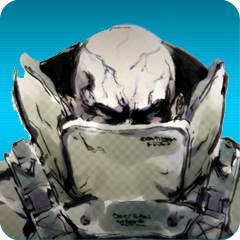 Registered: 11/15/2009
Offline
289 posts
Bardonic
I Only Post Everything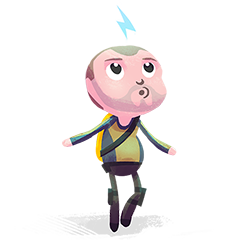 Registered: 08/14/2012
Offline
1079 posts
Re: Is this game worth the buy?
[ Edited ]
Jan 29, 2013
No its not worth the buy. Its to unbalanced, not so good of online, a roster that easily gets boring after 2 or 3 weeks(also this games community is very... hurtful... XD Maybe once more dlc and patches come out it will be much better. Until then i dont recommend it to anyone. And dont say none of that is true, because if it werent true there wouldnt be all these people saying it every day.
Re: Is this game worth the buy?
[ Edited ]
Jan 29, 2013
I think you'll find this game pretty rewarding. I mean If you're fimiliar with the characters, which it sounds like you are, then you will definitely get a kick out of seeing some of these characters battle it out. Even with out the nostalgia factor its actually a pretty fun game when it boils down to just it's mechanics.
Not for nothing but all of the characters on the list, with the exception of Big Daddy, have been on playstation for quite a while. So while Dante and Raiden have new games coming out and their incarnation in this game is the newer variety, their roots from the PS2 era can not be contested.
So in short, pick it up and try it out. You may even end up changing your forum username.