Reply
Topic Options
Mark Topic as New

Mark Topic as Read

Float this Topic to the Top

Bookmark

Subscribe
Highlighted
Ideas for final Boss
[ Edited ]
19 replies 514 views Edited Jul 9, 2012
Hey, I've received positive feedback on my two other "Ideas for" threads, and with EVO panel talking about the boss I couldn't resist making another. So let's start with what Omar said during the EVO panel, "Especially if you are fan of Playstation, "Playstation" now you can take that in two ways.
1. Fan of the Playstation 1
2.fan of "Playstation" brand as a whole
if we go by number one it would either have to be a villain from a certain game, or a character that represented the Playstation one as a whole, I think the best suited for that would be Polygon man.
Now most people don't know Polygon Man (atleast I didn't before Playstation All Stars was announced, so Im gonna say it quick
he was the official mascot for the Playstation 1 before it came out,I think he would fit as a semi boss, he just got that "Super Smash Bros"
that's a gianthand, it attack the way you think it would, makes it self into a fist, and fists you (no pun intended)
trying to smack you with a flathand, or trying to fling you away.
Now in Brawl you fought Tabuu
now in my opinion I don't think Tabuu was a really good boss, atleast not as good as Masterhand, he kept teleporting around, occasionally throwing a blade at you. Not really original.
I think Polygon Man would fit as a SEMI BOSS, I will tell why later.
And here comes 2. "Playstation as a brand" that would be Kevin Butler, I know you've heard it all before but hear me out, he's perfect, he has a motive. Now you may ask "Why Kevin butler and not Polygon man?" well what I hate most in fighter games is last bosses that can't be played as a character, Kevin Butler would fit perfect in here, and I will cover his attacks later. Now for how the boss battle will run.
You would eventually end up in a room complete covered in blue pillars (same as the Rival clip from the Evo panel or look at the background of the All Stars wep-page)
then the polygon man would come up and tell you how much he hates you, you stole his fame, and now you have to beat the VP of Playstation Games,
so think about Polygon man attacking with a spit of small polygon's trying to hit you,
or trying to take a bite of you, or just trying to fly into you, now the motive for his attack on all the All Stars is quite simple, they took his fame, all of them, he didn't even have a chance to show up, he was taken out even before the Playstation 1 came out so he's angry, furious, it fits perfectly. When you've beaten him, everything turns black, all you can see is yourself and Polygon man lying on the ground.
Suddenly a spotlight turns on, shines on the stage, down from the ground a blue pillar rises up, the only thing you can see is two Move controllers in the dark, one purple, the other blue,the light then turns on the stage, you can see it's Kevin Butler with two move controllers, one in each hand, then Kevin Buttler says "You ain't the VP of Playstation games, you are just a sad excuse of a mascot, now tell me "insert name of your character" do you think you have what it takes to defeat the VP of Playstation games?" (part 1 / 2)
--------------------------------------------------------------------------------------------------------------
Kudos is always appreciated
All Stars Theme
Re: Ideas for final Boss
[ Edited ]
Jul 9, 2012
(part 2/2) then he tells one of his cheesy jokes(this would be different jokes each time im not saying like 20 different jokes, but atleast like 3-5 so it's not the same joke each and everytime you play through the arcade with different characters) and the fight begin.
Kevin Butler always VP of something new in every commercial. So story wise it would fit perfectly, time to be VP of playstation games / icons. He would use two move controllers, both of the controllers would change shape for whatever attack he uses
his X would be a standard jump
his Square/Circle would be sword / axe / hammer / Badminton/ Tennis ketcher / Hockey staff/, you get the idea different weapons/tools all the time
his Triangle would be a bow shot
now in the boss battle he would randomly say Jokes and phrases when he hit's you and he wouldn't use supers, but you get the idea for a boss battle now when you beat him in Arcade mode you would see him falling down on his knees screaming unfair! You cheated! Other stuff, before he uses a jetpack to break the stage screen and then fly away (photoshop skillz)and you get him as a playable character
now as a playable character he can't be just as good as the last boss, that would be overpowered. And he doesn't run around telling jokes all the time, as that would be annoying if you played against him for 5+ times in a row. Now to his supers.
1. Super
he uses his fingers as guns and shoot people infront of him (around 1:10)
can penetrate people for multikills (we are not talking an infinite line of damage, just so it is possible to hit 1-2 people
2. Super
he takes a flaming crossbow which does an AOE attack where it hits for a grenade like blast radius (bigger than the "pistol" super)
look around 1:40
3. Super Kevin butler rides a white horse on the scene with a move sharpshooter, shooting things up
now that's my take on KB, share your opinions in the comments, thanks
--------------------------------------------------------------------------------------------------------------
Kudos is always appreciated
All Stars Theme
Re: Ideas for final Boss
[ Edited ]
Jul 9, 2012
Reserved for possible part 3 (never mind, it's done)
--------------------------------------------------------------------------------------------------------------
Kudos is always appreciated
All Stars Theme
oRanGE_FruiT_GS
Lombax Warrior

Registered: 07/01/2012
Offline
147 posts
Re: Ideas for final Boss
[ Edited ]
Jul 9, 2012
http://www.youtube.com/watch?v=hkSqorzo1Zg&feature=relmfu
After 6:20 they ask Omar what the final boss is.
At some Point he pronounces Playstation 2 times in a row. Like if u played playstation u will feel pleased.
He didnt said any number, so i guess he meant by saying playstation the seond time, the ps 1.
so, if its true, we have a way smaller field of opputunities to choose.
still guessing is polygon man xD
EDIT: Sorry i overflew the first post.
U basically said the same.
--------------------------------

I give you Kudos for real Money --- pm me. . . . .
Izar22
I Only Post Everything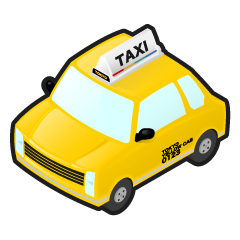 Registered: 07/08/2012
Offline
1165 posts
Jul 9, 2012
At this point, I think I'd sooner settle for a giant Playstation 1 that tries to eat you with its snappy disc tray mouth over these two. I'd never heard of Polygon Man before today and Kevin Butler isn't known outside the US. I didn't have a clue who he was before a few weeks ago and I can't think of anything I'd like less than to have a character in a game because he's basically an internet meme (amongst Playstation forum frequenters, anyway). As optimistic as I am, having Kevin Butler in the game would kill that optimism.
Jul 9, 2012
I really think all playstation fans know about Kevin Butler, US or not. If you are gaming interested you know him, he's been to E3, all over ads on the itnernet, even if you are not living in the US you've got have seen him somewhere, I can agree on Polygon man tho.
--------------------------------------------------------------------------------------------------------------
Kudos is always appreciated
All Stars Theme