Reply
Topic Options
Mark Topic as New

Mark Topic as Read

Float this Topic for Current User

Bookmark

Subscribe
Highlighted
Idea for including Commander Shepard
[ Edited ]
24 replies 355 views Edited Nov 29, 2012
First off I would include Fem Shep as we need more females to balance gender ratio...blah blah.
Mass effect did star on xbox but went multiplatform and has brought a fun and good story to the current console generation. Plus they be a psedo gun character as the focus of the game is with the tech and biotic powers. Ill explain
neutral square be a omin-blade combo
forward square - uses the avenger assualt rifle (remain stationary and shoot longer and aim or Move and fire in one direction not backwards though)
up square - Throws clustered frag grenades in arc (going backwards)
down square - Need help on this one
neutral triangle- invisiblity cloak (gains slight ap boost on next attack) last about 3 seconds (can be tweaked)
forward triangle - Incinerate blast flies forward and tracks nearest target to a range
down triangle - tech armor last six seconds blocks the next attack (has a delay to start and cant be used if it is trigger quickly and supers override it)
up triangle - overload blast aoe around shepard
neutral circle - Shockwave sends the shockwave biotic blast forwad
forward circle - Throw shoots out biotic blast that launches foes forward
down circle - Pull shoots a biotic blast that crumples foes toward shepard
up circle - Barrier Shepard puts up barrier that blocks incoming projectiles (all even hers and others and anyone can walk into it) at a reasoanable size
Grabs
Still looking for ideas.
Super 1 - Shepard calls in Garrus/Wrex to do something to them or A dual omniblade attack forward in a distance in front of her
Super 2 - shepard chains either a biotic blast aoe or tech burst aoe a good distance in front
Super 3 - Cinematic Reaper attack and kills all opponents or gets on normandy and mans turret
Four costumes
Male no helm
Female no helm
Female w/ helm
Male w/helm
Shepard has a lot of unique power sets that can be implemented and make her a good support/ anti camp spam character. Any ideas for changes in the moves or wheter this is good or bad. Please something of value. Thank you for reading.
I Only Post Everything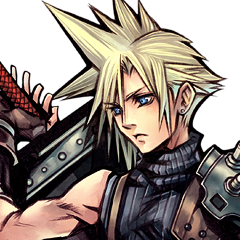 Registered: 09/21/2012
Offline
1094 posts
Re: Idea for including Commander Shepard
Nov 29, 2012
Thought of great idea they can have both fem and male shepard but as costumes like one is male shepard and the other is femshep be more to do but would be able to appease both taste of the character. ya?
Re: Idea for including Commander Shepard
Nov 29, 2012
I'm opposed to having Shepard in the game.
But if they do bring him in, them give the character four costumes. Male no helmet, Female no helmet, Male w/helmet, Female w/helmet
I hate the default sheps and I would want to pretend that the one im using is mine from the game.