Reply
Topic Options
Mark Topic as New

Mark Topic as Read

Float this Topic for Current User

Bookmark

Subscribe
Highlighted
Re: I showed my little cousin this game
---

tayothebest wrote:


hey i have to say that i am 11 years old and i really hate COD its a really bad game.Sadly im the only one of my friends that has playstation everyone else has a wii or an xbox and just play gears of war and call of duty.So its true call of duty is crap.

---
me to 'cept im 13, i only got mw2 cuz of my friends and now i went to trade it in at gamestop they said its worth $2.50 and its in good condition!!
(insert signature here)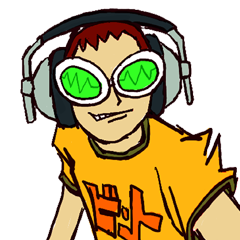 Offline
Re: I showed my little cousin this game
Everytime I hear about an underaged kid playing Call of Duty or something it just reminds me of what's wrong with this generation of gaming, I remember a few months ago at Gamestop I was picking up a used copy of Ninja Gaiden Sigma 2 and while I was waiting in line I see this little kid looking like 9 years old watching the Black Ops 2 trailer on one of the telivisions that they have and the first thing he says is "Aw cool the new Call of Duty." And the first thing that comes to my mind is "You poor, poor soul."
Re: I showed my little cousin this game
I told my cousin about this game. He is waiting feverishly along with me for it because of Nathan Drake and both of the Coles. He's played both inFamous games and all three Uncharted games, so he's pretty happy about it. He also plays sports games though (but thankfully not CoD), so he's wondering if they'd have a MLB stage.
Re: I showed my little cousin this game
[ Edited ]
I don't really look to the CoD trolls, since the game has a reason that it sells so good. Also, I like the games. They are not bad and I don't really care that people say: ''It's the same game with new maps''...If your looking on it that way, you can say that about all games -.-'' Why should someone not buy a game, because some losers on the internet are trolling about the game?
If you go that way, people should not buy All-Stars either, since it's a rip-off for a lot of people..
Quoted from Zeothedeathgod aka mr. Optimistic: ''i am a bit disappointed by the roster''
Another Zeo quote: ''They should really have chosen a different roster''
Quoted from mtjjrstccw1 aka mr. Anger: ''my rage is shifted towards identity now''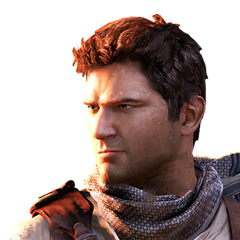 Offline
Re: I showed my little cousin this game
I don't think CoD is a bad game... but I will say that it is not worth investing in every new instalment (at least for me). I bought MW3 after playing Black Ops 1, and I was pretty disappointed with the lack of innovation.
TheGoldenMonky5

Offline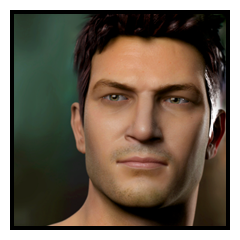 Offline
Re: I showed my little cousin this game
Kinda sad really. However the new Black Ops is looking to be really good compared to the old ones, since I saw my friend playing zombies. Still getting Allstars first though.