Reply
Topic Options
Mark Topic as New

Mark Topic as Read

Float this Topic for Current User

Bookmark

Subscribe
Highlighted
I really want to enjoy this game.
49 replies 605 views Edited Jan 8, 2013
I really do. I want nothing more than to hop online and have a good time with no issues. Of course, there'll be minimal frustration, since games pretty much guarantee that, but that's not a bad thing. It's good to get fired up.
However, this game lately has just been bringing me to the edge so often that I'm beginning to wonder why I even bother playing. It was not like this before. I used to be able to just enjoy myself, but day after day goes by and it all just gets worse. It's nearly impossible for me to stay calm, now. I hate that. I hate raging. It's not the kind of person I am.
It's just . . . so many things are ruining this game for me. These are some things I can't go through a play session without dealing with:
- Uncreative Kratos players who rely solely on a single button to fight.
- Oil Drums disrupting the entire flow of combat and exploding in my face.
- Evil Cole players constantly abusing his Giga Punch setup.
- Raiden players flooding online matches and making them a chore to play rather than fun.
- Kill Confirms in general ruining any point in using any other supers and giving several characters a completely unfair and broken advantage.
- Players who rely purely on Kill Confirms to win.
- Sly players abusing his teleport and counter.
- Toro players abusing his AP generation.
- Toro players cooperating in a FFA as they both abuse the AP generation and never go after each other.
- Players who ignore people who have the most lives in stock, keep charging after me for absolutely no reason, and only serve to get us both kill as the other guy get an easy win.
- Players who ignore other players the entire match whilst the ignored players creep up to their level 3 with no challenge.
- Franzea being chosen the most out of every other stage.
- My absolutely worst luck with the game bring unresponsive when I'm trying to dodge a super. Making me stand there blocking, looking completely stupid, as I get hit. Even though I am 100% positive that I indeed was trying my hardest to dodge and get out of the way.
- The first rage quitter always somehow being the host.
- The rage quitting host completely ruining any genuinely fun and intense match I happen to thoroughly be enjoying. Making me even more frustrated than I was previously.
- Players with no shred of honor.
I really don't know why it's been so difficult. My naivety continues to fail me as I try to go into each matching thinking, "Alright. Maybe this one won't be so bad," only to be proven completely wrong. Few games have been able to make me rage to such an extreme as this game can bring me. Even fewer have done so as consistently.
I'm getting to the point where I might just give up on the game and stop playing. Which would be a humongous shame since I really do love this game.
It's so hard trying to keep dealing with all of this, though.
Treasure Hunter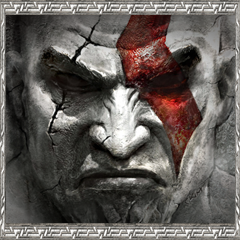 Registered: 01/22/2009
Offline
5938 posts
Re: I really want to enjoy this game.
[ Edited ]
Jan 8, 2013
Re: I really want to enjoy this game.
Jan 8, 2013
I k ow how u feel.... 7 out of 10 matches I get Disconnected from Host or the host simply left. I think the Quit option should be removed (for everyone or at least for the host). A normal match only takes 3 minutes!!!
Soon is almost... too late!
Uncharted Territory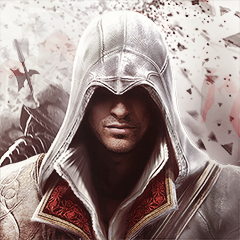 Registered: 11/30/2012
Offline
1361 posts
Re: I really want to enjoy this game.
Jan 8, 2013
---

TomatoDragon wrote:


Sounds like its not the game you have an issue with... but the players.

You can't nerf or buff players. :-) This is just the nature of fighters. It'll always be like that. Just gotta figure out ways to approach these situations.

---
Probably, but I'd rather say it's due to the way the game's designed that players do the sort of things I mentioned.
I don't really want to go around blaming all the players.
Re: I really want to enjoy this game.
Jan 8, 2013
---

Ari_Ownx wrote:
REALLY need Host Migration and a penalty for RQers.

---
I only stick with Quick Match after getting to Purple Belt. I didn't see it being worth the frustration trying to go any higher. Especially as a PaRappa main. So, I don't know exactly what penalty RQers can have.
The only thing I can really think of is a queue before they can join another match? Getting this idea from League of Legends.
Uncharted Territory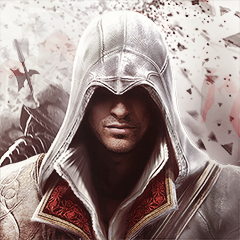 Registered: 11/30/2012
Offline
1361 posts
Re: I really want to enjoy this game.
Jan 8, 2013
Re: I really want to enjoy this game.
[ Edited ]
Jan 8, 2013
@Ari:
Seems so. All I ever care for is an honest, good, fun, intense match. I don't care if I lose, as long as I'm not cheated out of a win by something stupid.
What really kills me is when Toro players sleep the entire match and how little everyone except for me (or that how it feels most of the time) notices this and tries to do something about it.
Last match I played, there were two Toro's, and they both slept to Level 3 the entire match. They never fought each other. They only fought back against Jak and I (as PaRappa). The Jak kept wanting to fight me at the same time. It was a Kill Limit match, and I would have been able to win if those two didn't keep staying in the sky or on the opposite side of the stage and kept sleeping. Of course, one of the Toros won.
That's when I went, "Screw it," and just turned off the console.
Re: I really want to enjoy this game.
Jan 8, 2013