Reply
Topic Options
Mark Topic as New

Mark Topic as Read

Float this Topic for Current User

Bookmark

Subscribe
Highlighted
I'm getting really tired...
[ Edited ]
19 replies 283 views Edited Dec 4, 2012
Of people complaining about the roster! I know we all had characters we wanted, characters we think are more of an icon than others and blah blah blah. That's fine, everyone is entitled to their opinion. What really pisses me off is when people who complain about the roster act like they know the first thing about getting characters for a game that the developers do not own, now I'm not saying i know all that goes into it either but I do know a thing or two about business. It's also annoying when people are spouting their opinions about characters as though their opinion is irrefutable fact.
1. The people who say, "Oh they should have put -insert name here- in the game, it was stupid for them not to!"
Mhmm, because obtaining characters is as easy as walking up to the IP holders and asking, "Oh hey can we please have -insert name here- for our game? Yes? Thank you so much for being so generous!" Obtaining characters is not as simple as just asking for them, some people still don't seem to get that even now!
2. The people who say that, "Well if they couldn't get them then they should have tried harder and taken more time on negotiations!"
Santa Monica and Superbot do not have unlimited funds to be able to neogotiate whatever the IP holders are asking for atm. Also, time is also a resource. They can't waste all their time on negotiations, eventually they're going to have to get this game off the ground and moving or face the project being scrapped altogether. Think of it like this, you may want a nice car but you wouldn't be willing to literally give an arm and a leg for it no matter how nice the car would be to have. If you are unable to renegotiate the terms to something suit both you and the car dealer then you're going to have to gve up or at least set aside those negotiations for the moment. I'm sure everyone has had negotiations, maybe not as important as this, where they were not able to find a common ground, it happens and there's nothing that can be done about it at the moment.
Now I'm not saying that they shouldn't try to negotiate getting some of those popular IPs but since this game is in the very beggining of its life, it's best to focus on the IPs that are a bit easier to obtain for now while still pressing for those wanted characters behind the scenes.
3. For the people who complain about DLC saying that, "Oh it's stupid to have to pay for characters that should have been in the game to begin with!" or "They're just making us pay for the rest of an unfinished game!"
First of all, there is NO WAY THAT ALL THE CHARACTERS THAT PEOPLE WANT COULD HAVE BEEN IN THE LAUNCH ROSTER!!!! Who should or should not have been in the game is a matter of opinion, while I do agree that there are some that I feel it would be weird if they didn't make it in the game. Even IF the game had the top 20 most wanted characters in its launch roster, are you really going to be satisfied by that knowing that there are hundreds of other PlayStation characters out there to add, especially if your favorite didn't make it to the top 20?
Also, you can't complain and say that they withheld characters from the launch roster just so they could charge us for them later since they didn't start working on DLC till AFTER they finished the game. Therefore, ANY character they add as DLC is a bonus to those who want them and for those that don't, then just don't buy them, end of story. I always find it funny when people complain about DLC characters as if they HAVE to pay for them. I know that i will probably pay for every DLC that they release as long as it's reasonably priced because more characters is more fun, but that's just me.
4. Just because you like/dislike, think they are/are not iconic, believe they are good/bad, think they should/should not be in the game, does not make it the GOD GIVEN TRUTH! It makes it YOUR opinion! I'm tired of seeing that "Fat princess is dumb, she should even be in this game, no one likes, cares about her, or even uses her." Or "Cloud and/or Sephiroth SHOULD be in this game, they are the most iconic characters in PS history!" IN MY OPINION, I like FP and love that she's in the game. As for Cloud and Sephiroth, I won't deny that they are pretty iconic but IN MY OPINION, I don't really care to see them in this game. The fact that my opinion differs from the given opinions shows that just because you think something doesn't mean it's true or that everyone agrees with it. Everyone is entitled to their opinion and i respect that but people seem unable to realize that what they think is JUST an opinion and there are plenty of opinions that may differ.
Now I'm fine with the roster as is even though there are characters I wanted that didn't make it. I'm not saying the roster is perfect because I don't think it isand hopefully DLC will give everyone what they want. if you hate the roster so much then just don't buy or play the game. When I play a game I don't like, i just don't buy it or if I already did then i trade it in. I don't go on a rant about how terrible it is and how it should never have been made. There are plenty of people who enjoy this game, if you are not one of them that's fine but you don't need to go letting everyone know all the reasons why you hate it. If it's not useful criticism, then nobody cares! IMO of course
Re: I'm getting really tired...
[ Edited ]
Dec 4, 2012
---

GnomeWizard wrote:
I'm tired of people constantly putting other people down in this forum because of their opinion.

---
I'm not sure if that's a shot at me or just a statement in general... If it isn't then I apologize for thinking it was. If it is, well i'm not putting anyone down for their opinion, I respect everyone's right to have their own opinion but i just mean those that are rude or ignorant in their opinions because some people on this forum really are.
Treasure Hunter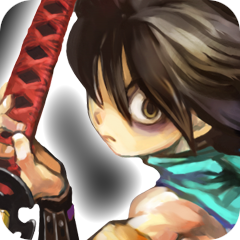 Registered: 01/30/2010
Offline
6850 posts
Re: I'm getting really tired...
Dec 4, 2012
Re: I'm getting really tired...
Dec 4, 2012
no its not a shot at you, lol. I agree with this thread. Its just the minute you say almost anything in this forum its like "no your opinion is wrong" -.-
Treasure Hunter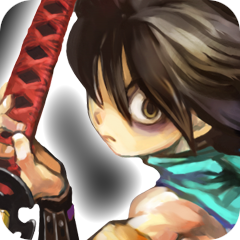 Registered: 01/30/2010
Offline
6850 posts
Re: I'm getting really tired...
Dec 4, 2012
Re: I'm getting really tired...
Dec 4, 2012
---

GnomeWizard wrote:
no its not a shot at you, lol. I agree with this thread. Its just the minute you say almost anything in this forum its like "no your opinion is wrong" -.-

---
Haha right, you don't have to agree with me but don't tell me I'm wrong unless you have some concrete proof because i'll admit there are some people who posts things that are wrong sometimes lol