Reply
Topic Options
Mark Topic as New

Mark Topic as Read

Float this Topic for Current User

Bookmark

Subscribe
Highlighted
I just want to tell you this...
4 replies 264 views Edited Oct 17, 2012
Hello there, guys! I've been wandering this place for quite some time. Like most of you, I'm REALLY hyped for the game, even when there wasn't any announcement recently (Which for me it's good: Revealing EVERYTHING before the game takes off most of the surprise and the fun). I never talked or commented anything, don't know why. But I red most of the talks, the rants, the hypes, the "WHERE THE **bleep** IS HIM!?" Crashs, the "They should put him instead of Crash" Spyros and the "Jesus Christ! Stop asking that **bleep** character" Lightings XD... Sometimes I get really mad at some comments (Mostly negatives and very arrogant/fanboyism ones), laugh at others, interested with the news, the info (Been false or not, it's always good to been informed of the many-many-MANY things that this games generates).

Everything comes down to this: Recently I was very fortunate to play the public beta. I've been Plus since February, and it's really an awesome deal. I played some FFA and with some friends some 2V2 (Maybe we crossed paths, maybe not) and let me tell you, despite the lags, the connection errors and the long wait to even be able to play, I felt it was worth it: The game looks, sounds and feels AWESOME. I've been a HUGE Super Smash Bros. fan (Couldn't play Melee, but wasted the original and Brawl) and I've always wondered why there wasn't any other fighting game like that. There were some hit and miss, like Battle Stadium D.O.N that, while fun, will NEVER get near the creation of Nintendo.
I don't think that PSASBR will shake Smash's ground, because that's a lot of ground to shake. But being the first one, and the first game of a brand new company, I'm pretty impressed and hyped. For me, Brawl still holds the crown, but Battle Royale can take a pretty solid second place (Of course, this from what I've seen so far of the game), and every person that says that the game it's a shame copy, or that Playstation characters can't hold a candle in charisma against Nintendo characters, they're **bleep** lying, and this game proves it very well.

So.... Yeah. Just wanted to thank you for making me laugh or get interested in this game (And for un-bored me in my work
), and hope to see you on the battlefield soon, whereas the Beta or the full game. If you want someone to go 2v2, you can add me, and I'll gladly accept you.

P.S: Sorry for my bad English. I'm from Argentina, so it's not my natural language XD
ghost_nappa4
I Only Post Everything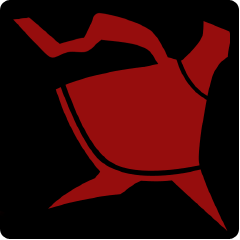 Registered: 08/18/2012
Offline
1104 posts
Uncharted Territory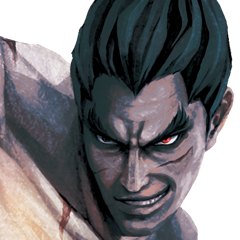 Registered: 08/08/2012
Offline
1609 posts
Re: I just want to tell you this...
Oct 17, 2012
Yeah, man. Played Jak 2 out of curiosity, and loved it. Got the HD collection in my (Little, mind you) game collection. I can't buy too much, because the games here are expensive as hell. One dollar here equals 4,68 pesos, so imagine a 60 bucks game, but adding the shipment, the bonus and everything else that a game seller adds to the price. I'm not lying to you, and you can check some argentinian's stores, the newest games cost around 500 pesos. The cheapest (That are generally the old games, or games that didn't sell well), cost around 220 pesos. That's why with some friends we buy games from stores outside, because with the shipment and everything, newer games cost 160 pesos AT BEST. Sad thing is, we have to wait like 3 weeks to receive them, so I told my friend to buy me this game on day 1, but I'm probably gonna get it beggining/middle of december. The Hypiest 3 weeks of my life, I can felt them.

Thanks for the kudos, man. I'll add you guys right now, and I'll see if I catch you on thy Battlefield
Smasher_Wolf
Hekseville Citizen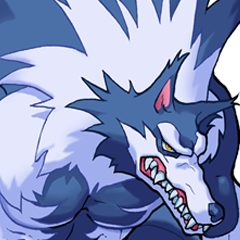 Registered: 09/25/2012
Offline
253 posts