Reply
Topic Options
Mark Topic as New

Mark Topic as Read

Float this Topic for Current User

Bookmark

Subscribe
Re: How would you spend a day with your main/ minion?
Wow... First I would have a great breakfast with Sir Dan, Ratchet and Clank, and Sackboy! (I have three mains)
After, we would all dress up in silly costumes with the help of Sackboy and equip ourselves with Ratchet's guns and Sir Dan's weapons.
I would help Sackboy create levels that we would all play out together and use the power of teamwork!
LUNCH BREAK! We would all have a lunch of grilled cheese sandwiches.
We would then continue playing levels and just hanging around and chilling.
For dinner, we would have a medieval-like feast and have Sackboy's cakes for dessert.
After dinner, we would all fly through the night sky and eventually into space in Aphelion. Ratchet would drop everyone off at their respectful worlds (I would probably give Sackboy a hug, seeing as the other three would find it kind of weird) and Ratchet would finally drop me off last...
**bleep**, now I'm going to be depressed for the rest of the day knowing that will never happen...
-Straight from the Shadow Realm (V)( ͡° ͜ʖ ͡°)(V)

(\The Official Forgotten Shadow of the PSAS Boards/)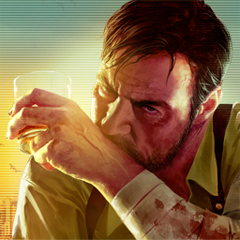 Offline
Re: How would you spend a day with your main/ minion?